Item specifics
item Type:

Oolong Tea
Grade:

First Grade
Age:

New
Shelf Life:

540 days
Brand Name:

Tie Guan Yin
Style:

Loose Tea
Packaging:

Bag
Certification:

QS
Type:

TiKuanYin Tea
Variety:

other
Weight (kg):

0.1
Specialty:

Health Tea, Organic Tea, Slimming Tea
Place of Origin:

Fujian, China (Mainland)
Brand:

Tie Guan Yin
Shelf Life:

540 days
Item Type:

Oolong Tea
Age:

New
Packing:

Bag
Efiicacy:

Anti-Cancer,Anti-age, Preventing Hypertension
Processing type:

Hand-Made
Net Weight:

100 Grams
Product Description
The factory covers an area of 10000 square meters.
1. Standard Specification
Raw material acquisition, storage, selection, processing, classification, rating, packaging, quality inspection all are carried out in accordance with China's Food Production License.
2. Advanced equipment.
Focus on every detail, in order to produce high quality products for u!
Factory production
The factory covers an area of 10000 square meters.
1. Standard Specification
Raw material acquisition, storage, selection, processing, classification, rating, packaging, quality inspection all are carried out in accordance with China's Food Production License.
2. Advanced equipment.
Focus on every detail, in order to produce high quality products for u!
Ladies, Pay Attention Please

We all know that drinking tea is good on human body, especially for women, because tea can help them lose weight and beautify the skin. However, if you drink tea at wrong time, it will cause adverse impact on the body. Generally speaking, if women are during the following five stages, they should better not drink tea.

1. Menstrual period
When the menstrual period comes every month, a large number of iron will be consumed in the body, so women have to supplement a lot of iron-rich fruits and vegetables during this period. However, if they have the habit of drinking tea after eating the meal, the tannic acid contained in tea will prevent the absorption of iron by the intestinal tract, which may greatly reduce the degree of iron absorption.

2. The period of pregnancy
If women are during the pregnant period, they also should not drink tea. In general, the concentration of caffeine in tea is up to 10%. It will increase the urination of pregnant women, speed up their heart rate, and cause burden on the heart and kidney of pregnant women. More seriously, it may even result in toxemia of pregnancy. As a result, pregnant women should better drink less tea.

3. The period about to give birth
If the pregnant women is going to give birth, they should not drink too much tea. Otherwise, the caffeine contained in tea will make the body excited and then lead to insomnia. If the pregnant women have not got enough sleep before giving birth, it may lead to exhaustion at the puerperal time, or even result in dystocia.

4. Lactation period
During the lactation period, if the mothers drink a lot of tea, the caffeine contained in tea will penetrate in the milk and cause indirect influence on the babies, which is very harmful to the physical health of the babies. What's more, the large content of tannic acid contained in tea will be absorbed by the mucosa membrance, which may affect the blood circulation of the mammary gland and inhibit the secretion of breast milk. As a result, it may lead to the deficiency of breast milk.

5. Menopause
If women are at the menopausal period, they are likely to suffer from some common symptoms such as dizziness, fatigue, rapid heartbeat, bad temper, and poor sleep quality, and so on. If they still drink too much tea during this period, it will aggravate these symptoms and cause harms on their body.
How to Brew Tea
The following is a basic guide on how to brew tea. There are many ways to brew tea and this page serves as an overview for making great tea with relative ease.

Proportions
Water Temperatures
Infusion methods
Brew Times
Other Things Worth Noting

Proportions (how much water and tea to use)

MOST teas are brewed with one teaspoon of tea per cup of water. A cup means a measuring cup (8 oz.), not a tiny Yi Xing cup, your favorite oversize mug, or anything in between besides 8 oz. Don?t know how many cups are in your pot? Fill it up with water, then pour the water into a measuring cup. Easy, right? Sort of. There are some exceptions to this rule. The major ones are for herbal teas (which range in density quite a bit) and voluminous white, yellow, and oolong teas (which may need up to 2 teaspoons per cup). I suggest buying your tea from a reputable tea merchant with either a competent salesperson or a detailed set of instructions on the packaging (or--gasp!--both).

That said, there are other ways to brew tea. Some tea traditions, like gong fu cha, use different proportions. Iced tea is a completely different story as well. Then, there?s always personal taste. If you find that you like your tea brewed with more or less water or tea, then by all means make it that way!

Water Temperatures

Not all teas require water at a full boil! Many tea sites are by British tea enthusiasts who will have you believe that all tea is black tea. Most of the world?s teas are scorched by water at a full boil. So how do you know when the water is the right temperature for the tea? First you need to know what temperature the tea requires, then you need to know how to tell what temperature your water is.

Generally speaking:
WHITE TEA-- 158-180deg F (70-82deg C)
Some say that you should use water at 158deg F (70deg C) and that higher temperatures will scald your more delicate teas, but generally people brew white tea at 180deg F (82deg C) without problems.
GREEN/ YELLOW TEA-- 158-180deg F (70-82deg C)
There?s a lot of debate on the "best" temperature at which to brew green tea. If the tea is bitter, your water is too hot. Trust your taste buds.
SCENTED GREEN TEA--190-212deg F (88-100deg C)
Scented green teas require a somewhat higher temperature than regular green teas. Certain shapes require higher temperatures than others, as well. For example, a flat-leaf jasmine will need a lower temperature than jasmine pearls.
OOLONG TEA--190-200deg F (88-93deg C)
Some say you should use fully boiling (212deg F, or 100deg C) water, some say it will destroy the tea. Some even say that 176deg F (80deg C) is plenty hot. They can fight it out.
BLACK TEA--190-200deg F (88-91deg C)
First Flush Darjeelings should be brewed at a lower temperature, about 180deg F (82deg C). British and Indian tea traditions also vary on this point. Many brew at a full boil (212deg F, or 100deg C) without complaint.
MASALA CHAI/ HEAVILY SPICED BLACK TEA--200-212deg F (93-100deg C)
Some heavily spiced black teas require higher temperatures to unlock their full flavor. This is because most herbal teas require a full boil and the higher your ration of herbs to tea is, the closer your tea is to a tisane. Also, if you?re adding milk or sweetener to your drink, you want it to be very strong and, in some cases, even a little bitter beforehand.
PU-ERH TEA--200-212deg F (93-100deg C)
Once again, some advise against fully boiling water, some insist on it.
TISANES (HERBAL TEAS)--212deg F (100deg C)
There are exceptions to this. Check for each type you want to brew.

For more specific instructions, read Brewing Instructions.

Now you know what temperature your water SHOULD be. How do you know when it has reached that temperature? There are a few methods for this. The easiest way is to buy either a cooking thermometer or a water heater with different temperature settings, but where?s the fun in that?! Here?s my favorite way to get your water to the right temperature without cheating (see above method). For more ways to get your water "just right," read Water Temperatures.

Warm It Up

As the water?s temperature increases, it goes through several major stages. A visual recognition of these stages has been used in China since ancient times, mostly to debunk the Western myth that "a watched pot never boils." Since it has been around so long, there is regional and chronological variance in the naming and in the corresponding temperature ranges for each name, but generally speaking the guidelines are as follows:

Shrimp Eyes: 158-176deg F (70-80deg C) This stage is marked by the appearance of tiny bubbles on the edges and bottom of the pot. They are, obviously, the size of shrimp eyes. (For those of you who haven?t looked a crustacean in the eyes lately, it?s under 3mm.) These bubbles are not from the breaking of the chemical bonds in the water itself, but from the escape of the dissolved gases in it.
Crab Eyes: 176-194deg F (80-90deg C) The transition from shrimp eyes to crab eyes occurs when the tiny bubbles begin to rise. It will have a gentle steam rising from it and it makes rapid, high-pitched sizzling sounds with the rise of the bubbles, which are around 3mm in size. This stage is also referred to as the "first boiling."
Fish Eyes: 195-203deg F (90-95deg C) Just like the name says, the bubbles are larger than crab eyes (around 8mm). There is much more steam, and the steam will rise faster than it did in the crab eyes stage. The sound of the hiss will lower in pitch. This stage is also called the "second boiling."
Dragon Eyes: 212deg F (100deg C) This stage is commonly referred to as a "full boil" or "rolling boil," and less commonly as "Old Man Water" or the "third boiling." It is marked by the absence of any small bubbles (as the dissolved gases have all escaped) and the presence of large bubbles (the size of dragon eyes, right?) formed by the evaporation of the water itself.

I know what you?re thinking, right? "No Snake Eyes?!? Come on!" Sorry, no dice. (Wah-wah.)

Those of you at very high altitudes already know the deal about boiling water by now. I don?t need to explain to you how things work in your neighborhood.


Infusion Methods

The goal of infusion is to let your leaves expand fully (which may be up to 5 times their original size) so that the full flavor and nutrients of the tea can infuse into the water. The methods of infusing tea are many and varied. Here?s a quick overview, in order from my least to most preferred. More information is coming soon--so check back often!

Teabags--Easy, cheap, disposable. They usually produce a positively dismal tea, but there are a few exceptions.

Tea balls--Most tea balls are easy to use and clean, but don?t provide enough room for the tea to infuse properly and fall apart easily.

Strainers--The Indian method of tea-making is to brew the tea in a saucepan and strain the leaves with a medium to large wire strainer as you pour it into the cup. I like this method, but I love in-cup strainers, a.k.a. "basket strainers," which are convenient enough for the office and exponentially better than most teabags and tea balls on the market. When I?m brewing for one, in-cup strainers are my favorite method.

Teapots--Teapots use a variety of straining methods. Japanese cast iron pots usually have a wire basket strainer you can place inside. Yi Xing clay pots often have small holes that strain the tea at the base of the spout. Other methods include a teaball, teabag, a very narrow spout (though that can cause clogging), or (in the case of glass pots) a glass basket infuser with cut slats or small perforations. Teapots are generally the best option when you?re brewing more than one cup of tea.

French presses--A noteworthy variation on the teapot, the French press is similar to a teapot, but has a plunger that stops the tea from brewing when pressed. I love theBodum Assam Line III pot because it allows for a full infusion, it?s easy to use and to clean, it?s modern-looking, and you can reheat your tea by removing the metal basket and popping the glass part in the microwave. When I?m brewing for more than one, the French press is my favorite infusion method. You coffee drinkers can use your French presses for double duty--just be sure to take the press apart and clean it well when switching between tea and coffee.

Pick the method that?s best for you and you?re ready to brew!


Brew Times

Below are general brew times.

WHITE TEA--2-3 minutes
GREEN/ YELLOW TEA--2-3 minutes
OOLONG TEA003-7 minutes
I know what you?re thinking. "That?s a typo, right?" Nope. Lighter oolongs should be brewed 3-5 minutes at a lower temperature, while dark oolongs should be brewed for up to 7 minutes at a higher temperature.
BLACK TEA--3-5 minutes
Milder black teas, like a good First Flush Darjeeling, should be steeped for only 3 minutes. Most black teas are best with a good 5-minute infusion.
MASALA CHAI/ HEAVILY SPICED TEA--3-15 minutes
This is a huge range, yes. If you?re using water that is at a full boil, 3-5 minutes (with a skew toward 5) should suffice. If you?re brewing on the heat source (the traditional Indian method LINK), you can simmer the leaves for up to 15 minutes.
PU-ERH--2-7 minutes
Pu-erh is an acquired taste. If you have yet to acquire it, start at 2 minutes and work up from there.
TISANES (HERBAL TEAS)--no guideline
Since herbal teas come from many kinds of plants, and many parts of the plants, the brew time depends entirely on what kind of herbal tea you are making.

You can time your brewing with a clock, an egg timer, or even (with the use of applications like this Tea Timer for Mac and this one for Windows ) a computer.


Other Things Worth Noting

Your water must be good or your tea won?t be.

Some people recommend quickly rinsing your leaves with warm water immediately before brewing them to remove any unwanted residue and to "wake the leaves up." I usually do this with oolongs and Chinese/ Taiwanese greens, as it is rooted in the gong fu tradition.

Last but not least, enjoy your tea!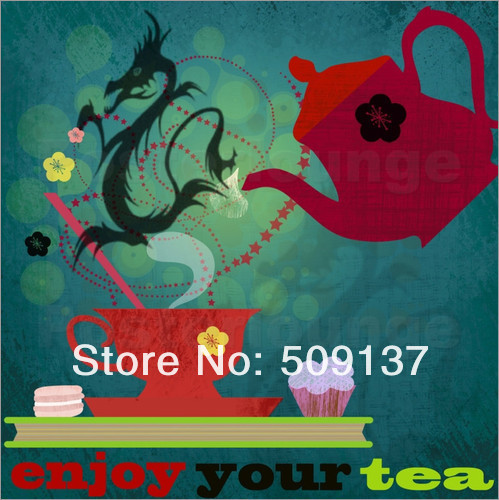 How to Store Tea
Tea is one of the most affordable luxuries in the world. Learning how to properly store your fine tea will help you get your full value out of each sip even months after buying. It is easy to forget, but real, individual people in China are picking your tea by hand, carefully processing it and making sure that it is packed and sealed to survive the long journey to your teacup. This guide is here to help you extend the care put into each leaf all the way up to the moment you take your first sip.
Let?s start with some general rules that apply to storing all teas, regardless of type or processing technique:
-Store your teas in a dry environment. Dampness and humidity can dramatically reduce the tea?s lifespan, and could even cause mold to form.
-Store your teas away from strong smells. This may mean that that kitchen cabinet is not your idea choice for protecting fine looseleaf tea. Cupboards or bookshelves in living rooms or studies are good candidates.
-Keep your tea organized. An unorganized pile of tea bags is not ideal storage. Without organization you don?t know what you have, or when you got it. An organized tea shelf helps you quickly identify your options and make choices based both on your taste preferences of the day, and on what is freshest.
-Keep notes. This is related to staying organized. When you buy a tea, make sure to write down the harvest season if that information is available from the vendor. Teas do have shelf lives, even when properly stored, so being aware of the amount of time you have to drink a tea can be very helpful.
How to Store Green Tea and Green Oolong Teas
Green teas, and green oolong teas have the shortest shelf life of all. They taste best within four months of picking. While they do not ?spoil? when kept longer than four months, they do begin to fade in flavor. Following a few basic tips will help you keep your green teas, and green oolongs fresh for as long as possible:
-Always keep the tea sealed in an airtight container that blocks out all light. Glass jars are not acceptable for tea storage because sunlight over time damages the leaves.
-If the tea is sealed in a pouch, make sure that there is as little air as possible when you close the pouch. If you have a vacuum sealer, vacuum-sealed foil bags of tea have the longest shelf life.
-Keep the tea in a dark cool place, like a shelf or drawer out of the sunlight. Sunlight will create heat, subtly changing the teas flavor.
-If you have a vacuum sealer, you can feel free to thoroughly seal your tea in a moisture-free environment, and store it in the refrigerator on a colder setting, or the freezer. This is a contentious point in the tea community, because improperly-sealed tea stored in a freezer will be damaged. However, all Chinese tea vendors store their green teas and Tieguanyin vacuum sealed in large freezers. If you have the resources, feel free to do the same. This will extend the freshness of the tea from four months to about a year.
-Drink your tea! If you are lucky enough to get green teas and green oolongs fresh within a month or two of picking, then by all means, drink the tea. Green teas, even fine ones, should not go in the ?save for the right occasion? pile. The tea will make the occasion. Sieze the moment, drink and enjoy thoroughly the way the tea wants to be enjoyed.
How to Store White Tea, Black Tea, and Dark Oolongs
While green tea has a definite shelf life, white tea, black tea, and darker oolongs like Big Red Robe and Dancong can be kept for a much longer period of time. Many in the tea world actually prefer the taste of aged white tea, aged black tea, and aged oolong. There is a belief that the aging process mellows the tea and lets the flavors get richer. Since shelf life is not an issue, we just need to be sure to store our black teas, oolongs and white teas in a way that protects them from the outside environment:
-Use an airtight container that blocks out all light. As with green teas, sunlight and airflow will degrade the tea?s quality over time. Clear glass jars are not an acceptable storage method.
-Keep the tea sealed away from light and humidity. Drawers and shelves out of the way of the kitchen smells and basement humidity work best.
-Keep notes on your tea. You can find out for yourself if you like black teas better after eight months to a year if you write down your impressions and keep your notes with the tea for later comparison. Your notes will help you form your own informed personal preferences.
How to Store Pu?er Tea
Pu?er is another world entirely. People make and lose fortunes investing in pu?er, and betting on this unique tea?s slow fermentation process. Most pu?er does in fact become more complex over time. Astringency mellows out, darker and richer flavors come through. Textural complexities become more pronounced. Starting with an intriguing young pu?er of high quality with lots of textures and flavors at play will increase your chances of graceful aging. Starting with a bitter and dry pu?er, or a fishy pu?er is not likely to yield good results, given even a long time to age. Follow a few basic guidelines and you will be thrilled with the ever-changing and ever-growing nature of pu?er:
-Do not store pu?er in air-tight containers. If you have only a few ounces, and you plan to drink your tea in eight months or less, than airtight pouches are fine, but for long-term investment, slow airflow is needed to encourage further development of the tea?s character. If the tea is looseleaf in a pouch, just leave the pouch partially open, or transfer the tea to a ceramic non-airtight jar.
-Keep pu?er away from smells. Pu?er is a sensitive, growing thing. Any smells you expose it to will be absorbed, and come out later in the flavor.
-Keep a relatively stable humidity. Keep pu?er away from extremely wet or dry environments. Wet air will cause mold, and dry environments will slow down the tea?s development. Sudden changes in humidity can disrupt the trajectory of a tea?s development.
-Pack it and forget it. For long-term investment, get a big paper or wood box, put your pu?er inside, and forget about it in a closet for a year or two. If it is on the shelf, it is too tempting to drink it all right away. Cakes of pu?er can be wrapped in more paper, or cloth if the rice paper wrappers are torn or loose.
-Protect the tea. For long term storage, it is best to leave your pu?er cakes in cake form. Breaking a cake apart is great if you plan to put it in a jar and drink it over the next two years, as new leaf will be exposed to air, but if you plan to move the tea around often, leaves can be broken over time. The cake form protects the leaves over many years of storage.
-Don?t worry too much! There are a lot of pu?er fanatics out there that might try to convince you that pu?er storage is a matter of life and death. Well? it isn?t. Pu?er was an accidental discovery to start with- cakes of green tea that fermented under the heat and moisture of mule and camel packs on long journeys. One degree of temperature variation or humidity difference is not going to hurt your tea. Just try to store the tea somewhere safe, and enjoy it. You did buy it for your own enjoyment after all.
-Keep notes. It is extremely fun to start a pu?er log for each cake of tea that you have and record the way it changes each year. After several years, you get a full idea of the tea?s trajectory, which will help you understand pu?er aging in general.
Air Parcel By CHINA AIR Post

Shipping Within 72 Hours After Payment Received.

Our shipping charges include packaging (box, foam & wrap etc), handling and shipping postage.
Promised by Seller
Products
--All the products we offer have high quality and competitive price.Completely believe us that the tea we supply you is matching to the price.we are all honest seller .Supply you good tea .
*************************************************************************************************************************************************************
Shipment
--Short Processing Time:After we get the confirmation of your payment from our store, we will send out your items in 72 hours .For free shipping we will use China registered post or Hongkong registered post. if you have any problem about the shipping please kindly let me know .
--We will notify you as long as the items are shipped.
--Items will arrive in 5-20 Working Days normally.
**********************************************************************************************************
Drop Shipping
--You can display all our photos to your clients freely.
-- Send us your client?s shipping address when place your order and tell us your accurate demands (you also can write down your client?s shipping address directly in your order)
**********************************************************************************************************
Import duties
--Taxes and charges are not included in the item price or shipping charges.
--We will send your parcels as gift and declare the bill value below $50 to try our best to avoid your customs fee.
**********************************************************************************************************
Return Policy
--After you received the package, please email us within 3 days if you are not satisfied or there are damages in transport. But you must give us the photos of them to prove it.
--If you want to return the items, please keep them in same condition as it was sent. We will refund you after we received it, but the refund amount will not include the shipping cost.
--Please allow up to 5 Working Days for us to process your returned items.
***********************************************************************************************************
Positive Feedback
--Feedback is very important .
--If you are satisfied with our items and service, Post a good feedback for us please, we will do that for you also and give you more discount in next order.
--If you are unsatisfied with our items, please don?t give us negative feedback immediately. Please contact us first, we will give you a good solution. If not, Post Negative feedback is not late.
**********************************************************************************************************
Contact Us
--If there is any other problem, please feel free to contact us! We will reply you ASAP!
Packaging Details
Unit Type:

piece
Package Weight:

0.300kg (0.66lb.)
Package Size:

12cm x 10cm x 9cm (4.72in x 3.94in x 3.54in)
Packaging Details
Unit Type:

piece
Package Weight:

0.300kg (0.66lb.)
Package Size:

12cm x 10cm x 9cm (4.72in x 3.94in x 3.54in)
Payment
Our Buyer Protection ONLY protects Payment Methods on AliExpress as below:
Bank Transfer
QIWI
webmoney
Report item
More tea set Products
From This Seller
From Other Seller