Item specifics
Place of Origin:

Guangdong China (Mainland)
is_customized:

Yes
Brand Name:

OEM
Model Number:

60
Product Description
Notice! Free shipping items we never send with FedEx! You may not find your country under China post air mail, but they can ship to almost all the countries! Please check the follow list for the countries. So buyer can choose FedEx, and then we will use china post air mail shipping to you! Not FedEx. Please notice! Thank you!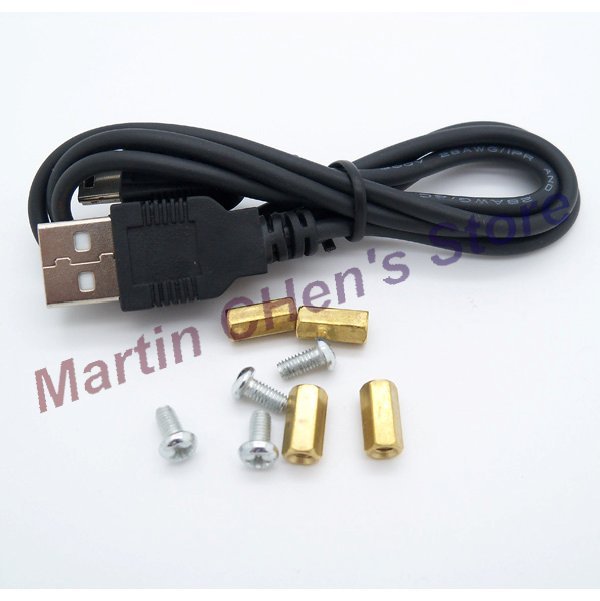 Free shipping USB PIC SP200S Programmer for ATMEL/MICROCHIP/SST/ST/WINBOND/ SCM +10 Pin Cable
Description:
The SP200S programmer is in the SP180S programmer foundation which welcome improves the design a model of programmer, uses USB directly the connection communication and supplies power, the volume is exquisite, the software and the hardware design is mature, the function is perfect. May support ATMEL/WINBOND/SST Corporation commonly used MCS51 series monolithic integrated circuit, supports company 24, 93 series serial storages and so on ATMEL/MICROCHIP/SST. Strengthens the version also to have the standard ISP downloading connection, may support ATMEL Corporation MCS51 series and AVR series monolithic integrated circuit online downloading programs (ISP). Not only the SP200S programmer may satisfy the monolithic integrated circuit amateur and the development personnel studies and develops 51, AVR monolithic integrated circuit use demand, also the very suitable electrical appliances servicemen fever to write the 93x series, 24x the series EEPROM demand.
ATMEL[MCU/MPU]

AT89LS51

AT89LS51@PLCC44

AT89LS51@TQFP44

AT89LS52

AT89LS52@PLCC44

AT89LS52@TQFP44

AT89LS53

AT89LS53@PLCC44

AT89LS53@TQFP44

AT89LS8252

AT89LS8252@PLCC44

AT89C51

AT89C51@PLCC44

AT89C51@TQFP44

AT89C52

AT89C52@PLCC44

AT89C52@TQFP44

AT89C51-5

AT89C51-5@PLCC44

AT89C51-5@TQFP44

AT89C52-5

AT89C52-5@PLCC44

AT89C52-5@TQFP44

AT89S52

AT89S52@PLCC44

AT89S52@TQFP44

AT89S53

AT89S53@PLCC44

AT89S8252

AT89S8252@PLCC44

AT89C1051

AT89C1051@SOIC20

AT89C1051U

AT89C1051U@SOIC20

AT89C2051

AT89C2051@SOIC20

AT89C4051

AT89C4051@SOIC20

ATmega8515@ISP

ATmega8515L@ISP

ATmega88@ISP

ATmega48@ISP

ATmega168@ISP

ATmega16@ISP

ATmega16L@ISP

ATmega8@ISP

ATmega8L@ISP

ATmega8535@ISP

ATmega8535L@ISP

ATtiny2313@ISP

ATtiny2313V@ISP

ATtiny26@ISP

ATtiny26L@ISP

AT89S51

AT89S51@PLCC44

AT89S51@TQFP44

AT89S51@ISP

AT89S52@ISP

AT89LS52@ISP

AT89LS51@ISP

ATMEL [Serial EEPROM]

AT93C46

AT93C46@SOIC8

AT93C57

AT93C57@SOIC8

AT93C56

AT93C56@SOIC8

AT93C66

AT93C66@SOIC8

AT93C46A

AT93C46A@SOIC8

AT93C46C

AT93C46C@SOIC8

AT24C01

AT24C01@SOIC8

AT24C02

AT24C02@SOIC8

AT24C04

AT24C04@SOIC8

AT24C08

AT24C08@SOIC8

AT24C16

AT24C16@SOIC8

AT24C164

AT24C164@SOIC8

AT24C32

AT24C32@SOIC8

AT24C64

AT24C64@SOIC8

AT24C128

AT24C128@SOIC8

AT24C256

AT24C256@SOIC8

MICROCHIP [Serial EEPROM]

93AA46

93AA46@SOIC8

93AA56

93AA56@SOIC8

93AA66

93AA66@SOIC8

93AA46A

93AA46A@SOIC8

93AA46B

93AA46B@SOIC8

93AA46C

93AA46C@SOIC8

93LC46A

93LC46A@SOIC8

93LC46B

93LC46B@SOIC8

93LC46C

93LC46C@SOIC8

93C46A

93C46A@SOIC8

93C46B

93C46B@SOIC8

93C46C

93C46C@SOIC8

93AA56A

93AA56A@SOIC8

93AA56B

93AA56B@SOIC8

93AA56C

93AA56C@SOIC8

93LC56A

93LC56A@SOIC8

93LC56B

93LC56B@SOIC8

93LC56C

93LC56C@SOIC8

93C56A

93C56A@SOIC8

93C56B

93C56B@SOIC8

93C56C

93C56C@SOIC8

93AA66A

93AA66A@SOIC8

93AA66B

93AA66B@SOIC8

93AA66C

93AA66C@SOIC8

93LC66A

93LC66A@SOIC8

93LC66B

93LC66B@SOIC8

93LC66C

93LC66C@SOIC8

93C66A

93C66A@SOIC8

93C66B

93C66B@SOIC8

93C66C

93C66C@SOIC8

93AA76

93AA76@SOIC8

93AA86

93AA86@SOIC8

93C76

93C76@SOIC8

93C86

93C86@SOIC8

93LC76

93LC76@SOIC8

93LC46

93LC46@SOIC8

93LC56

93LC56@SOIC8

93LC66

93LC66@SOIC8

24AA00

24AA00@SOIC8

24LC00

24LC00@SOIC8

24C00

24C00@SOIC8

24AA01

24AA01@SOIC8

24LC01B

24LC01B@SOIC8

24AA014

24AA014@SOIC8

24C01B

24C01B@SOIC8

24C01C

24C01C@SOIC8

24AA02

24AA02@SOIC8

24LC02B

24LC02B@SOIC8

24AA024

24AA024@SOIC8

24AA025

24AA025@SOIC8

24C02B

24C02B@SOIC8

24C02C

24C02C@SOIC8

24C04A

24C04A@SOIC8

24AA04

24AA04@SOIC8

24LC04B

24LC04B@SOIC8

24AA08

24AA08@SOIC8

24C08B

24C08B@SOIC8

24AA08B

24AA08B@SOIC8

24LC08B

24LC08B@SOIC8

24C16B

24C16B@SOIC8

24AA16

24AA16@SOIC8

24AA164

24AA164@SOIC8

24AA174

24AA174@SOIC8

24LC164

24LC164@SOIC8

24LC174

24LC174@SOIC8

24LC16B

24LC16B@SOIC8

24C32

24C32@SOIC8

24AA32

24AA32@SOIC8

24AA32A

24AA32A@SOIC8

24LC32

24LC32@SOIC8

24LC32A

24LC32A@SOIC8

24C32A

24C32A@SOIC8

24AA64

24AA64@SOIC8

24LC64

24LC64@SOIC8

24FC32

24FC32@SOIC8

24FC65

24FC65@SOIC8

24AA128

24AA128@SOIC8

24LC128

24LC128@SOIC8

24FC128

24FC128@SOIC8

24AA256

24AA256@SOIC8

24LC256

24LC256@SOIC8

24FC256

24FC256@SOIC8

SST [MCU/MPU]

SST89C54

SST89C54@PLCC44

SST89C54@TQFP44

SST89C58

SST89C58@PLCC44

SST89C58@TQFP44

SST89C59

SST89C59@PLCC44

SST89C59@TQFP44

SST89E54RD

SST89E54RD@PLCC44

SST89E54RD@TQFP44

SST89E58RD

SST89E58RD@PLCC44

SST89E58RD@TQFP44

SST89E516RD

SST89E516RD@PLCC44

SST89E516RD@TQFP44

SST89E554RC

SST89E554RC@PLCC44

SST89E554RC@TQFP44

SST89E564RD

SST89E564RD@PLCC44

SST89E564RD@TQFP44

SST89E554A

SST89E554A@PLCC44

SST89E554A@TQFP44

SST89E52RD

SST89E52RD@PLCC44

SST89E52RD@TQFP44

ST [Serial EEPROM]

M93C46

M93C46@SOIC8

M93C56

M93C56@SOIC8

M93C66

M93C66@SOIC8

M93C76

M93C76@SOIC8

WINBOND [MCU/MPU]

W78E51

W78E51@PLCC44

W78E51@TQFP44

W78E52

W78E52@PLCC44

W78E52@TQFP44

W78E54

W78E54@PLCC44

W78E54@TQFP44

W78E58

W78E58@PLCC44

W78E58@TQFP44

W78E51B

W78E51B@PLCC44

W78E51B@TQFP44

W78E52B

W78E52B@PLCC44

W78E52B@TQFP44

W78E54B

W78E54B@PLCC44

W78E54B@TQFP44

W78IE51

W78IE51@PLCC44

W78IE51@TQFP44

W78IE52

W78IE52@PLCC44

W78IE52@TQFP44

W78IE54

W78IE54@PLCC44

W78IE54@TQFP44

W78LE51

W78LE51@PLCC44

W78LE51@TQFP44

W78LE52

W78LE52@PLCC44

W78LE52@TQFP44

W78LE54

W78LE54@PLCC44

W78LE54@TQFP44

W78LE54C

W78LE54C@PLCC44
Package included:
1 x USB PIC Programmer
1 x USB CABLE
1 x 10 PIN CABLE
Packaging Details
Unit Type:

piece
Package Weight:

0.200kg (0.44lb.)
Package Size:

16cm x 10cm x 8cm (6.30in x 3.94in x 3.15in)
Packaging Details
Unit Type:

piece
Package Weight:

0.200kg (0.44lb.)
Package Size:

16cm x 10cm x 8cm (6.30in x 3.94in x 3.15in)
Payment
Our Buyer Protection ONLY protects Payment Methods on AliExpress as below:
Bank Transfer
QIWI
webmoney
Report item
More free men pics Products
From This Seller
From Other Seller