Item specifics
Place of Origin:

China (Mainland)
wirless Modem Type:

WCDMA
Products Status:

Stock
Brand Name:

Huawei
Type:

Wireless
Interface Type:

USB
Certification:

CE
Style:

External
Model Number:

E1750
Transmission Rate:

7.2Mbps
HSDPA/UWTS(900/2100Mhz):

Support
EDGE/GPRS/GSM(850/900/1800/1900):

Support
Speed:

7.2Mbps
Android:

Support
Product Description


Freeshipping Huawei E1750 Unlocked 3G Modem Data Card 7.2 Mbps Support Win7/2000/XP/Vista/Mac OS and Android Tablet PC 20% Off
This unlocked modem is the idial choice for Tablet users, will work with most of popular tablets as HeroTab, FlyTouch 2, FlyTouch 3, SuperPad, SuperPad 2, Zenithink ZT-180 and many more.

The Huawei E1750 3.5G USB Stick Modem support various internet networks such as HSDPA, HSUPA, UMTS (2100MHz), EDGE, GPRS, and GSM (850/900/1800/1900MHz). download at speeds up to 7.2 Mbps on the HSPA network which is expected to provide higher data throughput (up to 5.76Mbps upload) through the use of numerous spreading factor combinations.
The Huawei E1750 USB Cellular Modem connect your computer over the 3G broadband network with no wires or hassles so you can access the Web or to your email box at broadband speeds. with USB connects to your laptop or desktop at home, giving total plug-and-play simplicity. Its super fast, super small, and super simple!
The connection manager software on the aircard is very easy to use and gives all the essential statistics, including download speed total upload, total download and much more, Just plug the modem into the USB port on your computer and the connection software will auto install.
Optional Accessories:
Pictures: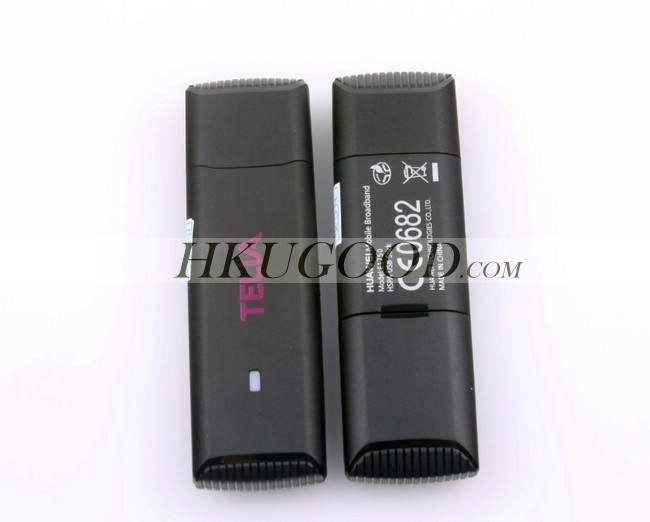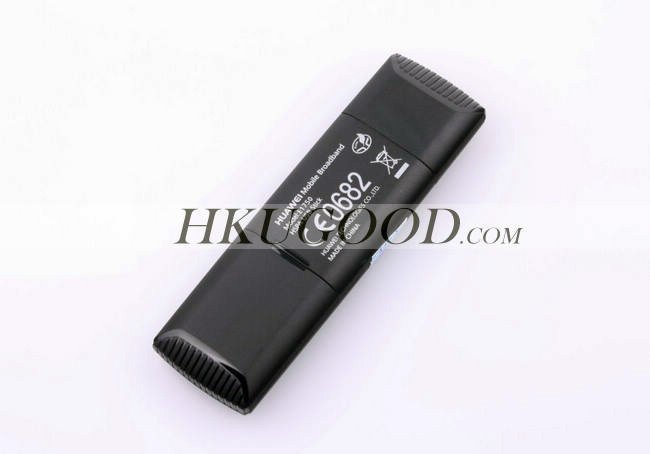 Specifications:

About Huawei
Huawei is a leading telecom solutions provider. Through continuous customer-centric innovation, Huawei have established end-to-end advantages in Telecom Networks, Global Services and Devices. With comprehensive strengths in wireline, wireless and IP technologies, Huawei has gained a leading position in the All-IP convergence age. Huawei products and solutions have been deployed in over 140 countries and have served 45 of the world's top 50 telecom operators, as well as one third of the world's population.
Huawei's vision is to enrich life through communication. By leveraging our experience and expertise in the telecom sector, Huawei help bridge the digital divide and provide people the opportunity to join the information age, regardless of their geographic origin. In order to address the increasingly prominent climate challenges, Huawei has deployed a wide range of green solutions that enable customers to reduce power consumption and carbon emissions, contributing to the sustainable development of the society, economy, and the environment.
Brand Name

Huawei

Model

E1750

Unlocked

Yes. ready to use with global services.

Network Band

HSDPA / HSUPA / UMTS - 2100MHz.

EDGE / GPRS / GSM - 850/900/1800/1900MHz.

Data Speed

Download up to 7.2 Mbps, Upload up to 5.76 Mbps upload.

Memory

Micro SD card slot.

Ports

USB

Antena

Internal Antenna

Dimensions

Size: 70.1 x 25.1 x 11.1mm..
Weight: 30g

Supported Systems

Windows 2000, XP, Vista, 7, Mac OS.

Comments

Zero-Install. Plug and Play Software.

Support data statistics.

Support PC voice (optional) and SMS services.
Dear friends ,because of the different operators all over the world ,so there are many different logos on the huawei modems,we will send the modems at random in stock!
Note:dear friends,If you are interested in the modem very much,and want to order big quantity ,pls contact me by email or trademanger through talking about the price!
Thank you so much for your kind understanding!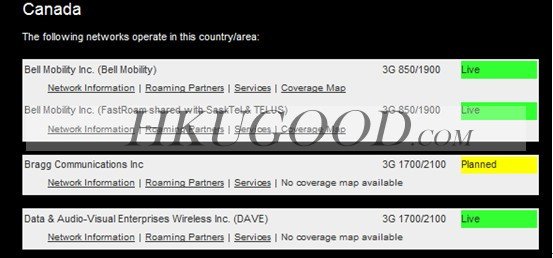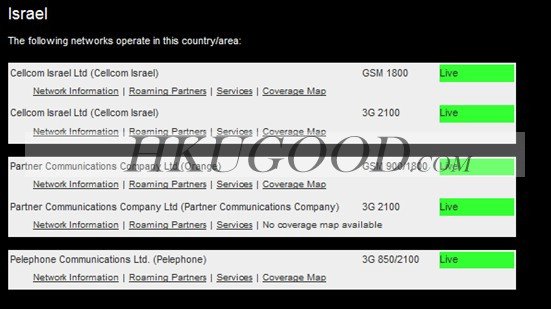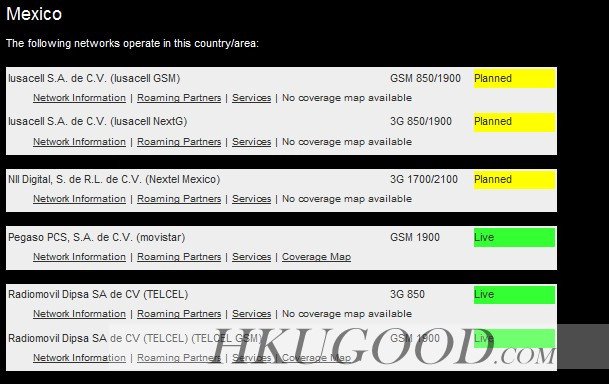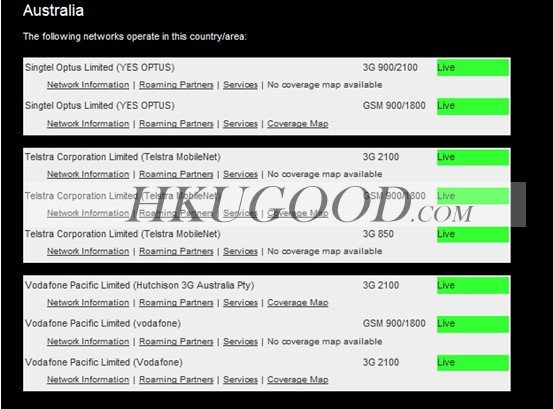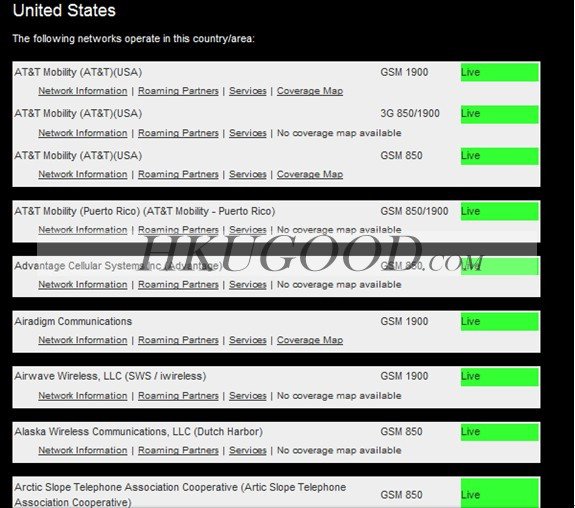 Technical FAQs :
1. Why can my data card only be used in 2G networks?
Step 1: Choose Tools > Options to open the Options interface.
Step 2: Set Network Type to WCDMA only and click Apply. About one minute later, you can access 3G networks.
Step 3: If you still cannot access 3G networks after 3G only is selected, the APN may be incorrectly set. Contact the local carrier.
If the problem persists when the APN is correctly set and 3G only is selected, use a 3G mobile phone to test whether the local area is covered by 3G networks. If the 3G mobile phone cannot access 3G networks, you can infer that the problem must be related to the network.
2. Why I find an unknown device in the device manager after inserting the Data Card?
To solve the problem, do as follows:
Step 1: When Standard Enhanced PCI to USB Host Controller in the device manager is disabled,the data card should be identified correctly. If the data card cannot be identified, the problemmay be caused by static electricity. In this case, shut down the PC, remove all power cables that are connected to the PC, and then wait five to ten minutes.
Step 2: If another USB device is connected to the PC at the same time, remove all USB devices,disconnect the E122 and then connect it again. If the E122 can be identified correctly, this problem may be caused by the power failure of the main board. If the problem persists, go to Step 3:and Step 4.
Step 3: Insert the E122 into other PCs to check whether the E122 can be identified correctly. If it can be identified correctly, disconnect the E122 and then connect it again, or restart the PC. If it is still identified as an unknown device in other PCs, contact the customer service personnel.
Step 4: Insert another USB device to check whether it can be identified correctly. If the USB device is also identified as an unknown device, the problem is caused by the hardware failure of the PC.In this case, replace the USB jack or repair the main board. If the E122 can be identified correctly, contact the customer service personnel.
3. Why cannot I find the corresponding data card in Device Manager after inserting the Data Card?
To solve the problem, do as follows:
Step 1: Try another USB port of the PC.
This problem may be caused by hardware because the data card cannot be closely connectedto the USB port of the PC.
Step 2: In Device Manager, disable all universal serial bus controllers and then enable them; or uninstall all universal serial bus controllers and then scan the device.
Step 3: Restart the PC.
4. In the case that automatic installation how can I install the Data Card manually?
To install the Data Card manually, do as follows:
Step 1: Insert the Data Card and wait until the virtual drive is identified.
Step 2: Double-click My Computer.
Step 3: Click the green Mobile Partner icon.
Step 4: For a beta testing version, run setup.exe; for a non-beta testing version, run autorun.exe.
Note that running other .exe program may cause that the Data Card cannot work properly.Alternatively, you can right-click the mobile partner CD-ROM icon and then choose Autoplay to run the setup program automatically.The normal installation procedure is performed.
Step 5: Install the related software by following steps.
5. How can I enable automatic installation?
To enable the Windows XP/2K play function, do as follows:
Step 1: Choose Start > Run and type gpedit.msc in the Run box.The Group Policy Object Editor window is displayed.
Step 2: In the left pane, choose Local Computer Policy > Computer Configuration >Administrative Templates > System, and then under Setting, double-click Turn off Autoplay.
Step 3: Click the Setting tab, select the Not Configured or Disabled option, and then click OK to close the Group Policy Object Editor window.
Step 4: The Turn off Autoplay function also can be set in User Configuration. The difference is that the setting in Computer Configuration effects more widely than that in User Configuration.
6. Devices are normally identified in the device manager but cannot be found when the Mobile Partner is used for dial-up, or the dial-up fails due to other errors.
To solve the problem, do as follows:
Step 1: First shut down and then restart the Mobile Partner and check whether the dial-up is successful. If devices still cannot be found, perform Step 2.
Step 2: Remove and re-insert the data card. Then, dial a number. If devices still cannot be found, perform Step 3.
Step 3: Restart the PC. If the problem persists, perform Step 4.
Step 4: Uninstall the MP. Restart the PC and re-install the MP.
7. After the data card is inserted, a yellow exclamation mark appears in the mass storage identification in the device manager.
Uninstall the mass storage in the device manager and scan the device manager.
To solve the problem, do as follows then:
Step 1: Check whether the drive is installed by following the normal installation procedure. If the drive is installed manually, ensure that autorun.exe is first program to be run. If the installation fails to meet the requirements, uninstall the Mobile Partner and reinstall the Mobile Partner and drive.
Step 2: If the drive is correctly installed, you can update the drive manually. If the drive is updated successfully, the PC system must be faulty. Run the antivirus program or clear the system.
8. No new hardware is found when the USB Modem is connected to computer. What shall I do?
Step 1: Change to another USB port
Step 2: Check USB cable is connected
Step 3: Please contact Operator or Distributor
9. After successful installation, the Dashboard (e.g. Starhub) can't auto run, but I connected the USB Modem to the computer again, it can run automatically. Why?
The problem will appear when you use the software of present version in Windows 2000, because the operating system can't support hot plug. You can double click the shortcut icon of the Dashboard appears on the desktop.
10. Dashboard (e.g. Starhub) has been installed. Why does Windows still shows "new hardware" when I connect the USB Modem to computer next time.
Step 1: In Windows 2000, please install the SP4 path.
Step 2: Delete the "Vid_12d1&Pid_1003" in "Regedit", which is located:
Step 3: \\HKEY_LOCAL_MACHINE\SYSTEM\CurrentControlSet\Enum\USB\ Vid_12d1&Pid_1003
Customer Q&A:

1.Q:Can Hkpost support to delivery to our country ?(For example Ukraine)
A:Yes of course,friend,just place the order directly ,we can change the shipping fee to you
2. Q:Is the mobile XX in stock ?
A:All the items on line in our store is in stock,you can place the order directly.
3. Q:The GPS function in the description,is A-GPS only ?
A:No.friend they can support both A-GPS and GPS Navigation .And all the mobiles with CPU MT6573/MT6513/MT6575 can support GPS Navigation ,and IGO Navigation too
4. Q:Can the mobile support XX language?
A:It can support the languages in the description .But for Chinese brand Lenovo A65,P70,S800 can only support English .
5.Can I get free ROM ?
A: Yes.You can download from our UGOOD SkyDrive or buy the 4GB TF card with your mobile phone.
6. Why you have differnt prices in your shop?
A:It is because that we use different shipping way and we have some old listings which price is not changed in time,you can just find the best price and buy if it is the same product.And it does not mean that low price is low quality,they are the same products.
7. Q:Why there is free shipping but when I click and there is no free shipping?
A:Because we have to set up a free shipping service to certain countries so as to have a good rank on our corperation.But you can see our price is lower than other free shipping item,as every body knows "freeshipping"does not really mean "freeshipping",all sellers have added the shipping cost to the item price.
VIP service
:
Q.How to become UGOOD VIP customers?
A:1.10 orders in our store every month or amount of transactions can reach to 2000$ monthly too
If you are a VIP customer in our store,you can enjoy the service below:
1.Discount,you can get 2% off every time,except the specials
2.Aftersales Service First:If you send the items back for changing ,we can send the new ones when we can track the tracking No.you sent;
3.Technical support:You can get the UGOOD SkyDrive ,there is the newest rom,gps software,other softwares and games so on.
4.No watermark pictures:You can get the pictures of all the items in the store without our logos and watermark
5.Dropshipping :We can support dropshipping without informaion on the packages
6.Act as a purchasing agent:we can help you buy the other electronics in China
About UGOOD:

Promised by Seller

A

uthenticity Guaranteed
√ We promise faithfully describe all selling products .
√ If the order that you received is not as described, you can also negotiate with us for a part refund .
48 Hour Dispatch
√ We promise that we will dispatch items under sample orders on AliExpress within
24-48 hours (Excluding holidays) after the confirmation of buyer's payment for the order.
Otherwise, you can cancel the order at will and claim refund.
√ Note that the 48 hour dispatch rule is applicable for sample orders only (i.e., orders for a few sample
products). Large orders will take longer lead time to prepare the products and therefore are not covered
under this rule.
But we will make every effort to ship within the shortest possible time.
√ We ship by EMS DHL with perfect discount.All goods are tested 100% perfect condition before shipping.
Usually we ship by Hongkong post. It takes 10 to 24 business days arrived your location .


Country

Delivery Time (Days)

Workdays

6-8

9-12

13-16

17-20

21-26

>27

Workdays + weekends

9-12

10-16

17-22

23-28

29-36

>37

USA

Rate (item arrived)

4.70%

44.50%

32.20%

11.50%

7.00%

Please
contact
UGOOD

Brazil

Rate (item arrived)

0.00%

0.00%

1.00%

20.00%

79.00%

Russian

Rate (item arrived)

2.00%

19.90%

49.90%

19.90%

8.30%

UK

Rate (item arrived)

8.80%

59.70%

24.90%

5.30%

1.30%

Australia

Rate (item arrived)

24.90%

53.00%

11.60%

6.60%

3.90%

Spain

Rate (item arrived)

3.20%

21.00%

53.90%

12.80%

9.10%

Other

Rate (item arrived)

About 10-25 working days

√ The price you paid for the item excludes any customs tax.Our company does not shoulder any duties in
destination countries.We usually make the goods as `handset` `modem` (gift/sample)on the commercial
invoice and we are trying to help you minimize any GST or V.A.T or other import taxes.But we can not
guarantee no tax charges as it is depends on ur country's policy.
24 Hour Online & E-mail
√ If you have any questions or comments about our products or policies.
Please contact us by online chating or email. we will be responded within 12-24 hours .
√ Customer satisfactory is most important to us. If you have a problem or question regarding your
transaction please us before leaving any type of feedback or open any Dispute. Negative feedback does
not solve anything. We will try the best to resolve the issues.
√ If you are satisfied with our items, please leave a positive feedback for us and also leave us 5 stars
rating. We will also leave you positive feedback. Thanks.
15 Days Free Return Shipping
√ We promise to offer free return shipping for AliExpress orders
if buyers receive items that do not match their online descriptions posted on AliExpress.
When the conditions for the claim are met, you can return the items to UGOOD at no cost.
After UGOOD confirms receipt of the returned items, the order payment will be refunded to buyer.
√ Refund or replacement request is available within 15 days after parcel received & returning the item
in the condition received.
√ Please kindly notice that cause our price is so competitive, we hope your return shipping fee is less than
$15.
√ Please contact us before sending the goods back with email or online service,
and we could offer you detailed return processures and make sure everything goes smoothly.
Packaging Details
Unit Type:

piece
Package Weight:

0.400kg (0.88lb.)
Package Size:

12cm x 8cm x 3cm (4.72in x 3.15in x 1.18in)
Packaging Details
Unit Type:

piece
Package Weight:

0.400kg (0.88lb.)
Package Size:

12cm x 8cm x 3cm (4.72in x 3.15in x 1.18in)
Payment
Our Buyer Protection ONLY protects Payment Methods on AliExpress as below:
Bank Transfer
QIWI
webmoney
Report item
More tablet pc multi touch Products