Item specifics
is_customized:

Yes
Brand Name:

Mitsubishi
Model Number:

A1SD70
Place of Origin:

Japan
Model Number:

A1SD70
Product Description



Dear friend,
Many thanks for your purchase,it is my pleasure to serve you.
NOTE:Dear Russia clients,the parcels to Russia,buyer need to provide Full Name(First Name+Father Name+Family Name orFamily Name+First Name+Father Name) ,address, postcode in details to Russian Post office.If not,parcels will be returned.very important!(If Express shipping,also need buyer's VAT NO.)
Shenzhen qicheng Automation equipment Co., LTD . specializes in sales of programmable controllers in the large Mitsubishi FX1S,1N,2N,3U,3G,A/Q series PLC and Omron large C200H, CQM1, CJ1W ,CS1W Series PLC Inverters, servo, HMI ,SIEMENS PLC,LS(LG)and other industrial products.The company has a team of professional and technical personnel may be reasonable for a manufacturer supporting the economic,reliable quality products, to undertake the automatic control system design, selection, equipment supply, installation and commissioning of the system put into operation, and automation systems integration.
If necessary, please contact us!Thank you!
Product Details
Mitsubishi A Series (new):
A. CPU:
A1SHCPU A2SHCPU A2USHCPU-S1 A1SCPUC24-R2 A1SJHCPU A1SCPU A1SCPU-S1
A2SCPU A2USCPU A2USCPU-S1 A2USCPU-S60 A2USCPU-S30
A2USCPU-M128 A3USCPU-M128 A1SJHCPU Q2ASCPU Q2ASCPU-S1
II backplane
A1S32B A1S33B A1S35B A1S38B A1S52B A1S55B
A1S58B A1S68B
Memory card
A1SNMCA-8KP A1SNMCA-2KE A1SNMCA-8KE A2SMCA-14KP A2SMCA-14KE
A2SNMCA-30KE A2SNMCA-60KE A2SMCA-30KP
April power
A1S61P A1S62P A1S63P A1S61PN A1S62PN
V. Input Module
A1SX10 A1SX20 A1SX30 A1SX40 A1SX40-S1 A1SX40-S2 A1SX41
A1SX41-S1 A1SX41-S2 A1SX42 A1SX42-S1 A1SX42-S2 A1S42X
A1SX71 A1SX80 A1SX80-S1 A1SX81 A1SX80-S2 A1SX81-S2
A1SX10EU A1SX20EU
Output module
A1SY10 A1SY18A A1SY22 A1SY28A A1SY40 A1SY41
A1SY42 A1SY50 A1SY60 A1SY68A A1SY71 A1SY80
A1SY81 A1SY10EU A1SY14EU A1SH42 A1SX48Y18 A1SX48Y58
A1SY18AEU A1SY28EU
Analog module
A1S63ADA A1S66ADA A1S64AD A1S68AD A1S62DA
A1S68DAI A1S68DAV A1ST60
The temperature control module
A1S68TD A1S62RD3 A1S62RD4 A1S64TCTT-S1
A1S64TCTTBW-S1 A1S64TCRT-S1 A1S64TCRTBW-S1
Nine. Positioning module
A1SD71-S2 A1SD71-S7 A1SD75P1-S1 A1SD75P2-S3
A1SD75P3-S3 A1SD75-C01H A1SP60 A1SD75M1
A1SD75M2 A1SD75M3 AD75TU
X. high-speed counter module
A1SD61 A1SD62 A1SD62E A1SD62D A1SI61 A1SD62-S1
XI: remote communication module:
AJ65BTB1-16D AJ65BTB2-16D AJ65BTC1-32D
AJ65BTB1-16T AJ65BTB2-16T AJ65BTC1-32T
AJ65BTB2-16R AJ65BTB1-16DT AJ65BTB2-16DT
AJ65BTB2-16DR AJ65SBTB1-16D AJ65SBTB1-16D1
AJ65SBTB1-32D AJ65SBTB1-32D1 AJ65SBTC1-32D
AJ65SBTC1-32D1 AJ65SBTB1-16T AJ65SBTB1-32T
AJ65SBTC1-32T AJ65SBTC1-32DT AJ65SBTC1-32DT1
A. A
First, CPU:
A3ACPU A3ACPUP21 A3ACPUR21 A2ACPU-S1 A2ACPUP21-S1
A2ACPUR21-S1 A2ACPU A2ACPUP21 A2ACPUR21 A3NCPU
A3NCPUP21 A3NCPUR21 A2NCPU-S1 A2NCPUP21-S1 A2NCPUR21-S1
II backplane
A32B A35B A38B A55B A58B A65B A68B A38HB
Power A61P A62P A63P A65P A66P A68P
Memory card
A3NMCA-0 A3NMCA-2 A3NMCA-4 A3NMCA-8 A3NMCA-16
A3NMCA-16 A3NMCA-24 A3NMCA-40 A3NMCA-56 A4UMCA-128
Five: A6BSW-P-S3 A6BSW-P-S4 A6BSW-P-S5
Six. Input module
AX10 AX11 AX20 AX21 AX40 AX41 AX41-S1
AX42 AX42-S1 AX60-S1 AX70 AX71 AX80E AX81 AX82
Output module
AY10 AY10A AY11 AY11A AY13 AY13E AY22
AY23 AY40 AY40P AY41 AY42 AY42-S1
AY42-S3 AY50 AY51 AY51-S1 AY51UL
AY60 AY60S AY70 AY71 AY80 AY81EP AH42
Eight special module
A68AD A68ADN A616AD A60MX A60MXR
A616TD A68DAV A68DAI-S1 A616DAV A616DAI
A68RD3 AD61 AD61-S1 AD71-S2 AD71TU
AD72 AD75P1-S3 AD75P2-S3 AD75P3-S3
AD75M1 AD75M2 AD75M3 AD51H-S3 AJ71C24-S8
AJ71C24-S3 AJ71UC24
Nine Network module
AJ71E71N-B5T AJ71E71N-B2 A7BDE-J71AP21
AJ71AP21 AJ71AR21 AJ72P25 AJ72R25
10: Remote communication modules:
AJ65SBTB1-8D AJ65SBTB1-16D AJ65SBTB1-16D1 AJ65SBTB1-32D
AJ65SBTB1-32D1 AJ65SBTB2N-8A AJ65SBTB2N-16A AJ65SBTB3-8D
AJ65SBTB3-16D AJ65SBTC1-32D AJ65SBTC1-32D1 AJ65SBTC4-16D
AJ65SBTCF1-32D AJ65FBTA4-16D AJ65FBTA4-16DE AJ65SBTW4-16D
AJ65MBTL1N-16D AJ65MBTL1N-32D AJ65BTB1-16D AJ65BTB2-16D
Q Series
CPU:
Q00JCPU Q00CPU Q01CPU Q02CPU Q02HCPU Q06HCPU
Q12HCPU Q25HCPU Q12PHCPU Q25PHCPU Q12PRHCPU
Q25PRHCPU Q02CPU-A Q02HCPU-A Q06HCPU-A
Motherboard:
Q33B Q35B Q38B Q312B Q63B Q65B Q68B Q612B
Q52B Q55B Q38RB Q68RB Q32SB Q33SB Q35SB
Input Module:
QX10 QX28 QX40 QX40-S1 QX41 QX41-S1 QX42 QX42-S1 QX70 QX71 QX72 QX80 QX81 QX82 QX82-S1
Output modules:
QY10 QY18A QY22 QY40P QY41P QY42P QY50 QY68A QY70 QY71 QY80 QY81P
I / O mixed type:
QH42P QX48Y57
Interrupt module:
QI60
Analog modules:
Q64AD Q68ADV Q68AD1 Q62DA Q64DA Q68ADV Q68ADI Q64AD-GH Q62AD-DGH Q62AD-FG
Temperature control module:
Q64RD Q64RD-G Q64TCTT Q64TCTTBW Q64TCRT Q64TCRTBW
Isolation channel thermocouple module
Q64TD Q64TDV-GH
High-speed counter modules:
QD62 QD62D QD62E
- [Connecting cable]
QC30R2 Q6HLD-R2
- [Terminal resistance]
A6RCON-R75
- [Terminal row adapter]
Q6TA32
Positioning module:
QD75P1 QD75P2 QD75P4 QD75D1 QD75D2 QD75D4
QD75M1 QD75M2 QD75M4 QD75P4 QD75P8
Communication module:
QJ71E71-B2 QJ71E71-B5 QJ71E71-100 QJ71LP21-25
QJ71LP21S-25 QJ71LP21G QJ71LP21GE QJ72LP25-25
QJ72LP25G QJ72LP25GE QJ71BR11 QJ71BR15
Q80BD-J71LP21-2 Q80BD-J71LP21G Q80BD-J71BR11
QJ61BT11N QJ61CL12 QJ71C24N QJ71C24N-R2
QJ71C24N-R4 QJ71CMO QD51 QD51-R24 QJ71FL71
QJ71FL71-B2 QJ71AS92 A80BDE-J61BT11
AD51-E
AD51S3
AD59
AD-61
AD-71
AD-71-S2
AD71S3
AD-71TU
AD75P2-S3
AD75P3
AD75P3-S3
AD76S
AG60
AG62
AH42UL
AI-61
AISJ61BT11
AJ35PTF24R
AJ35PTF24S
AJ35PTF24T
AJ35PTF-28DR
AJ35PTF-28DT
AJ35PTF-56DT
AJ35TB1-16DR
AJ35TB1-16DT
AJ35TB1-16R
AJ35TB1-16T
AJ35TR116D
AJ35TTB116R
AJ55TB2-16R
AJ55TB2-4R
AJ55TB2-4T
AJ55TB2-8R
AJ55TB3-16D
AJ61BT11
AJ65-BTB2-16D
AJ65-BTB2-16DR
AJ65BTB2-16R
AJ65BTG4S3
AJ65-SBTB2N-16R
AJ71AP21
AJ71AR21
AJ-71AT21B
AJ71BR11
AJ71C24
AJ71C24-S3
AJ71E71
AJ71E71B5T
AJ71E71N
AJ71E71NB5T
AJ71E71-S3
AJ71LP21
AJ71PB96
AJ71PT32
AJ71PT32-S3
AJ71R22
AJ71UC24
AJ72P25
AJ72PT35
AJ72R25
AL-10MR-A
AL-10MR-D
AL10RD
AL-20MR-A
AL20MRD
AL20RA
AL214MRA
AL214MRD
AL224MRA
AL-232CAB
AL-6MR-A
ALPHAWIN1
AOJ2-C01
AOJ2-C03
AOJ2-C06
AOJ2-C214-S1
AOJ2-CPU
AOJ2-CPUP23
AOJ2-D61S1
AOJ2-D71
AOJ2-E24T
AOJ2-E28AS
AOJ2-E28DS
AOJ2-E28DT
AOJ2-E56AR
AOJ2-E56DR
AOJ2-E56DT
AOJ2-HCPU
AOJ2HCPU24V
AOJ2H-CPUP21
AOJ2H-CPU-R21
AOJ2-PW
AOJ2R24T
AS-OX4
AT1229LB22-TC81
AT1429LBL7TC31
AT14A9SRB22E
AWIN1
AX10
AX10Y10C
AX11
AX11C
AX21
AX40
AX40Y50C
AX41
AX41C
AX41-S1
AX41-UL
AX42
AX42S1
AX70
AX71
AX80
AX81C
AY11E
AY11-UL
AY40-UL
AY41-UL
AY50
AY51-UL
AY60S
AY80EP
AY81EP
A0J2-E28DR
A0J2PW
A0J2-E56DR
A0J2-E24R
A0J2HCPU
A0J2D71
A0J2-C214-S1
A0J2C25
A0J2-E56DS
A0J2-E28DT
A0J2PW
A0J2-E28AS
A0J2-E56DT
A0J2-E24R
A0J2R25
A0J2-E32D
A0J2-E56AS
A0J2P25
A0J2-SW16
A0J2-SW32
A0J2-2F
A0J2HCPUP21
A0J2HCPUR21
A0J2HCPU
A1FXCPU
A0J2CPU
A2CJCPU
A0J2HCPU-DC24
A0J2CPUP23
A2CJCPU-S3
A2CCPU
A2CCPUC24
A2CCPUC24-PRF
A2CCPUP21
A73CPUP21-S1
A73CPUP21-S3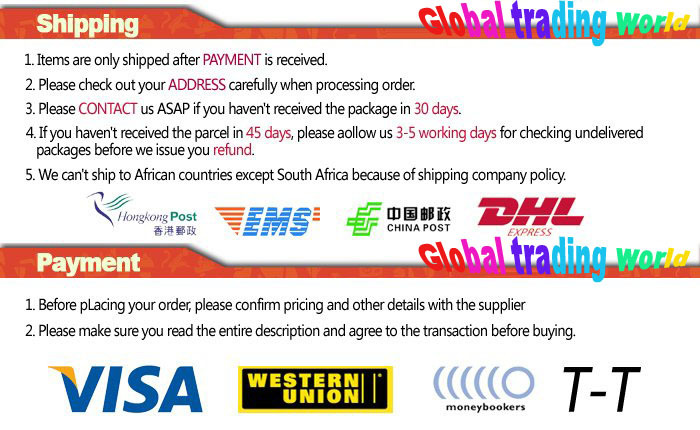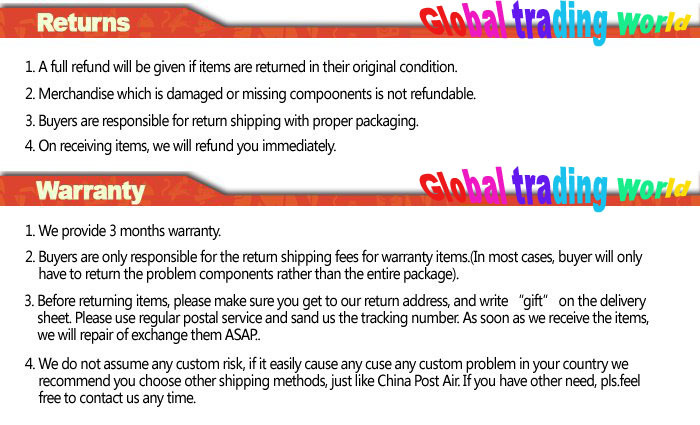 Packaging Details
Unit Type:

piece
Package Weight:

1.500kg (3.31lb.)
Package Size:

30cm x 15cm x 20cm (11.81in x 5.91in x 7.87in)
Packaging Details
Unit Type:

piece
Package Weight:

1.500kg (3.31lb.)
Package Size:

30cm x 15cm x 20cm (11.81in x 5.91in x 7.87in)
Payment
Our Buyer Protection ONLY protects Payment Methods on AliExpress as below:
Bank Transfer
QIWI
webmoney
Report item
More module power Products
From This Seller
From Other Seller