Item specifics
Place of Origin:

Guangdong China (Mainland)
is_customized:

Yes
Brand Name:

FOR HP
Model Number:

18.5V 3.5A 65W 7.4MM*5.0MM
color:

black
Product Description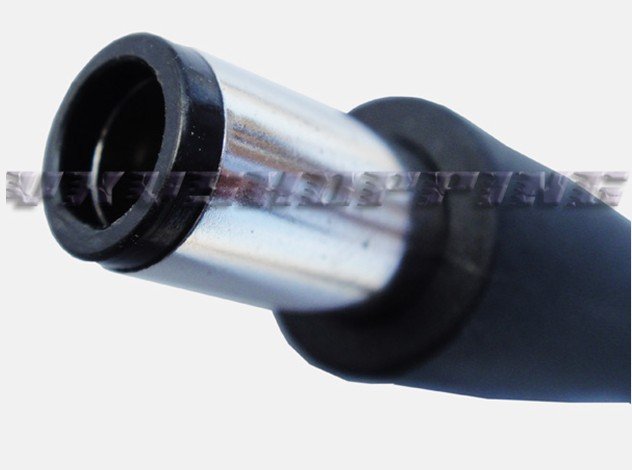 Specification:
Power: 65Watt
Input: 100-240V /50-60Hz
Output: 18.5V - 3.5A
Plug Tip Size: 7.4mm * 5.0mm
Package Content:
* 1 X AC Adapter(Power cord is NOT included )
Special Features:
* Short-circuit protection
* low energy consumption
* Power Saving
* Overload Protection
* Over Temperature Protection
You are bidding on ...................................................
The Replacement of adapter For HP
Compatible Model
(You could use Ctrl+F to search)
Replace Part Number:
ED494AA#ABA, 391172-001, 384019-003, PA-1650-02HC, 384019-001, 463958-001, 463552-001, ED495AA, 409992-001, 384020-003, 382021-002, PA-1900-08H2, PA-1900-18H2
Compatible Models:
HP 2133, 2140 Mini-Note PC
HP 2533t, 4410t Mobile Thin Client
HP IDS 2533t Base NoteBook
HP ProBook 4310s, 4410s, 4415s, 4416s, 4510s, 4515s
HP Compaq 2230s Notebook PC
HP Compaq 2510p Notebook PC
HP Compaq 2710p Notebook PC
HP Compaq 6510b Notebook PC
HP Compaq 6515b Notebook PC
HP Compaq 6530b Notebook PC
HP Compaq 6535b Notebook PC
HP Compaq 6710b Notebook PC
HP Compaq 6715b Notebook PC
HP Compaq 6720t Mobile Thin Client
HP Compaq 6730b Notebook PC
HP Compaq 6730s Notebook PC
HP Compaq 6735b Notebook PC
HP Compaq 6735s Notebook PC
HP Compaq 6820s Notebook PC
HP Compaq 6830s Notebook PC
HP Compaq 6910p Notebook PC
HP Compaq 8510p Notebook PC
HP Compaq 8510w Mobile Workstation
HP Compaq 8710p Notebook PC
HP Compaq 8710w Mobile Workstation
HP Compaq nc2400 Notebook PC
HP Compaq nc4010 Notebook PC
HP Compaq nc4200 Notebook PC
HP Compaq nc4400 Notebook PC
HP Compaq nc6120 Notebook PC
HP Compaq nc6140 Notebook PC
HP Compaq nc6220 Notebook PC
HP Compaq nc6230 Notebook PC
HP Compaq nc6320 Notebook PC
HP Compaq nc6400 Notebook PC
HP Compaq nc8430 Notebook PC
HP Compaq nw8440 Mobile Workstation
HP Compaq nw9440 Mobile Workstation
HP Compaq nx6110 Notebook PC (Not All)
HP Compaq nx6115 Notebook PC (Not All)
HP Compaq nx6120 Notebook PC
HP Compaq nx6125 Notebook PC (Not All)
HP Compaq nx6310 Notebook PC
HP Compaq nx6320 Notebook PC
HP Compaq nx6325 Notebook PC
HP Compaq nx6400 Notebook PC
HP Compaq nx7300 Notebook PC
HP Compaq nx7400 Notebook PC
HP Compaq tc4400 Tablet PC
HP EliteBook 6930p Notebook PC
HP EliteBook 8730w Mobile Workstation
HP G50, G60, G61, G70 Series
HP Pavilion: dv4, dv5, dv7, G3000, G5000, G6000, and G7000;
Compaq Presario CQ35, CQ40, CQ45, CQ50, CQ60, CQ61, CQ70, CQ71 Series
HP Compaq nc4400 Notebook PC Series:
EN003AV, EN004AV, EY265EAR, EY265EA, EY266EA, EY267EA, EY480ES, EY533ES, EY598ES, EY599ES, EY605EAR, EY605EA, EY606EA, EY607EA, RA304AWR, RA304AW, RA304ETR, RA304ET, RA305AW, RA306AW, RA307AW, RA788PA, RA789PA, RA790PA, RA791PA, RA792PA, RA793PAR, RA793PA, RA795PA, RA796PA, RB127AAR, RB127AA, RB147AW, RC282PA, RC304PA, RC305PA, RC365PA, RC366PA, RC367PA, RD715PA, RD716PA, RD728PA, RD744PAR, RD744PA, RD769PA, RD770PA, RD771PA, RE645US, RE646US, RE748US, RE756US, RE858US, RE900USR, RE900US, RE906US, RE961PA, RE978PA, RF011PA, RF350UC, RF357UC, RF590UC, RF662PA, RF669PA, RF670PA, RF671PA, RF680PA, RF681PA, RF682PA, RF683PA, RF684PA, RF685PA, RF696PA, RF699PA, RF715UC, RG153UC, RH002EC, RH003EC, RH004EC, RH005EC, RH012EP, RH013EP, RH014EP, RH015EP, RH016EP, RH018EC, RH083PA, RH087PA, RH120PA, RH121PA, RH132PA, RH135PA, RH136PA, RH160PA, RH515ES, RH518ES, RH571ETR, RH571ET, RH725UC, RJ338AW, RJ341PC, RJ342PC, RJ362UC, RJ421EC, RJ443UP, RJ701EC, RJ702EC, RJ703EC, RJ704EP, RJ705EP, RJ706EP, RJ811UC, RJ890UC, RK024PA, RK025PA, RK026PA, RK027PA, RK028PA, RK029PA, RK030PA, RK062PA, RK068EC, RK082UC, RK086UP, RK298ECR, RK298EC, RK306EC, RK307EC, RK308EC, RK343EP, RK472EP, RK473EP, RK474EP, RK482EC, RK701US, RK715US, RK809US, RK815US, RK906US, RK936US, RK952US, RL880AWR, RL880AW, RL881AW, RL882AW, RL883AW, RL884AW, RL885AW, RL980PAR, RL980PA, RL981PA, RL982PA, RL983PA, RM003PAR, RM003PA, RM004PA, RM005PA, RM006PA, RM011PA, RM012PA, RM013PA, RM014PA, RM015PA, RM042PC, RM731PA, RM732PA, RM733PA, RM781PA, RM798PA, RM813PC, RM814PC, RM821EP, RM822EP, RM823EP, RN433UC, RN490PA, RN527PA, RN528PA, RN529PA, RN715UC, RN716UC, RP662UC, RP673UC, RP698UC, RP744UP, RP756EP, RQ050EP, RQ052EP, RQ154EP, RQ158EP, RQ159EP, RQ162EC, RQ163EC, RQ164EC, RQ165EC, RQ166EC, RQ167EC, RQ168EC, RQ229UC, RQ265UC, RQ773PA, RQ870UC, RQ880EC, RQ898UC, RR301EP, RR630PA, RR631PA, RR647PA, RR648PA, RR671PA, RR672PA, RR687PA, RR961PC, RR962PC, RR963PC, RR964PC, RS158US, RS233US, RS261US, RS262USR, RS262US, RS334US, RS392US, RS463UC, RS581UC, RS582UC, RS583UC, RS666EP, RS839EC, RT176UP, RT183UC, RT186UC, RT703EC, RU261UCR, RU261UC, RU277UC, RU280UC, RV660UC, RV684PC, RV686EP, RV687UC, RV775PC, RW695UP, RW798PC
HP Compaq nc6320 Notebook PC Series:
EJ325AV, EJ326AV, EJ327AV, EJ328AV, EJ329AV, EJ330AV, EJ331AV, EN141UA, EN142UA, EN143UA, EN144UA, EN145UA, EN146UA, EN147UA, EN148UA, EN149UA, EN150UAR, EN150UA, EN151UA, EN152UA, EN153UAR, EN153UA, EN154UA, EN155UA, EN156UA, EN157UA, EN158UAR, EN158UA, EN159UAR, EN159UA, EN160UAR, EN160UA, EN161UAR, EN161UA, EN162UA, EN163UAR, EN163UA, EN164UA, EN165UA, EN186UTR, EN186UT, EN187UAR, EN187UA, EN355UA, ES472EAR, ES472EA, ES473EAR, ES473EA, ES473ETR, ES473ET, ES474EAR, ES474EA, ES474ETR, ES474ET, ES475EAR, ES475EA, ES476EAR, ES476EA, ES476ETR, ES476ET, ES477EAR, ES477EA, ES477ETR, ES477ET, ES478EAR, ES478EA, ES478ETR, ES478ET, ES479EAR, ES479EA, ES479ETR, ES479ET, ES500EAR, ES500EA, ES500ETR, ES500ET, ES516EA, ES518EA, ES520EA, ES522EA, ES523EA, ES525EA, ES526EA, ES527EA, ES529EA, ES530EA, ES532EA, ES533EA, ES535EA, ES536EA, ES538EA, EV072AV, EV073AV, EW763AA, EW764AA, EW765AAR, EW765AA, EW766AA, EW767AA, EW768AAR, EW768AA, EX768PA, EX962AAR, EX962AA, EY247ESR, EY247ES, EY248ES, EY329ESR, EY329ES, EY331ES, EY392EAR, EY392EA, EY392ET, EY393EA, EY394EA, EY395EAR, EY395EA, EY395ETR, EY395ET, EY396EAR, EY396EA, EY396ETR, EY396ET, EY397EAR, EY397EA, EY397ETR, EY397ET, EY398EAR, EY398EA, EY398ETR, EY398ET, EY399EAR, EY399EA, EY399ETR, EY399ET, EY400EAR, EY400EA, EY400ETR, EY400ET, EY401EAR, EY401EA, EY401ETR, EY401ET, EY403EA, EY404EA, EY405EA, EY406EA, EY407EA, EY408EA, EY409EA, EY410EA, EY413EA, EY416EA, EY417EA, EY419EA, EY446ES, EY460ES, EY462ES, EY479ES, EY490ES, EY510ES, EY522ES, EY536ES, EY537ES, EY556ES, EY578ES, EY583ES, EY584ES, EY585ES, EY593ES, EY620EAR, EY620EA, PZ897UAR, PZ897UA, PZ898UAR, PZ898UA, PZ899UAR, PZ899UA, PZ900UAR, PZ900UA, PZ901UAR, PZ901UA, PZ921UAR, PZ921UA, PZ922UA, PZ923UAR, PZ923UA, PZ924UA, PZ925UAR, PZ925UA, PZ926UA, PZ927UA, RA135US, RA151US, RA152US, RA189US, RA212US, RA779PA, RB591PC, RC466UC, RD074AWR, RD074AW, RD075AWR, RD075AW, RD076AW, RD077AWR, RD077AW, RD078AWR, RD078AW, RD079AWR, RD079AW, RD293UP, RD300UC, RD303UP, RD848UC, RD854UC, RE222AW, RE223AW, RE242EP, RE449UP, RE629US, RE641US, RE643US, RE654USR, RE654US, RE658US, RE681US, RE688US, RE733US, RE746US, RE750USR, RE750US, RE793US, RE827US, RE881US, RE886USR, RE886US, RE899US, RE919US, RE921US, RE925US, RE928UC, RF325UP, RF582UC, RF711UC, RG099UC, RG100UC, RG152UC, RG173UP, RG174UP, RG193EPR, RG193EP, RG999UC, RH362EAR, RH362EA, RH362ETR, RH362ET, RH363EA, RH364EA, RH367EAR, RH367EA, RH367ETR, RH367ET, RH368EAR, RH368EA, RH368ETR, RH368ET, RH369EA, RH370EA, RH371EA, RH374EAR, RH374EA, RH374ETR, RH374ET, RH375EA, RH376EA, RH377EAR, RH377EA, RH377ETR, RH377ET, RH378EA, RH379EA, RH380EAR, RH380EA, RH380ETR, RH380ET, RH381EA, RH382EA, RH383EAR, RH383EA, RH383ETR, RH383ET, RH384EAR, RH384EA, RH385EA, RH425ES, RH430ES, RH490ES, RH502ES, RH738UC, RH928LA, RH938UC, RJ370EC, RJ379EP, RJ422EC, RJ450UC, RJ816UC, RK303EC, RK304EC, RK305EC, RK349UC, RK687US, RK705US, RK727US, RK737US, RK740US, RK790US, RK794US, RK832US, RK834US, RL163EC, RL164EC, RL864UC, RM715PA, RM716PA, RM717PA, RM718PA, RM719PA, RM837LA, RN023UC, RN435AW, RN436AW, RN437AW, RN438AWR, RN438AW, RN439AW, RN440AW, RN441AW, RN442AW, RN443AWR, RN443AW, RN444AW, RN445AW, RN446AW
HP Compaq nx6110 Series Notebook PC:
EA366LA, EA367LA, EA510PA, EA545PA, EA558PA, EA559PA, EB306US, EB307US, EB308US, EB309US, EB532US, EB536US, EC719LA, EC720LA, ED995UC, EE111PA, EE112PA, EE113PA, EE114PA, EE115PA, EE143PA, EE144PA, EE190UC, EF126LA, EF392UC, EF446US, EF478US, EF479US, EF480USR, EF480US, EF515USR, EF515US, EF535US, EF564USR, EF564US, EF834US, EG444UC, EG467UC, EG468UC, EG813UC, EG814UC, EH248PA, EH253PA, EH254PA, EH272PA, EH273PA, EH281PA, EH328PA, EH357UC, EH371LA, EH372LA, EH373LA, EH385UC, EJ917PA, EJ939PA, EJ943PA, EJ944PA, EJ945PA, EJ962PA, EJ963PA, EK040ES, EK044ESR, EK044ES, EK046ESR, EK046ES, EK048ES, EK057ES, EK058ES, EK059ESR, EK059ES, EK060ESR, EK060ES, EK063ESR, EK063ES, EK069ES, EK070ES, EK074ES, EK077ES, EK078ES, EK092ESR, EK092ES, EK093ES, EK098ESR, EK098ES, EK099ESR, EK099ES, EK104ES, EK106ESR, EK106ES, EK110ESR, EK110ES, EK113ESR, EK113ES, EK114ESR, EK114ES, EK115ESR, EK115ES, EK116ESR, EK116ES, EK121ESR, EK121ES, EK122ESR, EK122ES, EK124ESR, EK124ES, EK125ES, EK126ES, EK127ES, EK128ESR, EK128ES, EK134ES, EK135ESR, EK135ES, EK136ES, EK139ES, EK144ESR, EK144ES, EK149ESR, EK149ES, EK151ESR, EK151ES, EK153ES, EK164ESR, EK164ES, EK169ES, EK170ESR, EK170ES, EK172ESR, EK172ES, EK175ESR, EK175ES, EK183ESR, EK183ES, EK185ESR, EK185ES, EK187ES, EK201EAR, EK201EA, EK201ETR, EK201ET, EK202EAR, EK202EA, EK202ETR, EK202ET, EK203EAR, EK203EA, EK203ETR, EK203ET, EK208ES, EK214ESR, EK214ES, EK219ETR, EK219ET, EK220ETR, EK220ET, EK221ETR, EK221ET, EK228ESR, EK228ES, EK230ESR, EK230ES, EK231ES, EK233ES, EL165UC, EL171LA, EL337UC, EL338UC, EL813US, EL816US, EM343PA, EM348PA, EM349PA, EM350PA, EM355PA, EM359PA, EM374PA, EM389PA, EM390PA, EM391PA, EM392PA, EM417PA, EN166UA, EN169UTR, EN169UT, EQ206US, ER565UC, ER576PA, ER577PA, ER591PA, ER597PA, ER604PA, ES424ESR, ES424ES, ES428ESR, ES428ES, ES429ESR, ES429ES, ES430ES, ES431ESR, ES431ES, ES433ES, ES434ESR, ES434ES, ES435ES, ES436ESR, ES436ES, ES449ES, ES450ESR, ES450ES, ES452ESR, ES452ES, ES463ES, ES464ESR, ES464ES, ES465ESR, ES465ES, ES481ES, ES483ESR, ES483ES, ES484ESR, ES484ES, ES485ESR, ES485ES, ES487ESR, ES487ES, ES488ES, ES519ESR, ES519ES, ES539ETR, ES539ET, ES567ESR, ES567ES, ES568ESR, ES568ES, ES570ESR, ES570ES, ES575ESR, ES575ES, ES577ESR, ES577ES, ES578ES, ES579ESR, ES579ES, ES583ES, ES617ES, ES618ES, ET404LA, ET405LA, EU081LA, EU082LA, EU109LA, EU110LA, EU113LA, EU114LA, EU115LA, EU743US, EU882US, EU891US, EU925US, EU952US, EU971US, EV074LA, EV090LA, EX600UC, EX674UC, EX729PA, EX730PA, EX731PA, EX742PA, EX766PA, EY241ES, EY243ESR, EY243ES, EY245ES, EY246ESR, EY246ES, EY250ESR, EY250ES, EY256ES, EY257ES, EY259ES, EY260ES, EY261ES, EY262ES, EY286ES, EY287ES, EY289ES, EY290ES, EY292ESR, EY292ES, EY312ESR, EY312ES, EY318ES, EY333ESR, EY333ES, EY334ES, EY335ESR, EY335ES, EY338ES, EY339ES, EY489ESR, EY489ES, EY496ESR, EY496ES, EY498ESR, EY498ES, EY499ES, EY500ESR, EY500ES, EY564ESR, EY564ES, EY565ES, EZ946US, EZ948US, EZ964US, PC415AV, PC416AV, PC418AV, PC419AV, PC421AV, PC422AV, PG819EAR, PG819EA, PG819ETR, PG819ET, PG820EAR, PG820EA, PG820ETR, PG820ET, PG821EAR, PG821EA, PG827EAR, PG827EA, PG827ETR, PG827ET, PG840ESR, PG840ES, PG841ESR, PG841ES, PG843ES, PG847ESR, PG847ES, PR124UAR, PR124UA, PT600AAR, PT600AA, PT600ETR, PT600ET, PT601AAR, PT601AA, PT601ETR, PT601ET, PT602AAR, PT602AA, PT603AAR, PT603AA, PT603ETR, PT603ET, PT604AAR, PT604AA, PT604ETR, PT604ET, PU545US, PU597US, PU598US, PU599US, PV221PA, PV222PA, PV237PA, PX028LA, PY382ESR, PY382ES, PY383ES, PY384ESR, PY384ES, PY386ESR, PY386ES, PY387ESR, PY387ES, PY388ES, PY393ESR, PY393ES, PY397ESR, PY397ES, PY399ESR, PY399ES, PY401ESR, PY401ES, PY402ES, PY403ESR, PY403ES, PY406ESR, PY406ES, PY408ESR, PY408ES, PY409ESR, PY409ES, PY410ESR, PY410ES, PY412ESR, PY412ES, PY415ESR, PY415ES, PY431ES, PY432ES, PY435ESR, PY435ES, PY439ESR, PY439ES, PY441ES, PY454ESR, PY454ES, PY456ESR, PY456ES, PY458ES, PY461ESR, PY461ES, PY468ES, PY469ES, PY470ES, PY472ES, PY475ES, PY478ESR, PY478ES, PY485ESR, PY485ES, PY487ES, PY489ES, PY490ESR, PY490ES, PY493ESR, PY493ES, PY494ESR, PY494ES, PY496EAR, PY496EA, PY496ETR, PY496ET, PY497EAR, PY497EA, PY497ETR, PY497ET, PY498EAR, PY498EA, PY499EAR, PY499EA, PY499ETR, PY499ET, PY500EAR, PY500EA, PY500ETR, PY500ET, PY501EAR, PY501EA, PY501ETR, PY501ET, PY502EAR, PY502EA, PY502ETR, PY502ET, PY510EAR, PY510EA, PY511EAR, PY511EA, PY530ESR, PY530ES, PY531ESR, PY531ES, PY532ESR, PY532ES, PY535ESR, PY535ES, PY536ESR, PY536ES, PY540ES, PY545EAR, PY545EA, PY545ETR, PY545ET, PY550ESR, PY550ES, PY551ES, PY564ES, PY584PA, PY761PA, PY767PA, PY768PA, PY813PA, PZ065UAR, PZ065UA, PZ120UAR, PZ120UA, PZ364UAR, PZ364UA, PZ365UAR, PZ365UA, PZ366UA, PZ367UA, PZ368UA, PZ369UA, PZ370UA, PZ371UA, PZ372UAR, PZ372UA, PZ373UAR, PZ373UA, PZ374UAR, PZ374UA, PZ375UA, PZ376UAR, PZ376UA, PZ377UA, PZ378UAR, PZ378UA, PZ379UA, PZ380UAR, PZ380UA, PZ381UA, PZ382UA, PZ383UAR, PZ383UA, PZ384UA, PZ385UAR, PZ385UA, PZ386UA, PZ387UAR, PZ387UA, PZ415UAR, PZ415UA, PZ509UAR, PZ509UA, PZ758UA, PZ759UA, PZ760UA, PZ761UA, PZ762UAR, PZ762UA, PZ763UAR, PZ763UA, PZ764UA, PZ765UA, PZ766UA, PZ767UA, PZ768UA, PZ769UAR, PZ769UA, PZ770UAR, PZ770UA, PZ771UA, PZ772UA, PZ773UAR, PZ773UA, PZ774UA, PZ775UA, PZ776UA, PZ777UA, PZ778UA, PZ779UA, PZ780UA, PZ781UA, PZ782UA, PZ783UA, PZ784UA, PZ785UA, PZ786UA, PZ787UA, PZ788UA, PZ789UA, PZ790UA, PZ791UAR, PZ791UA, PZ792UAR, PZ792UA, PZ793UAR, PZ793UA, PZ794UA, PZ795UA, PZ796UAR, PZ796UA, PZ797UA, PZ798UA, PZ799UA, PZ800UAR, PZ800UA, PZ801UA, PZ866UAR, PZ866UA, PZ867UA, PZ887UA, PZ888UA, PZ889UAR, PZ889UA, PZ891UA, RA768PA, RB537UT, RB538UTR, RB538UT, RB539UTR, RB539UT, RB540UTR, RB540UT, RC298PA, RD072UC, RE450UP, RE758US, RE774US, RE853US, RE996PA, RF639PA, RF640PA, RF641PA, RF642PA, RF643PA, RF644PA, RF687PA, RH082PA, RH423ES, RH785LA, RJ996PA, RL076LA
HP Compaq nx6320 Notebook PC Series:
EJ362AV, EJ363AV, EJ366AV, EJ367AV, EJ370AV, EJ371AV, EW759AA, EW760AA, EW761AA, EW762AA, EX733PA, EX734PAR, EX734PA, EX737PA, EX738PA, EX739PAR, EX739PA, EX740PA, EX741PA, EX744PA, EX745PA, EX746PA, EX747PA, EX748PA, EX749PA, EX769PA, EX770PA, EX771PA, EX772PA, EX773PA, EX774PA, EX775PA, EX776PA, EX784PA, EX785PA, EX786PA, EX787PA, EX788PA, EX789PA, EX790PA, EX791PAR, EX791PA, EX792PAR, EX792PA, EX793PA, EX797PA, EX800PAR, EX800PA, EX813PA, EX814PA, EX815PA, EX816PA, EX817PA, EZ314LA, RA708PA, RA709PA, RA762PAR, RA762PA, RA763PAR, RA763PA, RB229AV, RB230AV, RB231AV, RB232AV, RB859LA, RC286PA, RC287PA, RC288PA, RC289PA, RC290PA, RC291PA, RC293PA, RC319PAR, RC319PA, RC320PA, RC355PAR, RC355PA, RC356PA, RC357PA, RC358PA, RC360PA, RC380PA, RC381PA, RC382PA, RC728LA, RD054LA, RD102LA, RD103LA, RD701PA, RD702PA, RD703PA, RD762PA, RD763PA, RD764PA, RD811LA, RE962PA, RE963PA, RE964PA, RE967PA, RE968PA, RE985PA, RE986PA, RE987PA, RE988PA, RE989PA, RE990PA, RE993PA, RE999PA, RF001PA, RF003PA, RF004PA, RF005PA, RF006PA, RF007PA, RF008PA, RF023PA, RF024PA, RF625PAR, RF625PA, RF629PA, RF630PA, RF631PA, RF632PA, RF633PA, RF634PA, RF635PA, RF636PA, RF637PA, RF638PA, RF657PA, RF658PA, RF668PAR, RF668PA, RH101PA, RH102PA, RH103PA, RH148PA, RH162PA, RH791UCR, RH791UC, RH820LA, RJ299PC, RJ968PA, RJ969PA, RJ970PA, RJ980PA, RJ985PAR, RJ985PA, RJ998PA, RK007PA, RK008PA, RK009PA, RK010PA, RK014PA, RK047PA, RK048PA, RK049PA, RK050PA, RK051PA, RK052PA, RK053PA, RK054PA, RK055PA, RK063PA, RK064PA, RK065PA, RK066PA, RL948PA, RL949PA, RL950PA, RL951PA, RL952PA, RL953PA, RL954PA, RL992PA, RL993PA, RL994PA, RL995PA, RL996PA, RM506LC, RM709PA, RM710PA, RM711PA, RM712PA, RM713PA, RM714PA, RM725PA, RM727PA, RM754PA, RM755PA, RM756PA, RM771PA, RM784PA, RM793PA, RM795PA, RM797PA, RN825LA, RN826LA, RN827LA, RN828LA, RP590PC, RP595LA, RP596LA, RP711PC, RP712PC, RP713PC
HP Compaq nx7300 Notebook PC Series:
RH675EA, RH676EA, RH676ET, RH677EA, RH677ETR, RH677ET, RH679EA, RH679ET, RH680EA, RH681EA, RH682EA, RH682ET, RH683EA, RH683ET, RH684EA, RH684ET, RH685EA, RH685ET, RH686EA, RH686ETR, RH686ET, RH687EA, RH688EA, RH688ETR, RH688ET, RH689EAR, RH689EA, RH689ET, RH690EA, RH691EA, RH692EA, RH694EA, RH695EA, RH696EA, RH697EA, RH698EA, RH699EA, RH700EA, RH701EA, RH702EA, RH704ET, RM131UT, RM132UTR, RM132UT, RM133UTR, RM133UT, RR585AV, RR586AV, RU374ES, RU375ES, RU376ESR, RU376ES, RU389ES, RU394ES, RU395ES, RU450EA, RU451EA, RU452EA, RU453EA, RU454EA, RU455EA, RU456EA, RU457EA, RU458EA, RU459EA, RU461EA, RU462EA, RU463EA, RU464EA, RU465EA, RU466EA, RU500ES, RU501ES, RU505ES, RU528ES, RU583ES, RV542PA, RV556PA, RV586PA, RV588PA, RW447US, RW568UP


Pls make sure this item Fit your laptop Before you Bid, If you are not Sure for that ,You can contact us.
Payment Method:
We accept payment ESCROW.
All payments must be prepaid
WARRANTY
We stand behind every product we sell.
All of our brand new items.
It is the buyer's responsibility to understand the item description before bidding.
We will replace the defective items, provided that they are in stock within the warranty period posted with the listing and thebuyer return the original item at his/her own shipping cost.
We will refund the purchase price if the replacement is not available or buyer prefers a refund and send the original item back at his/her own cost.
Shipping & handling cost are not refundable. .
Man-made damage by abuse or wrong operation is not covered by this warranty.
No product liability insurance is assumed.
shipping
free shipping.No tracking number available for this service; in the special situation, we can offer FedEx, DHL, EMS, TNT or UPS faster service if buyer is willing to pay extra cost .
Product will be shipped within 2 days business days after full payment is received and verified. Delivery Time is about 10-20 business days to most of countries .
We ship the package to your shipping address in Aliexpress instead of the one in Paypal. Please tell us your shipping address if it is different from the one in Aliexpress.
The tracking number will be given for the customer to check the shipping status online (registered or faster service only)
We are not responsible for any wrong or undeliverable addresses. Please verify and update your shipping address.
Packaging Details
Unit Type:

piece
Package Weight:

0.500kg (1.10lb.)
Package Size:

20cm x 15cm x 8cm (7.87in x 5.91in x 3.15in)
Packaging Details
Unit Type:

piece
Package Weight:

0.500kg (1.10lb.)
Package Size:

20cm x 15cm x 8cm (7.87in x 5.91in x 3.15in)
Payment
Our Buyer Protection ONLY protects Payment Methods on AliExpress as below:
Bank Transfer
QIWI
webmoney
Report item
More laptop power ac adapter Products