Item specifics
Place of Origin:

China (Mainland)
Products Status:

Stock
Resolution:

1366 x 768
Application:

Laptop,Laptop
Panel Type:

TFT
Model Number:

LP156WF1 (TL)(C1)
Screen Size:

15.6''
Widescreen:

Yes
Backlight Type:

LED
Product Description


Size: 15.6 inch
Part number:LP156WF1 (TL)(C1)
Resolution: WXGA HD 1920*1080
Aspect Ratio: Widescreen
Surface: Glossy
Backlight Type: LED
Condtion: 100% Brand new, Grade A+

Compatible models
DELL / HP / Toshiba / Acer / Sony / Lenovo / etc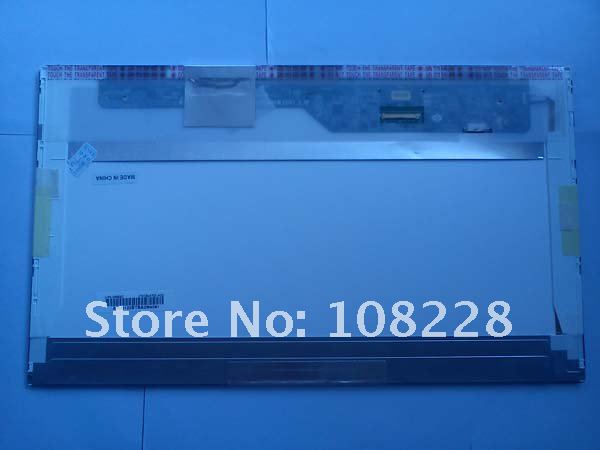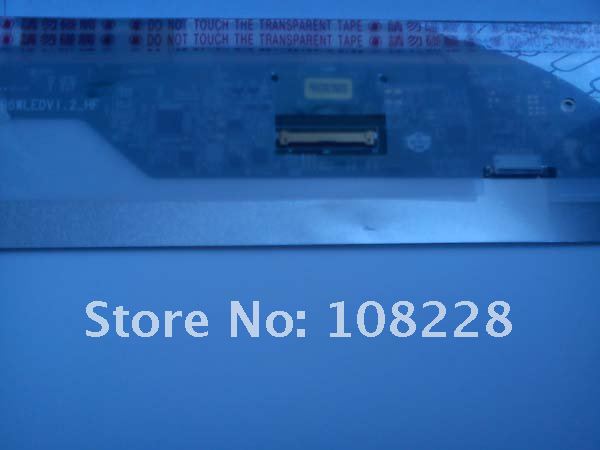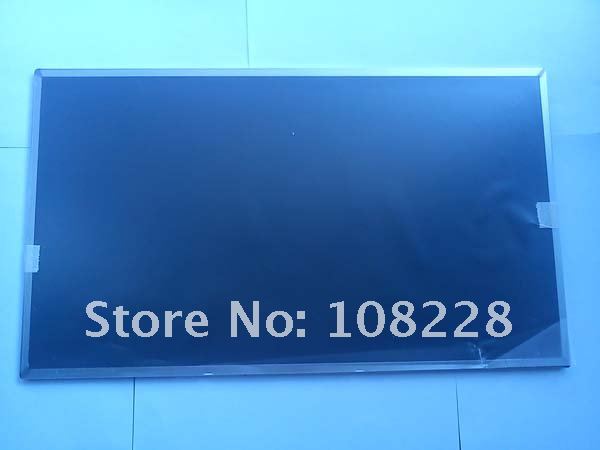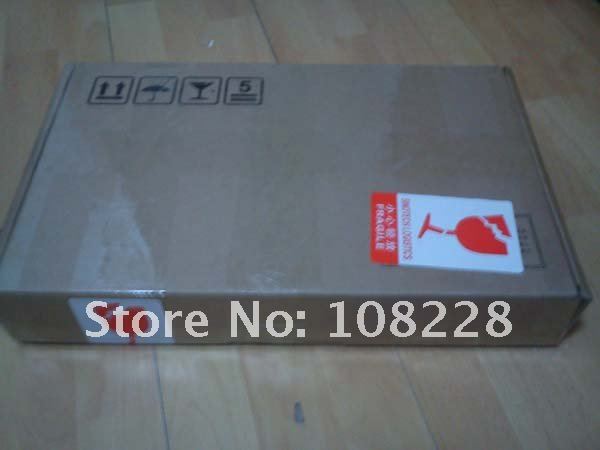 We are professional at 8.9''--17.3''laptop LCD screen .Huge stock are ready to ship at any time .
Welcome to ask for the details !!!!!

1)Before you place an order ,pls read the Shipping and Payments carefully !!!
2)Your purchase or use of our products implies that you have read and accepted these Terms and Conditions.
3)Picture may not be of actual item, it is just for reference. If you are not sure, please feel free to ask,we will help u soon !
4)As a responsible seller, we will try our best to solve every problem. Please communicate with us before you are going to leave us a neutral / neg feedback. Your positive feedback will be much appreciately !
Terms of payment : Escrow,T/T and Western Union.

1)Our products shipped by HK DHL, it takes nearly 3-6 business days !
Other shipping service pls contact for more infomation.
2)Be sure to let me know your personal preferences, such as shipping service,declare value etc before paying.

1)The warranty is 30 days, 7 days return for the non-working items,except broken, crashed cargo
(Buyer pay for return shipping fee).
2) Pls make sure the item is compatible for your model before ordering. No return for incompatible issues

If you have any quetions or other things we can do for you , please feel free to contact us, we will be happy to help (Before and After the Sale).Wholesaler, retailer and distributor are welcome.
Wish you have a happy shopping !!!!
8.9

CLAA089NA0ACW

LED

1024X600 WSVGA MATTE

CPT

8.9

CLAA089NA0BCW

LED

1024X600 WSVGA MATTE

CPT

8.9

HSD089IFW1-A00

LED

1024X600 WSVGA GLOSSY

HANNSTAR

8.9

HSD089IFW1-B00

LED

1024X600 WSVGA MATTE

HANNSTAR

8.9

A089SW01 V.0

LED

1024X600 WSVGA MATTE

AUO

8.9

B089AW01 V.3

LED

1024X600 WSVGA GLOSSY

AUO

10

HSD100IFW1-A00

LED

1024X600 WSVGA MATTE

HANNSTAR

10.1

N101N6-L02

LED

1024X576 WSVGA GLOSSY

CMO

10.1

LTN101NT02

LED

1024X600 WSVGA GLOSSY

CMO

10.1

B101AW01 V.0

LED

1024X576 WSVGA GLOSSY

AUO

10.1

B101AW02 V.0

LED

1024X600 WSVGA GLOSSY

AUO

10.1

B101AW03 V.0

LED

1024X600 WSVGA GLOSSY

AUO

10.1

B101AW01 V.3

LED

1024X600 WSVGA GLOSSY

AUO

10.1

HSD101PFW1-A01

LED

1024X576 WSVGA MATTE

HSD

10.1

LP101WH1-TLB5

LED

1366X768 WXGA HD GLOSSY

LG

10.2

A102VW01 V.7

LED

800X480 WVGA GLOSSY

AUO

10.2

CLAA102NA0ACG

LED

1024X600 WSVGA GLOSSY

CPT

10.2

CLAA102NA0ACW

LED

1024X600 WSVGA MATTE

CPT

10.2

CLAA102NA1BCN

LED

1024X600 WSVGA MATTE

CPT

10.6

LQ106K1LA01B

CCFL

1280X800 WXGA GLOSSY

SHARP

10.6

LTN106W1-L01

CCFL

1280X800 WXGA MATTE

SAMSUNG

10.6

LTN106W2-L01

CCFL

1366X768 WXGA MATTE

SAMSUNG

11.1

LTD111EXCA

LED

1366X768 WXGA GLOSSY

TOSHIBA

11.6

B116XW02 V.0 H/W:0A

LED

1366X768 WXGA GLOSSY

AUO

11.6

LP116WH2-TLC1 For HP

LED

1366X768 WXGA GLOSSY

LG

11.6

N116B6-L05 A1

LED

1366X768 WXGA GLOSSY

CMO

12.1

B121EW03 V.6

CCFL

1280X800 WXGA MATTE

AUO

12.1

B121EW03 V.8

CCFL

1280X800 WXGA GLOSSY

AUO

12.1

B121EW03 V7

CCFL

1280X800 WXGA GLOSSY

AUO

12.1

HT121WX2-103

CCFL

1280X800 WXGA GLOSSY

HYDIS

12.1

LTD121EX1S

CCFL

1280X768 WXGA GLARE

TOSHIBA

12.1

LTD121EXGS

CCFL

1280X768 WXGA MATTE

TOSHIBA

12.1

LTN121AT02 A01

CCFL

1280X800 WXGA GLOSSY

SAMSUNG

12.1

B121EW09 V.2 1A HP

LED

1280X800 WXGA GLOSSY

AUO

12.1

N121IB-L04

LED

1280X800 WXGA GLOSSY

CMO

13.3

LP133WX1-TLA1

CCFL

1280X800, WXGA, GLOSSY

LG

13.3

LP133WX1-TLB1

CCFL

1280X800 WXGA GLOSSY

LG

13.3

LP133WX1-TLN2

CCFL

1280X800 WXGA GLOSSY 30 PINS

LG

13.3

LP133WX1-TLN2 For DELL

CCFL

1280X800 WXGA GLOSSY

LG

13.3

B133EW06 V0

LED

1280X800 WXGA GLOSSY

AUO

13.3

B133EW03 V.1

LED

1280X800 WXGA GLOSSY

AUO

13.3

B133EW07 V.0

LED

1366X768 WXGA HD GLOSSY

AUO

13.3

B133XW02 V.0 HP

LED

1366X768 WXGA HD GLOSSY

AUO

13.3

LP133WH1-TLA1

LED

1366X768 WXGA HD GLOSSY

LG

13.3

LP133WH1-TLA2

LED

1366X768 WXGA HD GLOSSY

LG

13.3

LP133WH1-TLC1

LED

1366X768 WXGA HD GLOSSY

LG

13.3

LTN133AT09-R04 APPLE

LED

1280X800 WXGA GLOSSY

SAMSUNG

13.3

LTN133AT15-G01 HP

LED

1280X800 WXGA GLOSSY / B133EW06 V.0

SAMSUNG

13.3

N133I6-L01 REV:A1 APPLE

LED

1280X800 WXGA GLOSSY

CMO

13.4

N134B6-L02

LED

1366X768 WXGA HD GLOSSY

CMO

14

B140XW02 V.0 H/W:0A

LED

1366X768 WXGA GLOSSY

AUO

14

B140XW02 V.1 H/W:0A

LED

1366X768 WXGA GLOSSY

AUO

14

LP140WH1-TLC1

LED

1366X768 WXGA GLOSSY

LG

14.1

LP141WX3-TLB1

CCFL

1280X800 WXGA GLOSSY

LG

14.1

LP141WX3-TLN1

CCFL

1280X800 WXGA GLOSSY

LG

14.1

B141PW01 V2

CCFL

1440X900 WXGA+ GLOSSY

AUO

14.1

B141PW03 V.0

CCFL

1440X900 WXGA+ MATTE

AUO

14.1

B141EW04 V.3

CCFL

1280X800 WXGA MATTE

AUO

14.1

LP141WX1-TLE3 DELL

CCFL

1280X800 WXGA MATTE W/ INVERTER

LG

14.1

LP141WX3-TLN1

CCFL

1280X800 WXGA GLOSSY

LG

14.1

LTN141AT07 DELL

CCFL

1280X800 WXGA MATTE

SAMSUNG

14.1

LTN141W1-L01-0

CCFL

1280X800 WXGA MATTE

SAMSUNG

14.1

LTN141W3-L01

CCFL

1280X800 WXGA GLOSSY

SAMSUNG

14.1

LTN141XJ-L01

CCFL

1024X768 XGA GLOSSY 20 PINS

SAMSUNG

14.1

N141C1-L03

CCFL

1440X900 WXGA+ MATtE

CMO

14.1

N141C3-L02 V:C1

CCFL

1440X900 WXGA+ GLOSSY

CMO

14.1

N141C3-L03

CCFL

1440X900 WXGA+ MATTE W/ BRACKET

CMO

14.1

LTN141W1-L01-0

CCFL

1280x800 WXGA MATTE W/inverter.

SAMSUNG

14.1

B141EW05 V0

LED

1280X800 WXGA GLOSSY

AUO

14.1

LP141WX5-TLA1

LED

1280X800 WXGA MATTE

LG

14.1

LTN141AT12-G01

LED

1280X800 WXGA GLOSSY

SAMSUNG

14.1

LTN141AT12-W03

LED

1280X800 WXGA GLOSSY

SAMSUNG

14.1

LP141WX5-TLA1

LED

1280X800 WXGA MATTE

LG

15

CLAA150PB03

CCFL

1400X1050 SXGA+ 4:3 GLOSSY

CPT

15

B150PG01 V.0

CCFL

1400X1050 SXGA+ 4:3 MATTE

AUO

15

B150XG02 V.4 H/W:1A

CCFL

1024X768 XGA MATTE

AUO

15

B150XG05 V.1

CCFL

1024X768 XGA GLOSSY

AUO

15

B150XG08 V.2 QD15XL09

CCFL

1024X768 XGA GLOSSY

AUO

15

N150P5-L02(SXGA) EU

CCFL

1400X1050 SXGA+ GLOSSY

CMO

15

LTN150U4-L01

CCFL

1600X1200 UXGA MATTE

SAMSUNG

15.4

N154I3-L03

CCFL

1280X800 WXGA GLOSSY

AUO

15.4

LP154WX4-TLB4

CCFL

1280X800 WXGA GLOSSY

LG

15.4

B154PW02 V.1

CCFL

1440X900 WXGA+ GLOSSY

AUO

15.4

B154SW01 V.B

CCFL

1680X1050 WSXGA+ GLOSSY

AUO

15.4

CLAA154WB03AN

CCFL

1280X800 WXGA GLOSSY

CPT

15.4

LP154WE2-TLA2

CCFL

1680X1050 WSXGA+ GLOSSY

LG

15.4

LTN154P1-L03

CCFL

1680X1050 WSXGA GLOSSY

SAMSUNG

15.4

LP154WX4-TLCB

CCFL

1280X800 WXGA GLOSSY

LG

15.4

LTD154EZ0S-V04

CCFL

1920X1200 WUXGA MATTE

TOSHIBA

15.4

LTN154P3-L02

CCFL

1680X1050 WSXGA+ GLOSSY

SAMSUNG

15.4

LP154WP2-TLA3 APPLE

LED

1440X900 WXGA+ MATTE

LG

15.4

LP154WP2-TLA4 APPLE

LED

1440X900 WXGA+ GGLOSSY

LG

15.4

N154C6-L02

LED

1440X900 WXGA+ GLOSSY

CMO

15.4

CLAA154WB11A

LED

1280X800 WXGA GLOSSY

CPT

15.6

CLAA156WA01A

CCFL

1366X768 WXGA HD GLOSSY

CPT

15.6

LP156WH2-TLE1

LED

1366X768 WXGA HD GLOSSY BOTTON LEFT

LG

15.6

B156XW02 V.0 H/W: AA ACER

LED

1366X768 WXGA HD GLOSSY BOTTON LEFT

AUO

15.6

LP156WH2-TLQ1

LED

1366X768 WXGA HD GLOSSY BOTTON LEFT

LG

15.6

LTN156AT02-W01

LED

1366X768 WXGA HD GLOSSY BOTTON LEFT

SAMSUNG

16

LTN160AT01-B01

CCFL

1366X768 WXGA HD GLOSSY

SAMSUNG

16

LTN160HT01

CCFL

1920X1080 WUXGA GLOSSY

SAMSUNG

16.4

LQ164D1LA4B

CCFL

1600X900 GLOSSY 450 NITS

SHARP

16.4

LQ164D1LD4A

CCFL

1600X900 GLOSSY 210 NITS

SHARP

17.1

LP171WU3-TLA3

CCFL

1920X1200 WUXGA GLOSSY

LG

17

LTN170WU-L02-V

CCFL

1920X1200 WUXGA GLOSSY

SAMSUNG

17

LP171WU3-TLB3

CCFL

1920X1200 WUXGA GLOSSY

LG

17.1

LP171WP4-TLN2 HP

CCFL

1440X900 WXGA+ GLOSSY

LG

17.1

LP171WU4-TLA1

LED

1920X1200 WUXGA GLOSSY

LG

17.3

B173RW01 V.0 H/W:1A For HP

LED

1600X900 WSXGA GLOSSY

AUO

17.3

N173O6-L02

LED

1600X900 WSXGA GLOSSY

CMO

17.3

LTN173KT01

LED

1600X900 WSXGA GLOSSY

AUO

17.3

B173RW01 V.0 1A ACER

LED

1600X900 WSXGA GLOSSY

AUO

17.3

LP173WD1-TLC1 HP

LED

1600X900 WSXGA GLOSSY

LG

17.3

B173HW01 V.4

LED

1920X1080 FULL HD GLOSSY

AUO
Packaging Details
Unit Type:

piece
Package Weight:

1.000kg (2.20lb.)
Package Size:

48cm x 27cm x 7cm (18.90in x 10.63in x 2.76in)
Packaging Details
Unit Type:

piece
Package Weight:

1.000kg (2.20lb.)
Package Size:

48cm x 27cm x 7cm (18.90in x 10.63in x 2.76in)
Payment
Our Buyer Protection ONLY protects Payment Methods on AliExpress as below:
Bank Transfer
QIWI
webmoney
Report item
More c1 Products
From This Seller
From Other Seller