Item specifics
Place of Origin:

Guangdong China (Mainland)
Products Status:

Stock
Brand Name:

HAME
WAN Ports:

1
Type:

Wireless
Package:

Yes
Function:

VPN
Application:

Soho
Model Number:

A100
Wireless transmission speed::

150M
network standard::

IEEE 802.11b/g/n
Product Description
HAME A100 2-in-1 Portable 3G Wi-Fi Router
w/ Rechargeable 5200mAh Battery

Product Description
Intelligent design, easy to use.
5200mAh Polymer Lithium battery.

Can use as a charger for iPad, iPhone, iTouch …, when Power on/Power off.

Can use as a charger to MID,intelligentized mobile phone and other portable electronic products.

Support HSPA/HSPA+,EVDO A/B, TD-SCDMA wireless network card.

Can connect ADSL, broad band automatically, recognize automatically and switch between WAN/LAN automatically.
Specification:
WIFI

8.2.11 b/g/n:150Mbps

Support 20 users in the website at the same time

Connector

1xMicro USB

Charge for MPR-A100

1xStandard USB 2.0

The interface for datacard and charge for other products.

1xRJ45

WAN(DHCP,ADSL,Static IP) or LAN

Battery

5200mAh,Standby time:12 hours

Color

Blue

Dimension

95x35x35mm (LxWxH:this is for the product dimension only)

Weight

200g
Technical specification:
Power Bank
5200mAh Li-polymer battery

Input: 5V 1A

Output: 5V 1A

Charge times >500

LED indicator : show the current power

Protection for over charge , over discharge or short-circuit

Application : // //Moto/ and other samrt devices charge.
Wi-Fi
Frequency Band: 2412-2483MHZ

802.11b/g/n : Up to 150Mbps

Encryption: OPEN, SHARED, WEPAUTO, WAP-PSK, WAPA2-PSK, WAP, WAP2, WAP-PSK/WAP2-PSK, WAP/WAP2, 802.1X

WPS : Supported (Software)

User amount : max. To 20 WIFI users
Gateway
TCP/IP/UDP/DHCP Server/NAT/NAPT/UPnP/Static Routing/ / URL/ IP filter /VPN Pass through
External Interface
Micro USB : 1, For power Charge

Standard USB 2.0:1 , For Data Card/supply power for smart phone and other mobile devices

RJ45 Port : 1 WAN (Support DHCP , ADSL, Static IP) or LAN
Function Button
1x Power switch , 1xBattery indicator button , 1x Reset
Battery
Capacity : 5200mAh

Working time : up to 10 hours, standby up to 24 hours
Environment
Operation temperature : -10 to +55 °C

Operation Humidity : 10% to 80%

Storage Temperature: -20 to +60 °C

Storage Humidity : 5% to 90%





Compatibility

Compatibility TestList (USB Modem)

ID
Brand
Model
3G System
1
Huawei
E353
HSPA+
2
Huawei
E261
HSPA
3
Huawei
E182E
HSPA+
4
ZTE
MF680
HSPA
5
ZTE
MF669
HSPA+
6
Huawei
E122
HSPA
7
Huawei
E153
HSPA
8
Huawei
E1552
HSDPA
9
Huawei
E156G
HSDPA
10
Huawei
E160
HSPA
11
Huawei
E160G
HSPA
12
Huawei
E166
HSPA
13
Huawei
E1612
HSPA
14
Huawei
E1630
HSDPA
15
Huawei
E169
HSPA
16
Huawei
E170
HSPA
17
Huawei
E172
HSPA
18
Huawei
E173
HSPA
19
Huawei
E1750
HSPA
20
Huawei
E1752
HSPA
21
Huawei
E1780
HSPA
22
Huawei
E176
HSPA
23
Huawei
E176G
HSPA
24
Huawei
E1762
HSPA
25
Huawei
2910
HSPA
26
Huawei
E1780
HSPA
27
Huawei
E1782
HSPA
28
Huawei
E180
HSPA
20
Huawei
E73
HSPA
30
Huawei
E220
HSDPA
31
Huawei
E226
HSDPA
32
Huawei
E270
HSDPA
33
Huawei
UMG181
HSDPA
34
Huawei
UMG1691
HSDPA
35
Huawei
E510
HSPA
36
Huawei
MD_@
HSPA
37
at&t
AC885
HSPA
38
ZTE
MF100 (Russia)
HSPA
39
ZTE
MF100
HSPA
40
ZTE
MF110
HSPA
41
ZTE
MF112
HSUPA
42
ZTE
MF180
HSDPA
43
ZTE
MF190
HSDPA
44
ZTE
MF190B
HSUPA
45
ZTE
MF190J
HSUPA
46
ZTE
MF192
HSDPA
47
ZTE
MF193
HSDPA
48
ZTE
MF622
HSPA
49
ZTE
MF626
HSDPA
50
ZTE
MF627
HSDPA
51
ZTE
MF633
HSDPA
52
ZTE
MF633BP+
HSDPA
53
ZTE
MF631
HSDPA
54
ZTE
MF633R
HSDPA
55
ZTE
MF636
HSDPA
56
ZTE
MF637U
HSPA
57
ZTE
MF628
HSPA
58
ZTE
MF668
HSPA
59
ZTE
M801
HSPA
60
vodafone
K3520
HSDPA
61
vodafone
K3760
HSPA
62
vodafone
K3765
HSPA
63
vodafone
K3565
HSDPA
64
vodafone
K3565-Z
HSPA
65
vodafone
K3565(Rev2)
HSDPA
66
vodafone
K3715
HSPA
67
vodafone
E272
HSPA
68
vodafone
K3765-Z
HSPA
69
vodafone
K3570-Z
HSDPA
70
vodafone
K3571-Z
HSDPA
71
vodafone
CE1588
HSDPA
72
Linktop
lw273
HSDPA
73
b.mobile
locked
HSPA
74
PROLINK
PSH101
HSPA
75
Micromax
MMX300G
HSPA
76
sanmu
HSPA
77
Nokia
cs-15
HSPA
78
sentarmodem
ILD72A
HSDPA
79
BrandLuxe
C100S
HSDPA
80
Option
225
HSPA
81
Option
GI0335
HSPA
82
Option
GI0431
HSPA
83
Option
GI0461
HSPA
84
Option
U12
HSPA
85
Option
icon210
HSPA
86
Novatel
MC930D
HSPA
87
Novatel
MC950D
HSPA
88
Longcheer
WM71
HSPA
89
Alcatel
OneTouchX200
HSPA
90
Alcatel
OneTouchX060S
HSPA
91
D-Link
DWM-652
HSPA
92
D-Link
DWM156
HSPA
93
SonyEricss
MD300
HSPA
94
OGERS
MD400
HSPA
95
Aircard
V721
HSPA
96
Aircard
951
HSPA
97
Aircard
932
HSPA
98
Axesstel
MV-140A
HSPA
99
TXT
W-11
HSPA
100
NEXT
USB301
HSDPA
101
TXT
W-11
HSDPA
102
TXT
W-12
HSDPA
103
IFOX
800
HSPA
104
IFOX
820
HSPA
105
ASB
W720
HSPA
106
GI0322
HWV42
HSPA
107
vodafone
K3760
HSPA
108
orange
GI0225
HSPA
109
at&t
sierrawireless
HSPA
110
samsung
HSPA
111
telenor
HSPA
112
SMARTBRO
HSPA
113
Jadpad
TJP-W100
HSPA
114
AirCard
2417C-U302
HSPA
115
Bandluxe
c270
HSPA
116
Bandluxe
c170
HSPA
117
Bandluxe
c180
HSPA
118
Bandluxe
c120
HSPA
119
Bandluxe
c321
HSPA
120
Huawei
EC122
EV-DO
121
Huawei
EC156
EV-DO
122
Huawei
EC167
EV-DO
123
Huawei
EC169
EV-DO
124
Huawei
EC189
EV-DO
125
Huawei
EC226
EV-DO
126
Huawei
EC1260
EV-DO
127
Huawei
EC1261
EV-DO
128
Huawei
EC1270
EV-DO
129
Huawei
EC306
EV-DO
130
ZTE
AC2726
EV-DO
131
ZTE
AC2736
EV-DO
132
ZTE
AC2746
EV-DO
133
ZTE
AC2766
EV-DO
134
ZTE
AC305
EV-DO
135
ZTE
AC560
EV-DO
136
ZTE
AC560(enhance)
EV-DO
137
ZTE
AC580
EV-DO
138
ZTE
AC581
EV-DO
139
ZTE
AC582
EV-DO
140
ZTE
AC682
EV-DO
141
ZTE
AC590
EV-DO
142
ZTE
AC8710
EV-DO
143
Axesstel
MV-140B
EV-DO
144
Pantech
PX-500
EV-DO
145
Frankin
CDU-680
EV-DO
146
Weiwen
black
EV-DO
147
Weiwen
black
EV-DO
148
Anydata
adu-520c
EV-DO
149
Cricket
UM185C
EV-DO
150
Epivalley
SEC-8089
EV-DO
151
Anydata
ADU-520L
EV-DO
152
Anydata
ADU-555C
EV-DO
153
D-Link
DWM-162-U5
EV-DO
154
TXT
EV-88
EV-DO
155
sprintMobileBroadband
U720
EV-DO
156
D-Link
DWM-162-U5(part)
EV-DO
157
Tj
1602
EV-DO
158
Tj
1603
EV-DO
159
Lenovo
CE210
EV-DO
160
Lenovo
W100
EV-DO
161
HXI
EV-DO
162
Verizon
UMW190
CDMA
163
Huawei
ET127
TD-SCDMA
164
Huawei
ET128
TD-SCDMA
165
Huawei
ET128-2
TD-SCDMA
166
ZTE
MU350
TD-SCDMA
167
ZTE
MU351
TD-SCDMA
168
ZTE-T
A356
TD-SCDMA
169
HOJYWIRELESS
STERICSSON
TD-SCDMA
170
Samsung
SGH-H128
TD-SCDMA
171
ZTE
A371
TD-SCDMA
172
Huawei
EG162G
EDGE
http://www.aliexpress.com/product-fm/615105972-Free-Shipping-by-EMS-New-HaMe-A100-3G-Wireless-Router-with-5200HAm-Power-Bank-3G-WIFI-wholesalers.html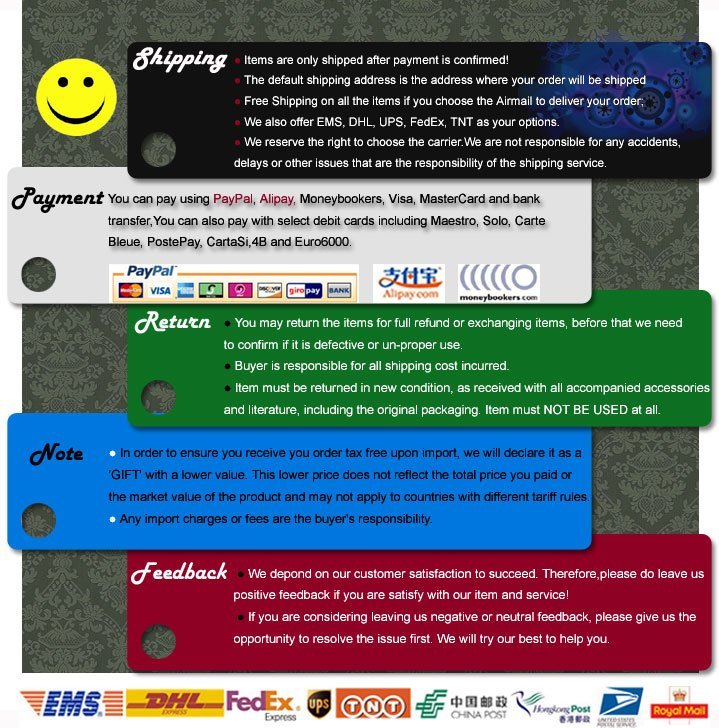 Packaging Details
Unit Type:

piece
Package Weight:

0.350kg (0.77lb.)
Package Size:

1cm x 1cm x 1cm (0.39in x 0.39in x 0.39in)
Packaging Details
Unit Type:

piece
Package Weight:

0.350kg (0.77lb.)
Package Size:

1cm x 1cm x 1cm (0.39in x 0.39in x 0.39in)
Payment
Our Buyer Protection ONLY protects Payment Methods on AliExpress as below:
Bank Transfer
QIWI
webmoney
Report item
More router 3g wireless Products
From This Seller
From Other Seller