Item specifics
Brand Name:

etop
Model Name:

TA810-8
Item Type:

Levers, Ropes & Cables
Material Type:

Aluminum
Item Diameter:

38.6 m
Item Weight:

0.133 kg
color:

gold,green,blue,orange, burgundy red,black,silver,champagne
About Style::

Reservoir include a diaphragm
Reservoir height ::

48 mm
Inlet internal diameter ::

38.6mm
Place of Origin:

Guangdong, China (Mainland)
Product Description
Note:

1.Because of shipping and customs reasons ,If the goods cannot reach on time please tell me,I will help you extend the delivery time.
2. Due to Aliexpress will not support many payment methods. if you can't pay for the item please contact us directly,we will help you solve the problem as soon as possible!!!
3. Due to the Aliexpress system update, Many customer countries can not choose free shipping to their country. please don't worry, choose EMS first and do not make payment, and contact to us. we will help you change the shipping type !!!
Features & Description:
Condition : 100% Guarantee Brand New
Easy install
Finish: CNC machined, anodized
Material: 6061 T-6 aluminum
Application: Universal fit, aprilla, bmw, buell, ktm, ducati, honda, kawasaki, MV, suzuki, yamaha and many more.

Quantity:1PCS
If you did not specific the color.
we will send you the default color.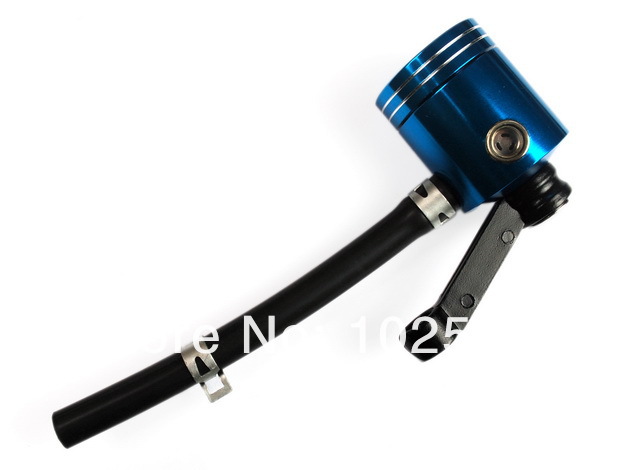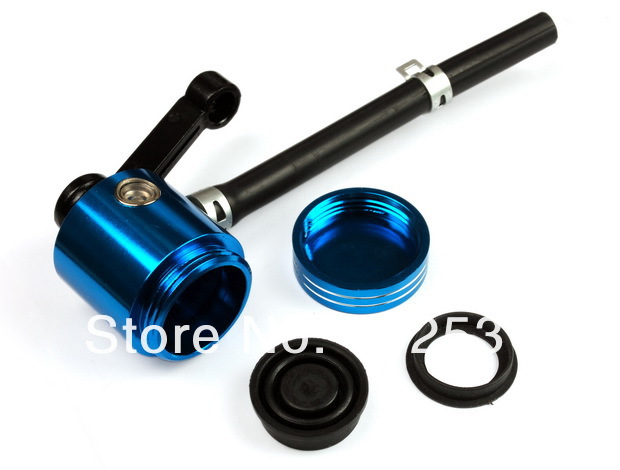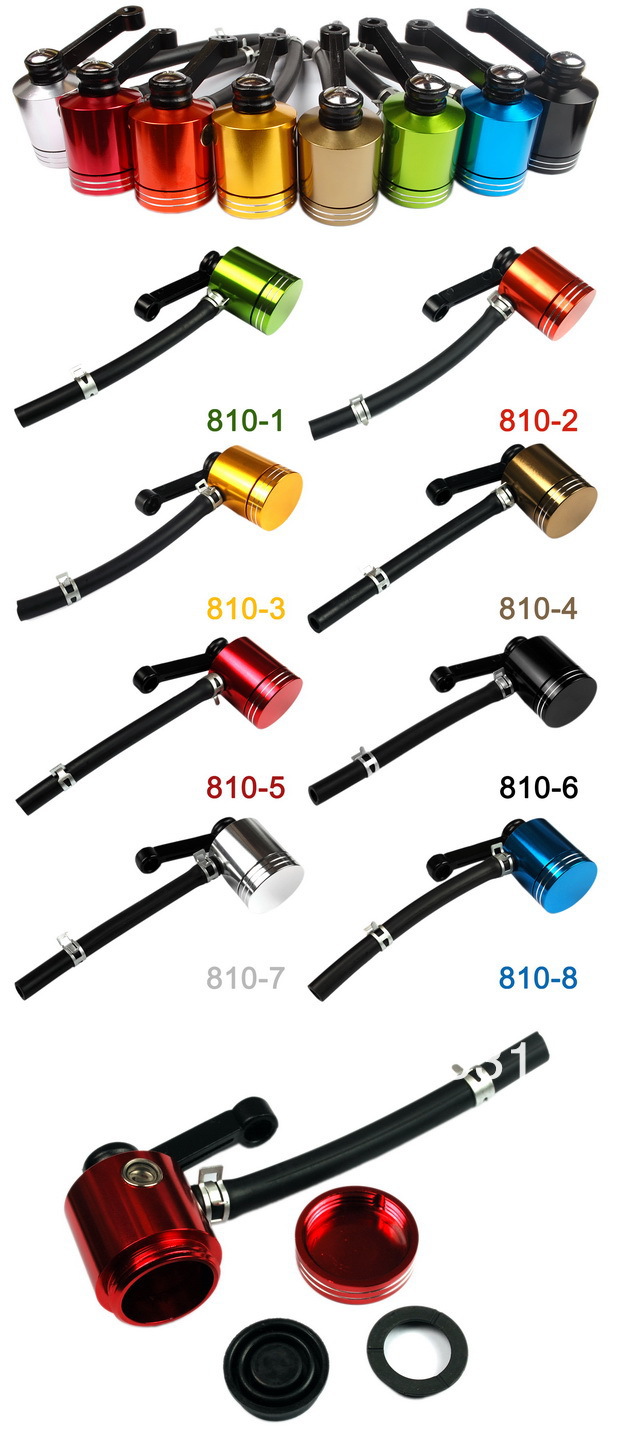 Universal fit Brake Fluid Reservoir full set For Honda CBR 600 F2 F3 F4 F4i 91-07 NL002
Universal fit Brake Fluid Reservoir full set For Honda CBR600RR 2003-2006 NL003
Universal fit Brake Fluid Reservoir full set For Honda CBR600RR 2007-2012 NL004
Universal fit Brake Fluid Reservoir full set For Honda CB919 2002-2007 NL005
Universal fit Brake Fluid Reservoir full set For Honda CB1000R 2008-2012 NL006
Universal fit Brake Fluid Reservoir full set For Honda CBR900RR 1993-1999 NL007
Universal fit Brake Fluid Reservoir full set For Honda CBR929RR 2000-2001 NL008
Universal fit Brake Fluid Reservoir full set For Honda CBR954RR 2002-2003 NL009
Universal fit Brake Fluid Reservoir full set For Honda CBR1000RR FIREBLADE 04-07 NL010
Universal fit Brake Fluid Reservoir full set For Honda CBR1000RR FIREBLADE 08-12 NL011
Universal fit Brake Fluid Reservoir full set For Honda RC51/RVT1000 SP-1/SP-2 00-06 NL012
Universal fit Brake Fluid Reservoir full set For Honda VF750S SABRE 1982-1986 NL013
Universal fit Brake Fluid Reservoir full set For Honda VFR750 1991-1997 NL014
Universal fit Brake Fluid Reservoir full set For Honda VFR800 1998-2001 NL015
Universal fit Brake Fluid Reservoir full set For Honda VFR800 2002-2009 NL016
Universal fit Brake Fluid Reservoir full set For Honda VTR1000F/FIRESTORM 1998-05 NL017
Universal fit Brake Fluid Reservoir full set For Honda CBR1000 2006-2008 NL018
Universal fit Brake Fluid Reservoir full set For Honda CBR1100XX/BLACKBIRD 1997-07 NL019
Universal fit Brake Fluid Reservoir full set For Honda ST1300/ST1300A 2003-2008 NL020
Universal fit Brake Fluid Reservoir full set For Honda VTX1300 2003-2008 NL021
Universal fit Brake Fluid Reservoir full set For Honda X-11 1999-2002 NL022
Universal fit Brake Fluid Reservoir full set For Honda CB600 Hornet 1998-2006 NL023
Universal fit Brake Fluid Reservoir full set For Honda CB900 Hornet 2002-2006 NL024
Universal fit Brake Fluid Reservoir full set For Honda CB1300/ABS 2003-2010 NL025
Universal fit Brake Fluid Reservoir full set For Honda CB600/S 2007-2011 NL026
Universal fit Brake Fluid Reservoir full set For Honda VTR1000 SP-1 2000-2001 NL027
Universal fit Brake Fluid Reservoir full set For Honda VTR1000 SP-2 2002-2006 NL028
Universal fit Brake Fluid Reservoir full set For Honda Magna VF 750C 2002 NL029
Universal fit Brake Fluid Reservoir full set For Honda Deaucille 700 2006-2007 NL030
Universal fit Brake Fluid Reservoir full set For Honda X4 alle NL031
Universal fit Brake Fluid Reservoir full set For Honda CBR1000/Prolink 1978-87 NL032
Universal fit Brake Fluid Reservoir full set For Honda RVF alle NL033



Universal fit Brake Fluid Reservoir full set For Yamaha YZF R6 1999-2004 NL034
Universal fit Brake Fluid Reservoir full set For Yamaha YZF R1 1999-2001 NL035
Universal fit Brake Fluid Reservoir full set For Yamaha YZF R1 2002-2003 NL036
Universal fit Brake Fluid Reservoir full set For Yamaha YZF R6 2005-2010 NL037
Universal fit Brake Fluid Reservoir full set For Yamaha YZF R1 2004-2008 NL038
Universal fit Brake Fluid Reservoir full set For Yamaha YZF R1 2009-2012 NL039
Universal fit Brake Fluid Reservoir full set For Yamaha FZ1 FAZER 2001-2005 NL040
Universal fit Brake Fluid Reservoir full set For Yamaha FZ1 FAZER 2006-2012 NL041
Universal fit Brake Fluid Reservoir full set For Yamaha FZ6 FAZER 2004-2010 NL042
Universal fit Brake Fluid Reservoir full set For Yamaha FZ6R 2009-2011 NL043
Universal fit Brake Fluid Reservoir full set For Yamaha FJR 1300 2003 NL044
Universal fit Brake Fluid Reservoir full set For Yamaha FJR 1300 2004-2012 NL045
Universal fit Brake Fluid Reservoir full set For Yamaha XJR 1300 2004-2009 NL046
Universal fit Brake Fluid Reservoir full set For Yamaha MT-01 2004-2010 NL047
Universal fit Brake Fluid Reservoir full set For Yamaha XJ6 DIVERSION 2004-2012 NL048
Universal fit Brake Fluid Reservoir full set For Yamaha R6S USA VERSION 2006-2009 NL049
Universal fit Brake Fluid Reservoir full set For Yamaha R6S CANADA VERSION 2006 NL050
Universal fit Brake Fluid Reservoir full set For Yamaha R6S CANADA VERSION 2007-09 NL051
Universal fit Brake Fluid Reservoir full set For Yamaha R6S EUROPE VERSION 2006-07 NL052
Universal fit Brake Fluid Reservoir full set For Yamaha V-MAX 2009-2011 NL053
Universal fit Brake Fluid Reservoir full set For Yamaha FZR1000 EXUP 1991 NL054
Universal fit Brake Fluid Reservoir full set For Yamaha FZS1000 2001-2005 NL055
Universal fit Brake Fluid Reservoir full set For Yamaha FZ6-Fazer/S2 2004-2011 NL056
Universal fit Brake Fluid Reservoir full set For Yamaha FJ1200 nurohne ABS alle NL057
Universal fit Brake Fluid Reservoir full set For Yamaha XJR1200 1995-1998 NL058
Universal fit Brake Fluid Reservoir full set For Yamaha XJR1300 1999-2003 NL059
Universal fit Brake Fluid Reservoir full set For Yamaha YZF750R alle NL060
Universal fit Brake Fluid Reservoir full set For Yamaha YZF1000 Thunderrace alle NL061
Universal fit Brake Fluid Reservoir full set For Yamaha V-Max alle NL062



Universal fit Brake Fluid Reservoir full set For Suzuki GSXR600 1997-2003 NL063
Universal fit Brake Fluid Reservoir full set For Suzuki GSXR750 1996-2003 NL064
Universal fit Brake Fluid Reservoir full set For Suzuki GSXR1000 2001-2004 NL065
Universal fit Brake Fluid Reservoir full set For Suzuki GSXR600 2004-2005 NL066
Universal fit Brake Fluid Reservoir full set For Suzuki GSXR750 2004-2005 NL067
Universal fit Brake Fluid Reservoir full set For Suzuki GSXR1000 2005-2006 NL068
Universal fit Brake Fluid Reservoir full set For Suzuki GSXR600 2006-2010 NL069
Universal fit Brake Fluid Reservoir full set For Suzuki GSXR750 2006-2010 NL070
Universal fit Brake Fluid Reservoir full set For Suzuki GSXR1000 2007-2008 NL071
Universal fit Brake Fluid Reservoir full set For Suzuki GSXR1000 2009-2012 NL072
Universal fit Brake Fluid Reservoir full set For Suzuki TL1000S 1997-2001 NL073
Universal fit Brake Fluid Reservoir full set For Suzuki TL1000R 1998-2003 NL074
Universal fit Brake Fluid Reservoir full set For Suzuki SV1000/S 2003-2010 NL075
Universal fit Brake Fluid Reservoir full set For Suzuki HAYABUSA/GSXR1300 1999-2012 NL076
Universal fit Brake Fluid Reservoir full set For Suzuki GSF1250 BANDIT 2007-2012 NL077
Universal fit Brake Fluid Reservoir full set For Suzuki DL1000/V-STROM 2002-2010 NL078
Universal fit Brake Fluid Reservoir full set For Suzuki GSX1400 2001-2007 NL079
Universal fit Brake Fluid Reservoir full set For Suzuki GSF650 BANDIT 2007 NL080
Universal fit Brake Fluid Reservoir full set For Suzuki SV650/S 1999-2010 NL081
Universal fit Brake Fluid Reservoir full set For Suzuki DL650W-STROM 2004-2010 NL082
Universal fit Brake Fluid Reservoir full set For Suzuki 600/750 KATANA 1998-2006 NL083
Universal fit Brake Fluid Reservoir full set For Suzuki GSR600/ABS 2006-2011 NL084
Universal fit Brake Fluid Reservoir full set For Suzuki GSX650F 2008-2012 NL085
Universal fit Brake Fluid Reservoir full set For Suzuki SFV650 GLADIUS 2009-2012 NL086
Universal fit Brake Fluid Reservoir full set For Suzuki HAYABUSA/GSXR1300 2008-10 NL087
Universal fit Brake Fluid Reservoir full set For Suzuki HAYABUSA/GSXR1300 1997-07 NL088
Universal fit Brake Fluid Reservoir full set For Suzuki RGV 250 alle NL089
Universal fit Brake Fluid Reservoir full set For Suzuki RF 600R 1993 NL090
Universal fit Brake Fluid Reservoir full set For Suzuki GSF 600F 1989-1997 NL091
Universal fit Brake Fluid Reservoir full set For Suzuki GSX 650F 1998 NL092
Universal fit Brake Fluid Reservoir full set For Suzuki SFV650 GLADIUS 2009-12 NL093
Universal fit Brake Fluid Reservoir full set For Suzuki GSXR 750R 1989-1991 NL094
Universal fit Brake Fluid Reservoir full set For Suzuki GSXR 750 1990-1991 NL095
Universal fit Brake Fluid Reservoir full set For Suzuki Bandit 650 2007-2010 NL096
Universal fit Brake Fluid Reservoir full set For Suzuki Bandit 1200 2001-2006 NL097
Universal fit Brake Fluid Reservoir full set For Suzuki Bandit 1250/S 2007-2010 NL098
Universal fit Brake Fluid Reservoir full set For Suzuki GSX 1250 2010-2012 NL099
Universal fit Brake Fluid Reservoir full set For Suzuki VL1500 Intruder 1998 NL100
Universal fit Brake Fluid Reservoir full set For Suzuki B-King 08-11 NL101



Universal fit Brake Fluid Reservoir full set For KAWASAKI ZX-6/ZZR600 1990-2004 NL103
Universal fit Brake Fluid Reservoir full set For KAWASAKI ZX6R/ZX636R/ZX6RR 2000-04 NL104
Universal fit Brake Fluid Reservoir full set For KAWASAKI ZX636R/ZX6RR 2005-2006 NL105
Universal fit Brake Fluid Reservoir full set For KAWASAKI ZX6R 2007-2012 NL106
Universal fit Brake Fluid Reservoir full set For KAWASAKI ZX7R/ZX7RR 1989-2003 NL107
Universal fit Brake Fluid Reservoir full set For KAWASAKI ZR750 ZEPHYR 1991-93 NL108
Universal fit Brake Fluid Reservoir full set For KAWASAKI ZX9 1994-1997 NL109
Universal fit Brake Fluid Reservoir full set For KAWASAKI ZX9R 1998-1999 NL110
Universal fit Brake Fluid Reservoir full set For KAWASAKI ZX9R 2000-2003 NL111
Universal fit Brake Fluid Reservoir full set For KAWASAKI ZX10R 2004-2005 NL112
Universal fit Brake Fluid Reservoir full set For KAWASAKI ZX10R 2006-2012 NL113
Universal fit Brake Fluid Reservoir full set For KAWASAKI Z1000 2003-2006 NL114
Universal fit Brake Fluid Reservoir full set For KAWASAKI Z1000 2007-2012 NL115
Universal fit Brake Fluid Reservoir full set For KAWASAKI ZX1100/ZX-11 1990-2001 NL116
Universal fit Brake Fluid Reservoir full set For KAWASAKI ZRX1100/1200 1999-2007 NL117
Universal fit Brake Fluid Reservoir full set For KAWASAKI ZX12R 2000-2005 NL118
Universal fit Brake Fluid Reservoir full set For KAWASAKI ZZR1200 2002-2005 NL119
Universal fit Brake Fluid Reservoir full set For KAWASAKI ZX1000 CONCOURS 1992-2006 NL120
Universal fit Brake Fluid Reservoir full set For KAWASAKI ZX1400/ZX14R/ZZR1400 06-12 NL121
Universal fit Brake Fluid Reservoir full set For KAWASAKI GTR1400/CONCOURS 14 07-12 NL122
Universal fit Brake Fluid Reservoir full set For KAWASAKI ZXR400 all years NL123
Universal fit Brake Fluid Reservoir full set For KAWASAKI GPZ500S/EX500R NINJA 90-09 NL124
Universal fit Brake Fluid Reservoir full set For KAWASAKI NINJA 650R(ER-6f/6n) 06-08 NL125
Universal fit Brake Fluid Reservoir full set For KAWASAKI VERSYS 2006-2008 NL126
Universal fit Brake Fluid Reservoir full set For KAWASAKI Z750S 2006-2008 NL127
Universal fit Brake Fluid Reservoir full set For KAWASAKI Z750 2007-2011 NL128
Universal fit Brake Fluid Reservoir full set For KAWASAKI NINJA 650R 2009-11 NL129
Universal fit Brake Fluid Reservoir full set For KAWASAKI KLE500 1991-2007 NL130
Universal fit Brake Fluid Reservoir full set For KAWASAKI ZZR600 1993-2002 NL131
Universal fit Brake Fluid Reservoir full set For KAWASAKI ZZR600 2005-2009 NL132
Universal fit Brake Fluid Reservoir full set For KAWASAKI ZX6R 1995-1999 NL133
Universal fit Brake Fluid Reservoir full set For KAWASAKI ER-6n 2009-2011 NL134
Universal fit Brake Fluid Reservoir full set For KAWASAKI Versys 2009-2011 NL135
Universal fit Brake Fluid Reservoir full set For KAWASAKI Zephyr 750 1991-97 NL136
Universal fit Brake Fluid Reservoir full set For KAWASAKI ZR-7/S 1999-2003 NL137
Universal fit Brake Fluid Reservoir full set For KAWASAKI ZXR750 1989-1995 NL138
Universal fit Brake Fluid Reservoir full set For KAWASAKI ZX7R/ZX7RR 1996-2003 NL139
Universal fit Brake Fluid Reservoir full set For KAWASAKI GPZ900R 1990-1993 NL140
Universal fit Brake Fluid Reservoir full set For KAWASAKI ZX10 1988-1990 NL141
Universal fit Brake Fluid Reservoir full set For KAWASAKI KLV1000 alle NL142
Universal fit Brake Fluid Reservoir full set For KAWASAKI GTR1000 1992-2006 NL143
Universal fit Brake Fluid Reservoir full set For KAWASAKI GPZ1100/ABS 1995-1998 NL144
Universal fit Brake Fluid Reservoir full set For KAWASAKI Zephyr 1100 alle NL145
Universal fit Brake Fluid Reservoir full set For KAWASAKI ZZR1100 alle NL146
Universal fit Brake Fluid Reservoir full set For KAWASAKI ZZR1100 1990-1992 NL147
Universal fit Brake Fluid Reservoir full set For KAWASAKI ZZR1100 1993-2001 NL148
Universal fit Brake Fluid Reservoir full set For KAWASAKI VN1500 Mean Streak 2002-03 NL149
Universal fit Brake Fluid Reservoir full set For KAWASAKI VN1600 Mean Streak 2004-06 NL150
Universal fit Brake Fluid Reservoir full set For KAWASAKI VN1500 Classic+Tourer 98-03 NL151
Universal fit Brake Fluid Reservoir full set For KAWASAKI VN1500 Classic+Tourer 03-05 NL152
Universal fit Brake Fluid Reservoir full set For KAWASAKI ER-5 2004-2005 NL153



Universal fit Brake Fluid Reservoir full set For Ducati 1198/S 2009-2011 NL154
Universal fit Brake Fluid Reservoir full set For Ducati STREETF I GHTER 2009-2012 NL155
Universal fit Brake Fluid Reservoir full set For Ducati 1098/S/Tricolor 2007-08 NL156
Universal fit Brake Fluid Reservoir full set For Ducati 848 2007-2012 NL157
Universal fit Brake Fluid Reservoir full set For Ducati M1100/S/MONSTER 2009-2012 NL158
Universal fit Brake Fluid Reservoir full set For Ducati 999/S/R 2003-2006 NL159
Universal fit Brake Fluid Reservoir full set For Ducati 749/S/R 2003-2006 NL160
Universal fit Brake Fluid Reservoir full set For Ducati S4RS 2006-2008 NL161
Universal fit Brake Fluid Reservoir full set For Ducati Monster 1100S/ABS 09-10 NL162
Universal fit Brake Fluid Reservoir full set For Ducati Multistrada 1200/S/ABS 2010 NL163
Universal fit Brake Fluid Reservoir full set For Ducati Hypermotard 1100 /S** 07-10 NL164
Universal fit Brake Fluid Reservoir full set For Ducati MS4/MS4R 2001-2006 NL165
Universal fit Brake Fluid Reservoir full set For Ducati M900/M1000 2000-2005 NL166
Universal fit Brake Fluid Reservoir full set For Ducati 900SS/1000SS 1998-2006 NL167
Universal fit Brake Fluid Reservoir full set For Ducati 996/998/B/S/R 1999-2003 NL168
Universal fit Brake Fluid Reservoir full set For Ducati 748/750SS 1999-2002 NL169
Universal fit Brake Fluid Reservoir full set For Ducati MTS1000SDS/DS 2004-2006 NL170
Universal fit Brake Fluid Reservoir full set For Ducati MTS1100/S 2007-2009 NL171
Universal fit Brake Fluid Reservoir full set For Ducati ST4/S/ABS 2004-2006 NL172
Universal fit Brake Fluid Reservoir full set For Ducati ST3/S/ABS 2003-2007 NL173
Universal fit Brake Fluid Reservoir full set For Ducati SPORT 1000 2006-2009 NL174
Universal fit Brake Fluid Reservoir full set For Ducati GT 1000 2006-2010 NL175
Universal fit Brake Fluid Reservoir full set For Ducati PAUL SMART LE 2006 NL176
Universal fit Brake Fluid Reservoir full set For Ducati S2R 1000 2006-2008 NL177
Universal fit Brake Fluid Reservoir full set For Ducati 400 MONSTER 2004-2007 NL178
Universal fit Brake Fluid Reservoir full set For Ducati 620 MONSTER/620 MTS 03-06 NL179
Universal fit Brake Fluid Reservoir full set For Ducati 695 MONSTER 2007-2008 NL180
Universal fit Brake Fluid Reservoir full set For Ducati 696 MONSTER 2009-2012 NL181
Universal fit Brake Fluid Reservoir full set For Ducati MONSTER S2R 800 2005-07 NL182
Universal fit Brake Fluid Reservoir full set For Ducati 748 UP TO 1998 NL183
Universal fit Brake Fluid Reservoir full set For Ducati 916/916 SPS UP TO 1998 NL184
Universal fit Brake Fluid Reservoir full set For Ducati 900SS 1991-1997 NL185
Universal fit Brake Fluid Reservoir full set For Ducati MONSTER M400 1999-2003 NL186
Universal fit Brake Fluid Reservoir full set For Ducati MONSET M600 1994-2001 NL187
Universal fit Brake Fluid Reservoir full set For Ducati MONSTER M620 2002 NL188
Universal fit Brake Fluid Reservoir full set For Ducati MONSTER M750/M750IE 94-02 NL189
Universal fit Brake Fluid Reservoir full set For Ducati MONSTER M900 1994-1999 NL190
Universal fit Brake Fluid Reservoir full set For Ducati ST2 1998-2003 NL191
Universal fit Brake Fluid Reservoir full set For Ducati ST4/S/ABS 1999-2003 NL192



Universal fit Brake Fluid Reservoir full set For APRILIA RSV MILLE/R/Factory 04-08 NL193
Universal fit Brake Fluid Reservoir full set For APRILIA RSV4/RSV4 FACTORY 09-11 NL194
Universal fit Brake Fluid Reservoir full set For APRILIA Caponord/ETV1000 2002-07 NL195
Universal fit Brake Fluid Reservoir full set For APRILIA RST1000 Futura 2001-04 NL196
Universal fit Brake Fluid Reservoir full set For APRILIA RSV MILLE/R 1999-2003 NL197
Universal fit Brake Fluid Reservoir full set For APRILIA TUONO/R 2003-2009 NL198
Universal fit Brake Fluid Reservoir full set For APRILIA FALCO/SL1000 2000-04 NL199



Universal fit Brake Fluid Reservoir full set For TRIUMPH Speed Triple 1997-2003 NL200
Universal fit Brake Fluid Reservoir full set For TRIUMPH Speed Triple Axialpumpe 04-08 NL201
Universal fit Brake Fluid Reservoir full set For TRIUMPH Speed Triple Radialpumpe 08-10 NL202
Universal fit Brake Fluid Reservoir full set For TRIUMPH Street Triple 675 2007-11 NL203
Universal fit Brake Fluid Reservoir full set For TRIUMPH Street Triple 675/R 08-11 NL204
Universal fit Brake Fluid Reservoir full set For TRIUMPH Speed Four 2003-2004 NL205
Universal fit Brake Fluid Reservoir full set For TRIUMPH Speed Four 2005-2006 NL206
Universal fit Brake Fluid Reservoir full set For TRIUMPH Daytona 600/650 2004-05 NL207
Universal fit Brake Fluid Reservoir full set For TRIUMPH Daytona 675 2006-11 NL208
Universal fit Brake Fluid Reservoir full set For TRIUMPH Daytona 955i 1997-2003 NL209
Universal fit Brake Fluid Reservoir full set For TRIUMPH Daytona 955i 2004-06 NL210
Universal fit Brake Fluid Reservoir full set For TRIUMPH Sprint ST 1997-2003 NL211
Universal fit Brake Fluid Reservoir full set For TRIUMPH Sprint ST 2004 NL212
Universal fit Brake Fluid Reservoir full set For TRIUMPH Sprint ST/ABS 2005-10 NL213
Universal fit Brake Fluid Reservoir full set For TRIUMPH Sprint GT 2010-2012 NL214
Universal fit Brake Fluid Reservoir full set For TRIUMPH Sprint RS 1999-2003 NL215
Universal fit Brake Fluid Reservoir full set For TRIUMPH Sprint RS 2004 NL216
Universal fit Brake Fluid Reservoir full set For TRIUMPH TT 600 2000-2003 NL217
Universal fit Brake Fluid Reservoir full set For TRIUMPH Thruxton 2004-2008 NL218



Universal fit Brake Fluid Reservoir full set For BMW K1200S 2004-2008 NL219
Universal fit Brake Fluid Reservoir full set For BMW K1200R 2005-2008 NL220
Universal fit Brake Fluid Reservoir full set For BMW K1200R Sport 2006-2008 NL221
Universal fit Brake Fluid Reservoir full set For BMW R1200R 2006-2011 NL222
Universal fit Brake Fluid Reservoir full set For BMW R1200S 2006-2008 NL223
Universal fit Brake Fluid Reservoir full set For BMW R1200ST 2005-2008 NL224
Universal fit Brake Fluid Reservoir full set For BMW R1200GS 2004-2011 NL225
Universal fit Brake Fluid Reservoir full set For BMW R1200GS ADVENTURE 2006-11 NL226
Universal fit Brake Fluid Reservoir full set For BMW K1200 GT 2007-2008 NL227
Universal fit Brake Fluid Reservoir full set For BMW R1200RT 2010-2011 NL228
Universal fit Brake Fluid Reservoir full set For BMW K1300S/R/GT 2009-2011 NL229
Universal fit Brake Fluid Reservoir full set For BMW F800S 2006-2011 NL230
Universal fit Brake Fluid Reservoir full set For BMW F800ST 2006-2011 NL231
Universal fit Brake Fluid Reservoir full set For BMW F800GS 2008-2011 NL232
Universal fit Brake Fluid Reservoir full set For BMW F650GS 2008-2011 NL233
Universal fit Brake Fluid Reservoir full set For BMW F800R 2009-2011 NL234
Universal fit Brake Fluid Reservoir full set For BMW S1000RR 2010-2011 NL247



Universal fit Brake Fluid Reservoir full set For HYOSUNG GT250R 2006-2008 NL235
Universal fit Brake Fluid Reservoir full set For HYOSUNG GT650R 2006-2008 NL236



Universal fit Brake Fluid Reservoir full set For Buell M2 Cyclone 1997-2002 NL237
Universal fit Brake Fluid Reservoir full set For Buell XB12 all models 08 only 04-08 NL238
Universal fit Brake Fluid Reservoir full set For Buell X89 all models 2003-09 NL239
Universal fit Brake Fluid Reservoir full set For Buell Ulysses XB12XT 2009-10 NL240
Universal fit Brake Fluid Reservoir full set For Buell Ulysses XB12X 2009 NL241
Universal fit Brake Fluid Reservoir full set For Buell XB12Ss.Scg(8-Kolben) 09-10 NL242
Universal fit Brake Fluid Reservoir full set For Buell S1 97-98 M2 97-02 X1 98-02 NL243
Universal fit Brake Fluid Reservoir full set For Buell 1125R/CR 2008-2009 NL244
Universal fit Brake Fluid Reservoir full set For Buell XB12Sx(8-Kolben) 2010 NL245
Universal fit Brake Fluid Reservoir full set For Buell XB12R 2009 NL246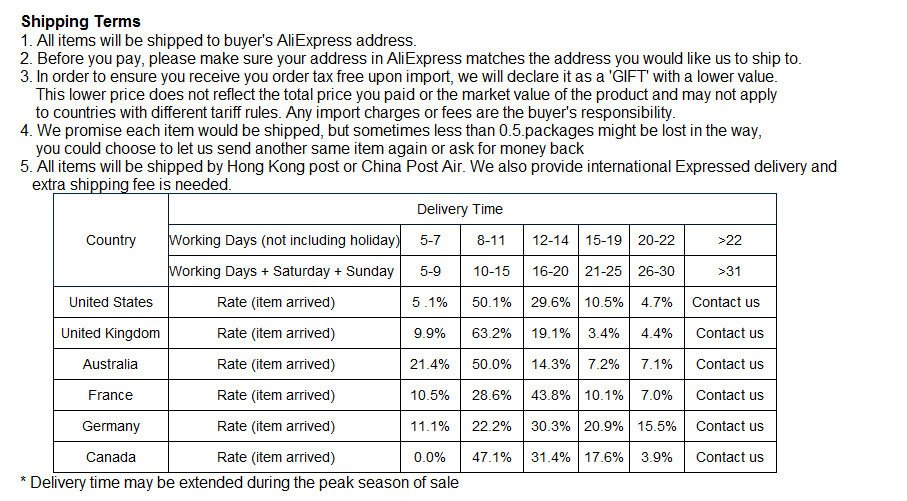 *Because of shipping and customs reasons ,delivery to the Brazil will have delayed,may need to 30 days or more,please understand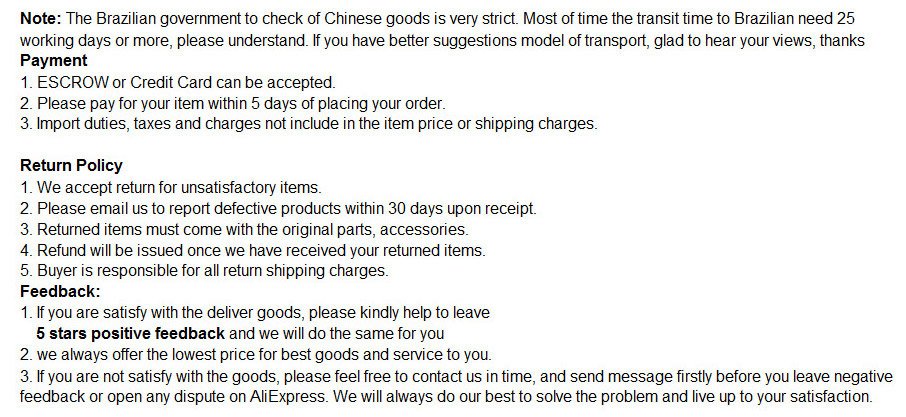 Packaging Details
Unit Type:

piece
Package Weight:

0.180kg (0.40lb.)
Package Size:

10cm x 10cm x 10cm (3.94in x 3.94in x 3.94in)
Packaging Details
Unit Type:

piece
Package Weight:

0.180kg (0.40lb.)
Package Size:

10cm x 10cm x 10cm (3.94in x 3.94in x 3.94in)
Payment
Our Buyer Protection ONLY protects Payment Methods on AliExpress as below:
Bank Transfer
QIWI
webmoney
Report item
More aluminum - plastic composite p Products
From This Seller
From Other Seller