Location

Guangdong China (Mainland)
Contact Seller
tungsten Rings /Bracelets /Necklace

Welcome to our store. We are a small profit of small business, We need to make clear about the free shipping goods.
Our store Min.order is $10 (mix order)
Note:
Min. Order is 10 USD! Can Mixed Order.
If your order is less than $10, please don't buy.Otherwise we will lose money.
Thank you for understanding.
Mixed orders:
The minimum order is 10 US dollars,Support single mixed orders(One piece for each type is available)
Thank you so much! Have a good time.
The shop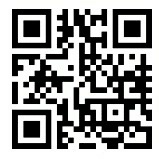 we chat subscription number: luckystore7
Join with us, friends pls.
Dear friends,Open this store have been few months, know our customer know we have not online often,but if friends have some questions,we'll answered for you ASAP,Thanks to accompany and support .
About recently our store's grade changed so low, We feel so regert ,Part of the reason is because logsitics not in time, Maybe you do not know we check with logistic company frequently,The answer is Christmas is approaching, cargo aircraft in the queue Or in transit,This time the order mailed out, our customers have been looking forward to receive the goods and disappointed, So we fell so pity.Of course not this reason only,we think that you may be interested in a one-stop solution, have some edge goods, so delay the shipping time...
This year, Our store Still provide the best products and service to friends, thank you for your support and encouragement.
Best wishes for you.