Dear Friend
I am a Christian, we are a family of faith in Jesus. We are very serious about every customer and every thing. Please rest assured to buy our products. If you have any procurement needs, I am willing to help you purchase any product you need. Support wholesale purchases.
Beginning from today.


If the order > $6, you can get a gift.




If the order > $10, you can get a 18k gold plated jewelry.
New Pearl Bracelets-Weekly update
Collection VIP shop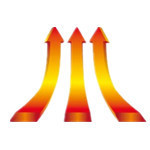 Thank you
E-mail : 13405768453@163.com
Online Time Monday to Saturday
Beijing Time 8:30 --- 22:30
New York Time 19:30 --- 9:30
London Time 0:30 --- 14:30
Moscow Time 3:30 --- 17:30
Brasilia Time 21:30 --- 11:30