China peasant paintings maximum store welcome you
Our shop is a Chinese peasant paintings biggest shop
China Xi'an, is a famous historical and cultural city. Huxian is a city of Xi'an, suburban.
We Huxian in China, Xi'an. Geographically Historically, Hu County in the Zhou dynasty in Chinese history, Qin, Han, Tang, is a tourist destination. Traditional forms of folk art, is always very popular.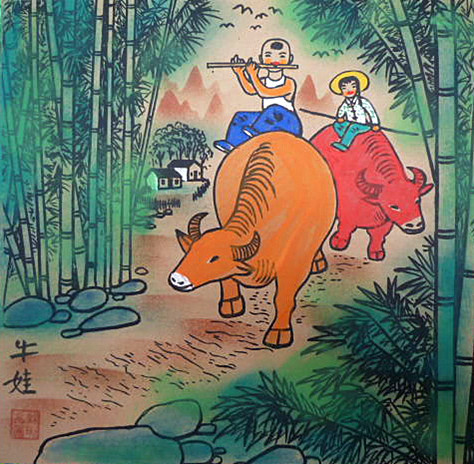 China Hu County Peasant paintings, is a folk art style, rich flavor of life, world-renowned. China Huxian peasant paintings, the exhibition in more than 30 countries such as the United States • United Kingdom • Germany • France • Australia • Japan. Chinese peasant paintings sold in the world. China Huxian County, blooming gardens in the world of art.
China Huxian peasant paintings, happiness, good luck, folk customs, farm life, rural scenery, idyllic. Rich flavor of life.
Chinese peasant paintings, Huxian strength maximum • China farmers, the largest gallery shop
Painting works, artists are most famous, has introduced new • show of Chinese culture
Our store sells Chinese folk peasant paintings, is a first-class painter of peasants Chinese. Draw more than 1000 varieties of different specifications, painting size 25x25cm and 52x38cm. We are adhering to the "customer first, for your service" business philosophy, adhere to honesty, credibility, honest, friendly and cooperative principle, provides the high quality service for friends from all over the world, welcome customers to visit us.

Our store: Tel: +86-29-84836716 Mobile phone: +86 18192313218
QQ: 1120080165 E-mail: sxhx55@163.com Contact: Mr. Liu
The store: Chinese Huxian peasant painting Grand View Garden
address: Huxian Station Road China Xi'an City