Dear Customers,
The summer is coming, you have any plan for your wall decorations?
we have some new selections arrived in high quality.
Hope you like them.
Promotion: Buy 135USD,reduce 5 USD; buy 270USD, reduce 10USD ; buy 405 0USD,reduce 15USD.
Free coupon, 10USD,20USD,50USD for repeated customers.
2pieces,5% off; 10 pieces,10% off;
more pieces, inquiry us for more discount.
Discounts can accumulate.
Yours Sincerely,Fontaine Art Team
_________________________________
Salsa writes you : Don't let TV and games fill fully ur life, spend some time with family and friends, also ,the art and literature, you will find more things valuable and lovely.We are doing handmade oil paintings and hope you can find interesting art for ur wall.We do the quality,you do the design, let's decorate life together.
Painting Process
What we sell is 100% handmade,we need around one week to paint and another 2-3 days for drying.
But what you wait is a real handmade beautiful painting~~~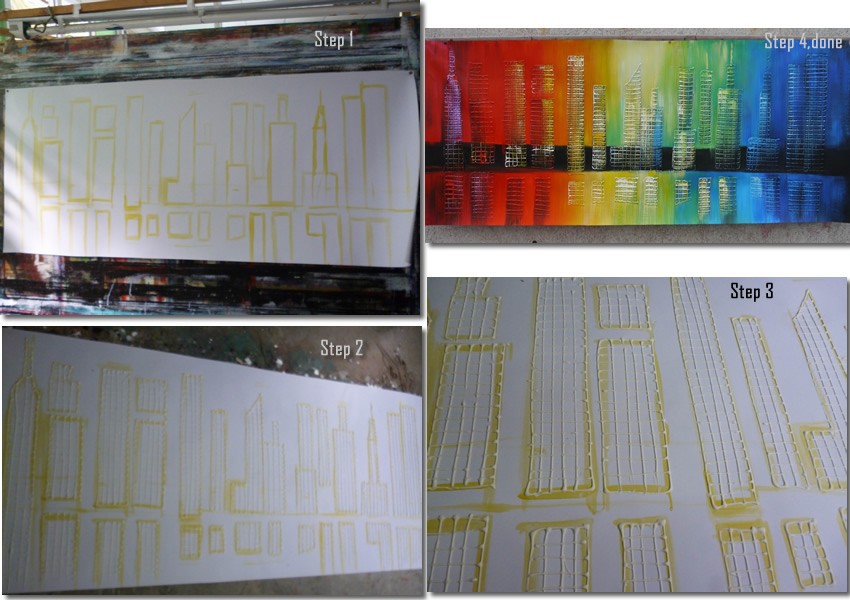 Palette Knife painting process: