Location

Fujian Hong Kong
Contact Seller
Dear Customers,
As the summer is leaving, we have our final promotion during August.that's the largest promotion during 2014.When you miss it, can wait December ( 10% off during whole December,but no other discount ).
During Whole August,buy 135USD,reduce 10 USD; buy 270USD, reduce 20USD ,and etc.Discounts can accumulate.
Also we have another 10 USD coupon,which can be applied for any order above 200USD.
What's More ,On August 19th, all products are with 10% off.
You can enjoy above 3 discount at the same time.
Happy every day!
Fontaine Art Team
Salsa writes you : Don't let holiday and games fill fully ur life, spend some time with family and friends, also ,the art and literature, you will find more things valuable and lovely.We are doing handmade oil paintings and hope you can find interesting art for ur wall.We do the quality,you do the design, let's decorate life together.
Painting Process
What we sell is 100% handmade,we need around one week to paint and another 2-3 days for drying.
But what you wait is a real handmade beautiful painting~~~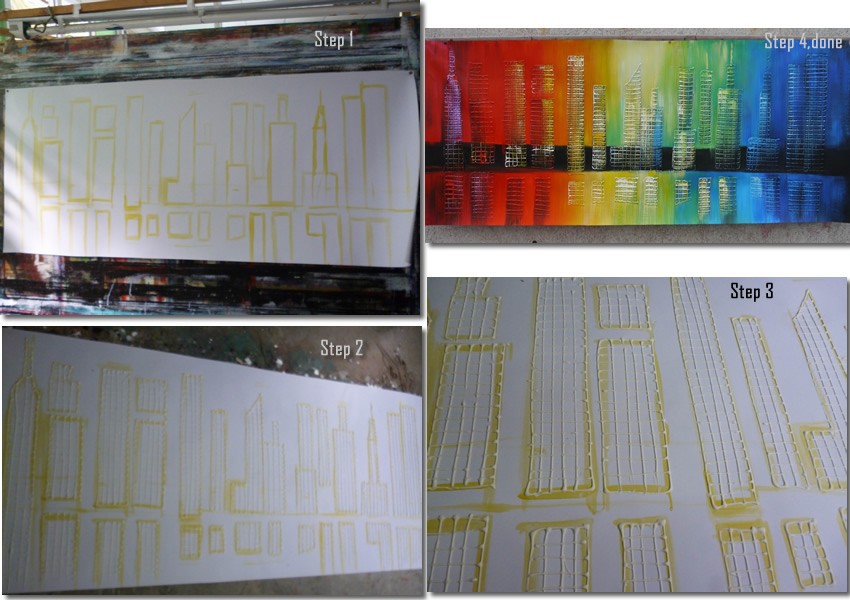 Palette Knife painting process: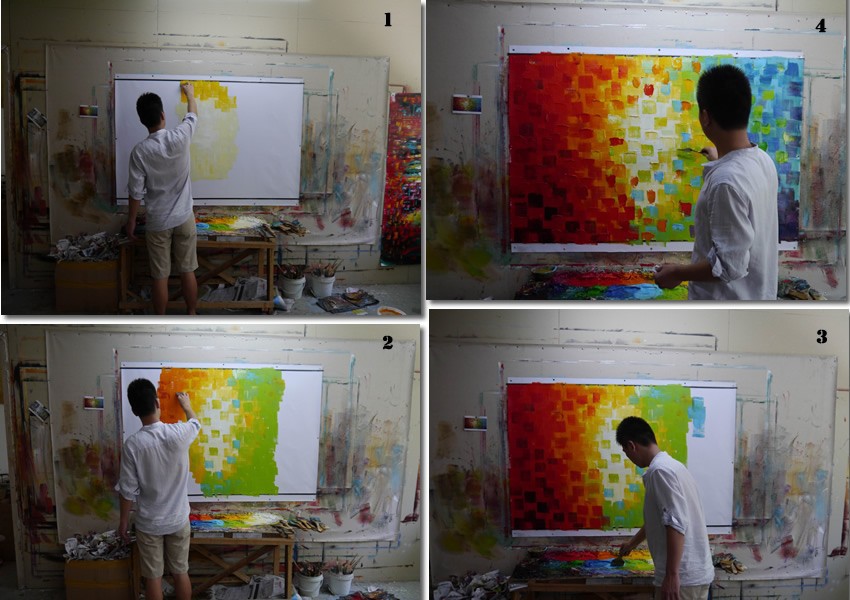 Oftenly ordered
Modern Abstract Horse canvas painting,can be with large customized sizes.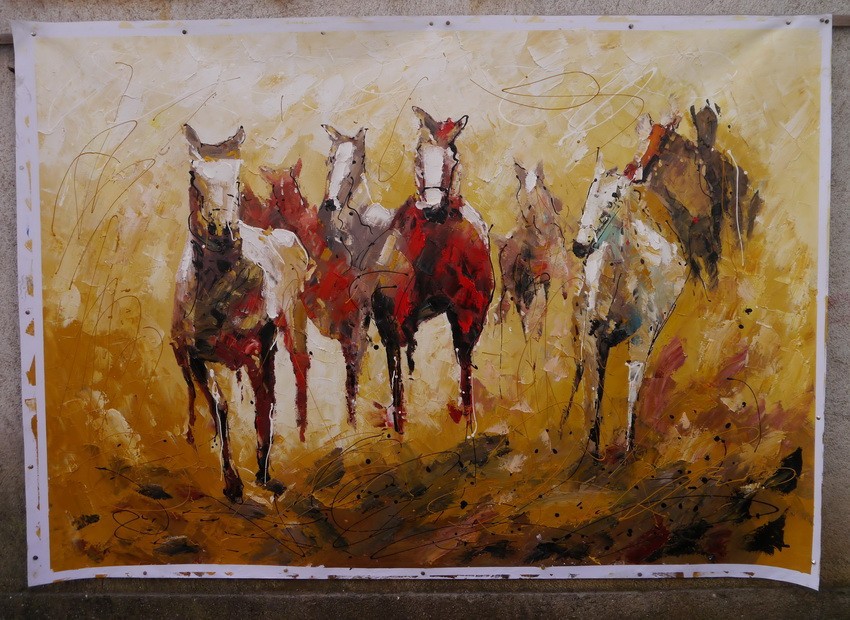 Modern Abstract oil painting, oftenly ordered size is 80x150cm,110USD,worldwide,freeshipping.
Modern abstract spray beautiful tree,in stock ,handmade oils on canvas,size 100x100cm,.
100USD/per piece,wordlwide freeshipping.