NOTICE:
1. When you choose the Free Shipping(China Post Air Mail),
that means we will send you via HongKong Post, Singapore Post,
Sweden Post or other modes of transport. We will not use the China Post Air Mail.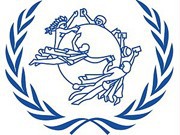 2. Recently there is something wrong with the Post Air Mail, including the Singapore Post, HongKong Post and China Post can not send battery to overseas.
So if the description shows that there is battery with the item, we will send to the buyers without the battery.