Shop Announcement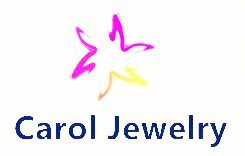 Introduce the = = = = = = manufacturer
Carol Jewelry Co.,Ltd specializing in the production of crystal ornaments, alloy jewelry, the south Korean star decoration, high-grade fashion accessories.
Was founded in 2005, after more than seven years of several technical workers from the initial alloy jewelry processing small to nearly 60 employees in the factory today.Beginning, mainly for the processing of semi-finished products and finished products in yiwu international trade city, 06 year in the second half of the cooperation with foreign trade companies processing production in South Korea adorn article, 07 year large-scale independent production of Korean stars ornaments and online selling crystal act the role ofing is tasted, development so far has nearly three thousand kinds, every week to keep dozens of new samples.
VIP
Click " Add to Store List '
To be our VIP
Enjoy more discount price!
Work Time
Beijing AM 9:00 - PM 20:00 sometimes we maybe busy, but we will try to answer ASAP
Dear,
Please add to collect our shop, you in our store shopping with $200 can apply to join the VIP club.Will enjoy the biggest discount , an additional this will depend on the level with your members, thank you
In addition, in our store shopping, no matter whether you is our store member, in our store shopping, a full above $50 will have an extra gift , it will be sent to you with you need products, thank you, I wish you a happy shopping
QR CODE