$6.99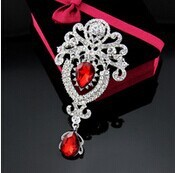 Dear customers:
Now it is the most busy season for Post Office.
We will send your parcel as soon as possible,
but the shipping speed may be delay later.
Please wait more time. Hope you can understand.
Thank you very much !
Dear,
If you have a large order or any request
Please contract with us or send message to:
chinachenhui6a@163.com
We will reply within 24 hours.
Thank you very much !
Working Time
From Monday to Saturday
Beijing Time 8:00 --- 17:30
New York Time 19:00 --- 4:30
London Time 0:00 --- 9:30
Paris Time 1:00--- 10:30
Moscow Time 3:00 --- 12:30
Brasilia Time 22:00--- 7:30