What is DroidBOX?
A DroidBOX device will revolutionise the way you watch television, giving you access to unlimited video content. Whether you're looking for freely available live Football, want to watch a specific episode of your favourite American TV Series, or want to catch up on your favourite TV dramas from UK, USA, Hong Kong, China, Japan, India or Europe. DroidBOX devices allows you to stream it whenever you want.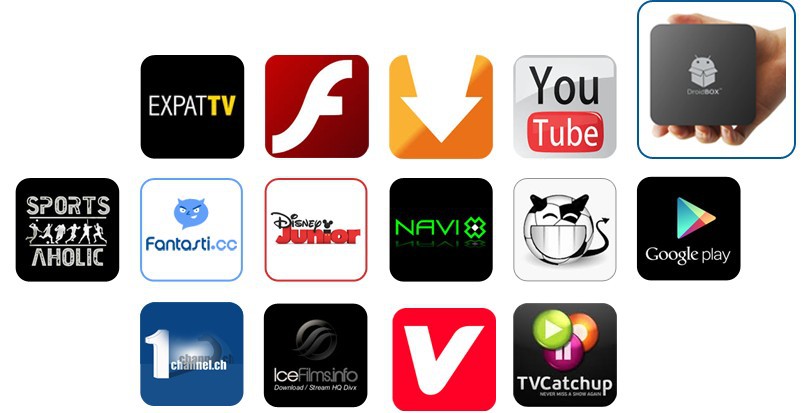 WHY BUY AN ANDROID DEVICE FROM US?
1) Our reputation means a great deal!
2) When you purchase from us, you will find full support available. Our warranties last a year, our forum and staff are always there for you.3) Your software will have updates available regularly, ensuring the latest advances in this field can be taken advantage of.4) We hand pick the best applications and XBMC add-ons for your device. If an online stream is available somewhere, we aim to bring it your TV.5) Within two weeks, if you find the device does not match your needs, you can return everything for a full refund.