Twilight/Bella/Vampire/Harry Potter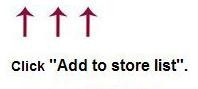 All items support free shipping
Follow us on facebook
www.facebook.com/ifso403329
wt brand is belong to IFSO Technology Co.,Ltd., tape are made in China. Now over 400 patterns are avaialble,
some customers always told me our price are very high, but cheap price and bad quality is not our looking for, just compare our pattenrs with other suppliers, our tape always more colorful and good printing. Although there is $0.1-$0.3 gap between other suppliers on price, but please note that our price is suitable for 400 patterns or more, and free shipping. We have many regular buyers, they are very satisfied with our tape and service, I hope you'll be next one!
Because we are wholesaler, minimum order quantity is 100 rolls, ecah patterns are 3 rolls from now on.
---------IFSO Miffy
Pocket IFSO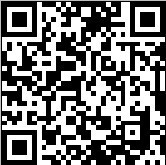 mt Attention Please!!
mt tape in our store are authentic made in Japan. Price maybe a little high, but good printing and fashion patterns are its special style. There are barcode on the back of tape, to verify its true or fake. Many suppliers sell it in a unreasonable price, here I must say all mt sell in price below $3.00, all are made in China, not Japan, printing is not good.
We support to refund payment when buyer receive tape confirm its fake(or not made in Japan). Will return amount with twice as items price.
--------IFSO Director
Contact Us
Pre-sale: Miffy Ho
E-mail: eflinho@hotmail.com
Skype: miffyho1
After-sale: Jason Chan
E-mail: ifso403329@gmail.com
Skype: jason2595291