Twilight/Bella/Vampire Diary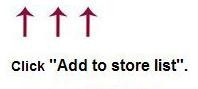 All items support free shipping
Washi tape
What is the Washi tape?
Washi is a style of Japanese paper tape that started in Japan but manufacturing has now spread throughout the world. Washi tape is commonly made using fibers from the bark of the gampi tree, the mitsumata shrub (Edgeworthia papyrifera), or the paper mulberry, but it's most commonly made using bamboo, hemp, rice, and wheat. Washi comes from wa meaning Japanese and shi meaning paper, and the term is used to describe paper made in the traditional manner, regardless of where it's manufactured.
When it comes to washi tape being eco friendly we consider the alternatives...which is duct (duck) tape. Duct tape's contents, and process for manufacturing, are extremely more harmful to the environment, does not biodegrade (although we have noticed a new duct tape on the market that claims to biodegrade within 15 years and yet another that is using soy oil for adhesive), cannot be reused and tends to leave a rather sticky mess when removed. Washi tape is reusable, biodegradable, tree free and made out of highly renewable resources. The adhesive can be silicon, rubber or acrylic depending on the brand.
Just like masking tape it does come off...unlike duct tape it does not leave a sticky mess. The coming off obviously depends on what you stick it on...if it's paper you're going to have to go really slow...if it's glass it will come off just fine. Obviously everything breaks down over time and...just like regular masking tape...the longer you leave it on the harder it is to get off...
wt brand is belong to IFSO Technology Co.,Ltd., tape are made in China. Now over 400 patterns are avaialble,
some customers always told me our price are very high, but cheap price and bad quality is not our looking for, just compare our pattenrs with other suppliers, our tape always more colorful and good printing. Although there is $0.1-$0.3 gap between other suppliers on price, but please note that our price is suitable for 400 patterns or more, and free shipping. We have many regular buyers, they are very satisfied with our tape and service, I hope you'll be next one!
Because we are wholesaler, minimum order quantity is 100 rolls, ecah patterns are 3 rolls from now on.
---------IFSO Miffy
Pocket IFSO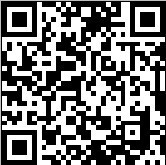 mt Attention Please!!
mt tape in our store are authentic made in Japan. Price maybe a little high, but good printing and fashion patterns are its special style. There are barcode on the back of tape, to verify its true or fake. Many suppliers sell it in a unreasonable price, here I must say all mt sell in price below $3.00, all are made in China, not Japan, printing is not good.
We support to refund payment when buyer receive tape confirm its fake(or not made in Japan). Will return amount with twice as items price.
--------IFSO Director
Contact Us
Pre-sale: Miffy Ho
E-mail: eflinho@hotmail.com
Skype: miffyho1
After-sale: Jason Chan
E-mail: ifso403329@gmail.com
Skype: jason2595291