Company profile
Originating in Hong Kong in 2005, YIXU Industrial CO., Ltd established its own manufacturing venue in Shenzhen of China in 2009, and now has rapidly expanded to become one of the leaders in Android soundpad, Android All-in-one PC 14inch, 15.6inch, 18.5inch, 21.5 inch, 24 inch, 27 inch and 32 inch, Android TV box, digital frame/kiosks. YIXU Industrial CO., Ltd focus on providing consumers with innovation and ingenuity product, for more product information please refer to the part of product.
Our R&D team live and breathe their core values: Innovation, Quality, Value, and Style. We currently employ approximately 20 R&D professional engineers in Beijing and invested USD180, 000 in R&D to ensure that we respond and stay well ahead of market demands. Our top-notch R&D, teamed up with our highly efficient customer-oriented sales forces, has created a formidable system for bringing out new products rapidly. For more company background information, please refer to the part of about us. Brand: distributing for domestic market Palsonic, private brand is Alljoy.
Official website: http://www.yixu-elec.com.cn/en/

Contact Information
CTC: Caroline Wang
Email: caroline@yixu-elec.com.cn
Cell:+86-15813844286
Tel: +86-

755-2601 2357


Fax: +86-755-2997 1380
Factory address: building A1, Yinfeng industrial Park, NanChang Street, Hangcheng Road, GuSu of Xixiang, Baoan district, Shenzhen, China.Zip code: 518126
Home Automation Expert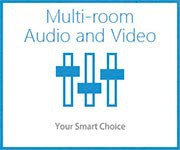 YIXU Industrial CO., LTD-Your home automation expert, here you can find everything you need for you Home Automation.
What is Home Automation
Home Automation could be as simple as installing a programmable thermostat or occupancy sensor, or as sophisticated as setting up a network to enable centralized control of your entire home. The aim is to simplify your life and help you live comfortably by automating everyday tasks and giving you remote access to your home when you're away. For details, please refer to:
http://www.yixu-elec.com.cn/en/index.aspx?lanmuid=72&sublanmuid=634&id=482
After Sales Services
Warranty polity
All of our items will carry one year warranty, below are the detail policy.
Under the duration of the warranty
Hardware:
We we repair the goods for free or send the spare parts and demo video for customer fix the falty goods.
Software
If the faulty units are because of the software, we will provide customers software files and instruction for software update.
Circumstances not compatible with our warranty policy
Product damaged by customer because wrong operation or not follow the user manual.
Product damaged in commercial user
Customers try to fix the faulty unit themselves to tear down the unit