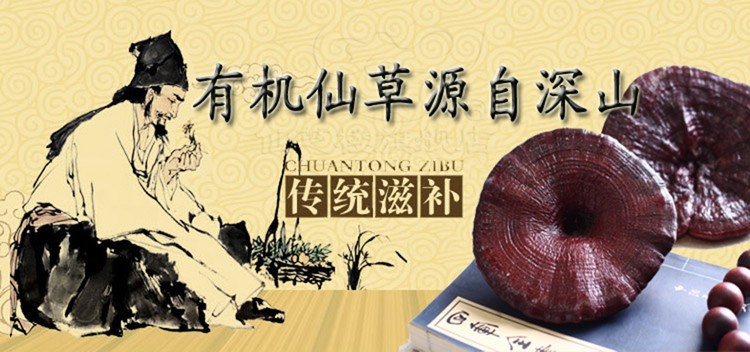 A, ganoderma lucidum can make to help the body's ability to absorb blood oxygen increased 1.5 times, so it can promote the metabolism of human body and has anti-aging effect.
Through ascending human hematopoietic capability, improve the level of WBC indicators, become resistant to tumor, prevent cancer, and assist the best drug for the treatment of cancer.
2, protect liver detoxification
Ganoderma lucidum can help the liver metabolism of drugs and poisons, for hepatitis patients has a definite therapeutic effect. Treatment of various chronic hepatitis, liver cirrhosis, liver dysfunction has a very good role.
3, protect the cardiovascular system
Ganoderma lucidum can effectively expand the coronary artery, increase coronary blood flow, improve the myocardial microcirculation, increase myocardial oxygen and energy supply, in preventing stroke has good control effect.
4, hairdressing and anti-aging
Ganoderma lucidum can promote the serum and liver and bone marrow of nucleic acid and protein biosynthesis, thus effectively antiviral anti aging. Ganoderma lucidum polysaccharide can remove the body of free radicals, to prevent free radical damage to human body, prevent the kind of lipid peroxidation, protection of the cell, the cell senescence.
Ganoderma lucidum for central nervous system has strong regulatory role, as a tranquilizer and sedative, is the best tonic for neurasthenia and insomnia patients.
6, the treatment of diabetes patients
Taking ganoderma lucidum can replace the insulin inhibition of fatty acid release, can improve blood sugar, urine sugar and other symptoms. Water-soluble polysaccharide of ganoderma lucidum, can reduce the incidence rate of the non insulin-dependent diabetes mellitus.
B, caterpillar fungus is precious Chinese tonic medicine, with Yin and Yang and complementary role. Lung and benefiting kidney, can enhance immunity, improve weak physique, more energy. Can resist fatigue, enhance physical fitness, strengthen sexual function. Used in the treatment of kidney disease lumbago, impotence spermatorrhea patients.