Drop Shiping : We offers dropship to yours' registered customers at no extra charge. This service allows you to create a specialized online store and stock it with a vast range of products.
Wholesale : If you are a handbags business distributor/dealer and would like to sell related supplies to your market, please let us know. We offer our distributors at tremendous discounts according to the order amount .
If you have any idea about cooperation , please contact with us first .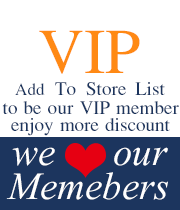 Working Time:
From Monday to Saturday
Beijing Time 8:30 --- 17:30
New York Time 17:30 --- 4:30
London Time 0:30 --- 9:30
Moscow Time 3:30 --- 12:30
Brasilia Time 21:30 --- 6:30
More questions, click here please
"Help Center "