Today's Fashion View
After a decadent sloppy of rocking style, Saint Laurent shifts its attention to the 60's modern style.In March Paris Fashion shows the 2014 brand autumn and winter women clothing. All models end the show by wearing cloaks and winning big applauses. One of the outstanding focus is the plaid check cloak.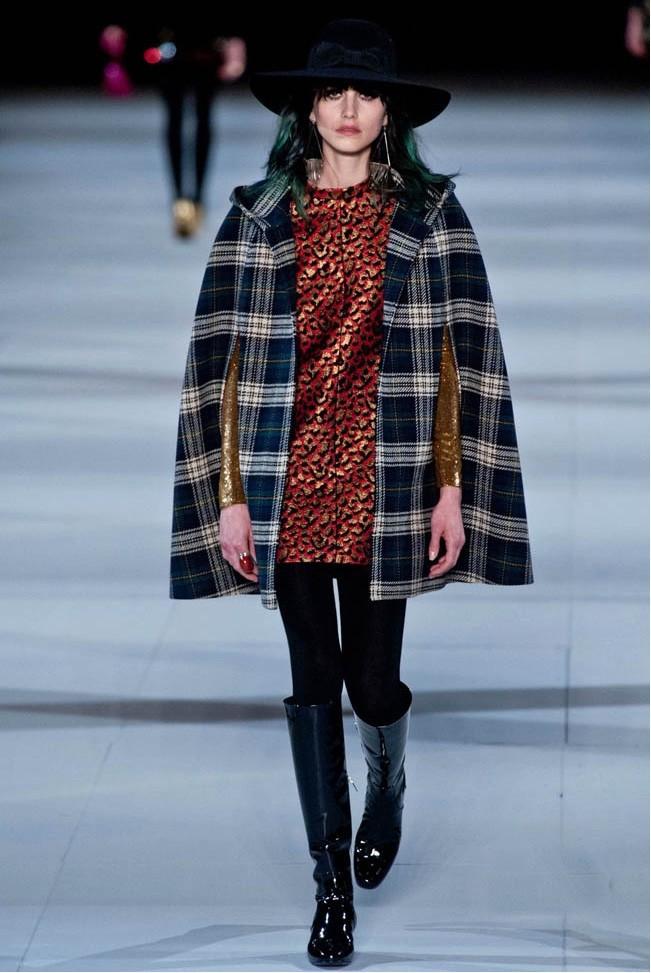 Seller's word
Dear Customers,
Welcome to our store!
Today's special offer is the Japanese Design and good quality sweater coat. It is all matching in this season. It is not that kind of lycras or sun protection blouses but thick and keep you warm and fashion type. This is a loosing price for promotion for sure!
Every week our store will introduce a special offer after counting your favorite. Therefore, if you love our items, please do put it into your favorite. We will select the favorite item which most customers are interested! Please also add our store into your favorite so that you can come back every week to check our special offer.
Wish you all a happy shopping time here!
Sincerely,
Alpha
A Men's Fashion Story
In the creative director Gaia Trussardi fashion story, 2014 autumn and winter series tells the story of a man with a sense of justice mission but romantic warriors of the wonderful adventure.
This season profiles neat and straight in overall. The jacket coat can be anti-wore using leather and wool as the main fabric and supplemented by futuristic tone.Regardless of the suede shirts or knitted baggy sweater or the big pocket leather parkas, it can match a casual but delicate image of elite. The minimalism coat and locomotive jacket matches narrow striped cashmere trousers become the trend of this season...
Good news
Our store will offer 50% discount on one of any items for the customers who have bought 5 orders or above from our store. This activity is only valid for Oct.2014.