Seller Discount
On all products
Time left until promotion ends:7d 0h 17m
Shop Now
Get $50.00 off on orders over US2000.00
Get $100.00 off on orders over US3000.00
(Incl. shipping costs)
If you want to purchase more than one product, please add everything to your Cart first. When you proceed to the checkout page, the Seller Discount will be automatically calculated.;
Learn more about LED grow light
Full Spectrum Designed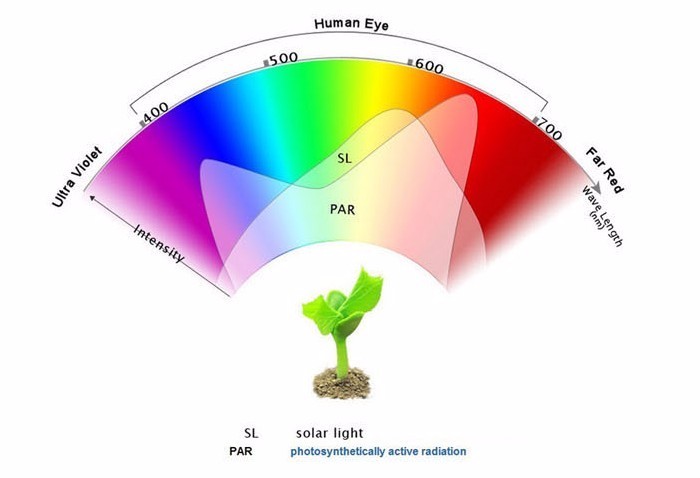 The spectrum of our Led lights can cover from 400nm to700nm, which is not like red and blue led grow light. It can give you better growth and abundant harvests. You do not need other lights and just use one Full Spectrum Led Grow light, which can cover from the seed to the bloom. According to the test, the wavelength of the light can be well suitable for the growth of indoor plants and bloom. The bloom would grow worse and worse if there was no sufficient sunshine. But through the spectrum of led grow lights, the growth of plants can be promoted and the florescence can be extended as well, which will improve the quality of the blooms and increase the yield.
Bring You High Yield
The traditional indoor lights such as HID and Fluorescent can just bring you 0.5 -0.8 gram per watt, no more than 1 gram. But the led grow light can bring you 1 -1.5 gram per watt. It's amazing! So as for the energy conservation and environmental protection light source, the planters will consider the led grow light as their first choice.
Less Heat
HPS usually creates more heat, which should be well-ventilated during the working process, so you would need use the fan to solve this problem in summer. Led creates less heat and it only brings 4 -7centigrade rise, so the excess heat and water can be removed. The electric energy can be efficiently transformed into the effective photosynthesis, which can supply the intensity of illumination and save the energy as well.
Low Cost On Everything
Led grow light needs less electricity than HID and Fluorescent for indoor growth. It can save about 60% of the electric energy. You do not need to be worried about your bill!

Plants will use far less water by using the led grow light. No need for you to worry about your electricity and water bill. You will get more with the lowest cost.

Led grow light requires no ballast. You just need to plug it into the wall directly, which is so easy and convenient to operate.

Led grow light requires no reflector. It has Led lens which give out full energy of led lights.

Led grow light requires no replacement costs for accessories No need for you to replace the bulbs, because leds have long life span (nearly 10 years)
Tell you the truth.
Truth 1
Some famous Led sellers announced that they are USA OEM, which is clearly a lie. 90% of led grow lights are made in China, even though you don't want to believe, but it is true. They stock larger amount of led lights from Chinese factory, then sell them online by sticking with their own logo. So don't be fooled by the so-called US OEM.
Truth 2
Some famous led sellers exaggerated the function of Led grow lights. We just want to inform you that if you did not change the traditional growing method, you would not get the high yield. Because the led grow light can not play the full role during the traditional growing method. So communicating with growers who have experienced this then you can try it yourself. Please remember that the growing method is the key point for the high yield.
Truth 3
Do not buy cheap led grow lights any more or some which looks like our lights. The lamp will be put on the market to be designed and tested, and this period is at least six-months or more, what are the details what you won't see. Furthermore, the materials we use are not cheap, such as "Epistar" chip and Led Lens. Those two parts can be able to ensure the high output. So do not believe that such $xx.99 can buy led grow lights. It's unbelievable.
About us
"Shenzhen Eco-lighting tech Co., ltd " is a professional manufacturer based in Shenzhen China. We are continuously committed to become a leading company in renewable energy and led energy-saving lighting field.

Our Value
"Science & Tech Come From Innovation", "Quality is the strategy!"
Always keeps the faith and dedicated to integrating the up-to-date energy-saving technologies into products and blending the best service for clients into the high quality products, with aim at each client's satisfaction.

Our Advantages
Strictly controls production process and set up intact quality supervision and inspection system;
Advanced design concept guided by up-to-date technology;
Emphasizes users' experience and present to clients' all-around best products image;
Guarantees customers' benefit by providing perfect after-sale service.
Feel free to contact the seller Ms. Liz if you have any questions about our products.
Email: liz_young@foxmail.com
Best regards
Apollo for Marijuana
Spectrum recommend
Red 660nm/ blue 470nm/ IR 730nm+ UV 410nm/ white 6500K/ White 12000K= 8: 4: 1 : 1 :1
Marijuana requires the blue spectrum for vegetative growth and the most red, far-red spectrum for flowering. So growing marijuana to maturity will use the light wavelengths from approximately 420 through to 730 (nm) and everything in between.
The APOLLO grow light emits targeted portions of the full color spectrum to trigger healthy plant responses. In addition to 450-475nm (blue) and 625-660nm (red) wavelengths, the elight light delivers spectra throughout the photosynthetically active region (PAR), from 400nm to 800nm.
Well-designed lighting systems boost yield and quality. But ordinary lights cost so much to operate that they erode profits. Energy-efficient LumiGrow solutions enable growers to achieve the advantages of supplemental lighting without high operating costs. That's why APOLLO is the considered choice of expert growers around the globe.
Contact us *^_^*
Wholesale Order& After-sales service
Email: liz_young@foxmail.com
Skype: iyangyunyun
Whatsapp: 8615002094375