FAQ & Tips for Customers
1.

Question: What is your minimum quantity?
You can purchase 1 PC, but the more the cheaper. For big quantity, please contact us to enjoy special discount.
2.

Question: Can you provide free express delivery?
When your order more is than $200 USD, please choose "China Post" free shipping first. After your payment, we will send the order by DHL,EMS,or UPS etc. for FREE.
3.

Question: Do you provide drop shipping?
We provide professional drop shopping, we can send the order to your customers directly. We can provide nice photos for you to use.
4.

Question: Do I need to pay extra tax?
We will declare the parcel as a gift and small value ,so you need not to pay tax or just a very small tax .
5.

Question: Do items all in stock? Can I pay directly?
Almost all of them are in stock, so you can pay it directly. We will let you know when the order is out of stock.
6.

Question: What shall I do if protective days are going to run out?
Please contact us through TraderManager or leave a message to us.
Then we will extend the protective days for you.
7.

Question: What shall I do if the product is broken or lost unfortunately when I reveive it?
Please contact through TraderManager or leave a message to us.
We will solve the problem for you.
8.

Question: Do you ship to xx(your country), what's the processing time?
Yes, we ship to worldwide countries, generally 15-60 days will be delivery time.
9.
Question: How to track my parcel?
Usually tracking information will be available in 7 days after shippment. If you don't know how to track, please feel free to contact us. You can leave a message or chat through TraderManager.
10.

Question: What is your response time?
Because of time difference, sometimes we are not online. We will reply in 24 hours usually. If you have any requirements, you can leave a message and we will reply ASAP.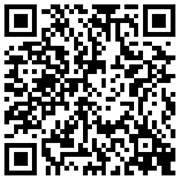 More Sales On APP
Welcome to Scan