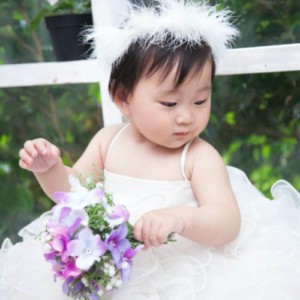 Hello everyone, do you remember me?
When I was in my mother's stomach, my mother opened the children's clothes store, called "fashion baby".
Then I was born, my mother is busy taking care of me, the shop is vacant for some time.
My name is Peng Anan, you can call me ANN, my mother with my name as the name of the shop, and now re opened it.
I was born in March 2014 and I'm almost two years old. I'm a little model.
Our shop clothes are all the mother carefully chosen, soft, comfortable, suitable for us. We look forward to your presence......