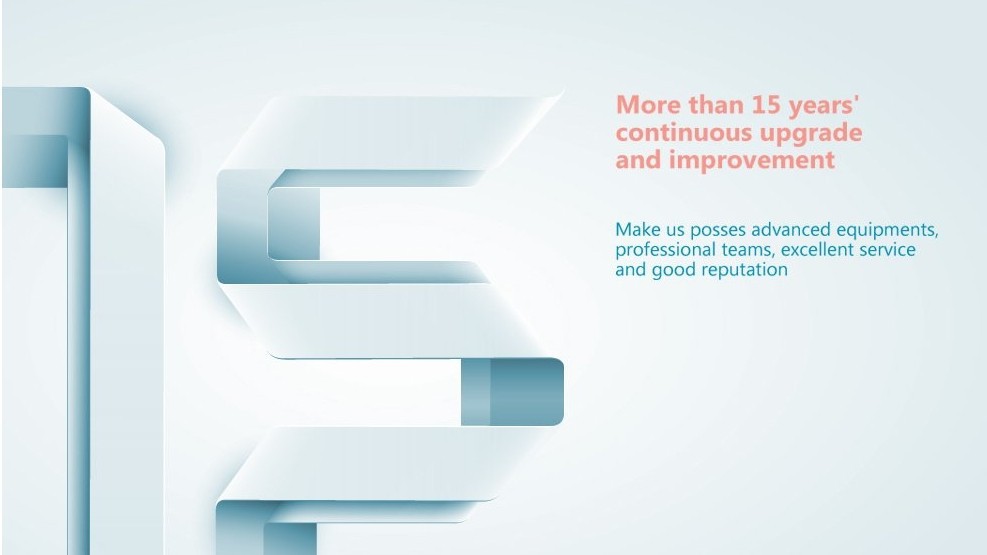 Wire & cable industry----metal wire guide pulley
WIRE INDUSTRY MACHINE ACCESSORIES
TEXTILE INDUSTRY MACHINE ACCESSORIES
wire & cable& textile industry --wire guide -Free Shiping
wire & cable& printing industry -- roller
ceramic parts for textile machine
Welcome
Welcome to my store
if you like our products and service,please click "add to store list" thank you so much.
1 Hello, my dear friend.Thank you for your visiting to my store, we can offer best shopping envirment.
you can find the products you need from my store .
2 If there are not what you need, you can tell us, and we can help you to find the source, please feel free to buy anything! Thanks again.
3 If you are not satisfied with the produc, you can return the goods back to us.
When we receive the goods, we will give you a replacement or give you a full refund.
4 We hope to do business with you f or a long time.
We will give you a big discount in your next order.

We usually offer discount in celebrity holiday.
So come, and get what you need.
E-mail jackguan@outlook.com
Skype jack.guan8
Trademanager cn1501636568
Msn jackguan@outlook.com
The Store network links
http://dgsgjx08.cn.1688.com
http://shop69069324.taobao
E-mail jackguan@outlook.com
Skype jack.guan8
Trademanager cn1501636568
Contact phone: 86-18925875658 jack Guan
Msn jackguan@outlook.com
Purchase Guide:
1 Determine product--when you see the need of the product in my store, please tell me the product specifications or detailed information, via Email or skype.
2 payment method--when we confirm the product specifications,
we will tell you the product price and the way of logistics, when we reach agreement, you can choose bank transfer or directly Place the order in Aliexpress.
3 shipments--when we received the payment, we will arrange the manufacture
, and send products to you about 10 to 15 days later!When delivery, we will send logistics number to the guest by email, so that guests inquirye products anytime.
4 Receiving productand feedback--when guest receiving, if the product is no problem, I hope you can give me a positive feedback, if like this, it is very kind of you,
we say thank you very much.If you have any questions, please do not hesitate to contact me, I will be in the first time for you to find out the reason.If it is the problem of my products, we are committed to a full refund, and pay the return shipping charges.
5Tips--If guests buy
my products,
a few times ,
we will give our guests a few small gifts, hope the guest can like it, and wish the guest a happy life!
E-mail jackguan@outlook.com
Skype jack.guan8
Trademanager cn1501636568
Msn jackguan@outlook.com
Company Profile
1 Manson machinery Fitting co., LTD. Is located in China's precision machinery manufacturing center -- changan town, dongguan city, guangdong province.
2 The main service on the surface of the wire and cable industry engineering; Business spraying ceramic, tungsten carbide, anode, plasticbags, chrome plated wheel; Sprayed porcelain, hard chromium roller; The ceramic roller; All ceramic porcelain eyes, ceramic rods, ceramic tubes, eyelet, combination idler pulley; Wire drawing machine, take-up machine shaft core. The winding machine twisted bow roller frame; All kinds of cable machinery (wire drawing machine, tin machine, paint charter flights,stranding machine, extruding machine, etc.) of the accessories processingand repair, etc.
3 The company has a complete and scientific quality management system,in good faith, efficiency, strength and product quality of the management idea, wholeheartedly for the general new old customers with a full range of services, won the industry recognition.
4 Warmly welcome friends from all walks of life come to visit, guidance and business negotiation.
5 Contact phone: 86-18925875658 jack Guan
E-mail jackguan@outlook.com
Skype jack.guan8
Trademanager cn1501636568