Get US $3 off for single orders greater than US $30 .
When you purchase more than one item, please add them to the shopping cart to get the discount.
Time remaining for promotion: 10d 0h 48m 23s
About Italina

Established in 1969 Italina( H.K.) Imitation Jewellery MFG Ltd have been designing, creating and manufacturing unique and exquisite costume jewellery for over 45 years. The founder of Italina (H.K.) - John Yau- has been continuously inventing new technologies and applying new techniques to stretch the limits of the impossible to the possible, pushing the parameters to new extremes.
All our factories are located in China, with over 10,000 styles in each category of necklaces, bracelets, rings, earrings, pendants, brooches, cuff-links and tie pins. We mainly work with alloy, brass and sterling silver. We have exceptional, extraordinary advanced technologies in working with alloy and have overcome most of the issues and flaws with this base metal. Our customers had benefit a great deal from it, especially with controlling their own budget and keeping their own target costs.
The first jewelry manufacturers in China.
The biggest jewelry manufactures in China.
The first jewelry manufactures use the european environmental alloy.
The first jewelry company which obtained ISO international quality management system standard certification.
The Top 1 brand of jewelry industriy in China survey by the international authority AC Nielsen.
Currently, the company's products are exported all over the world, as many international brands designated manufacturers and partners, who Procter & Gamble, Olay, McDonald's, Shiseido, Mary Kay, Volkswagen, Pepsi, Triumph, Nokia, Siemens, Philips, Mead Johnson , Seiko watch, China mobile, well-off family, Artistry, Disney, Beijing Olympic Games and other customers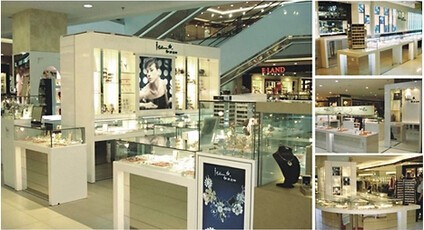 Online Time Monday to Saturday
Beijing Time 8:30 --- 17:30
New York Time 19:30 --- 4:30
London Time 0:30 --- 9:30
Moscow Time 3:30 --- 12:30
Brasilia Time 21:30 --- 6:30