Location

China (Mainland)
Contact Seller
US $5.0 off for single orders greater than US $120.0 . No upper limit to discount.
When you purchase more than one item, please add them to the shopping cart to get the discount.
Time remaining for promotion: 4d 18h 31m 37s
Hi there,
We are having a long holiday,Chinese New Year,about 20 days,it's begin 9th
February to
1st March.We are going to work on 2nd March.Maybe it will bring you
trouble.so we can
1.we extend the delivery time in case that the order will be closed.
2.If you have any problems ,pls feel free to leave a message or send us an E-mail.
3.when we come back and the goods ready,we will send you in the first time.
New Arrival
US $0.74 / piece

US $0.98 / piece

US $0.74 / piece

US $0.98 / piece

US $0.62 / piece

US $0.82 / piece

US $0.62 / piece

US $0.82 / piece

US $0.41 / piece

US $0.55 / piece

US $3.00 / piece

US $4.00 / piece

US $2.25 / piece

US $3.00 / piece

US $1.50 / piece

US $2.00 / piece

US $1.50 / piece

US $2.00 / piece

US $1.50 / piece

US $2.00 / piece

US $2.25 / piece

US $3.00 / piece

US $1.50 / piece

US $2.00 / piece

US $3.00 / piece

US $4.00 / piece

US $3.00 / piece

US $4.00 / piece

US $3.00 / piece

US $4.00 / piece

US $3.00 / piece

US $4.00 / piece

US $3.00 / piece

US $4.00 / piece
Big Discount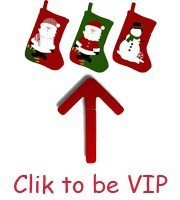 30%-50% off before New Year
Customer Service Working Time:
From Monday to Saturday
Beijing Time 8:00 -18:30
New York Time 20:00 - 6:30
London Time 1:00 - 11:30
Moscow Time 4:00 -14:30
Brasilia Time 21:00 -7:30