Why Choose US ?
Sino Solar Lighting Technology Co., Ltd is the subsidiary of Jinan Oufu Technology Co., Ltd, specializing in marketing overseas market for a wide range of solar application products.
Oufu group was established in year 2008, in order to respond and conform to the trend of global environmental protection "low carbon"and "green energy", Oufu starts an independent department "Sinoltech" focusing on research, development, innovation, production and export for a wide range of solar application products.Including integrated solar street lights, solar garden light, solar lawn light, solar lantern, solar landscape light, various kinds of solar charger for mobile phone and laptop, flexible solar panel, solar home system, solar attic fans, solar hat, solar water pump, solar gift lights, solar fairy lights and solar night lights etc.
We are devoted to provide affordable solar products, incorporate solar energy into everyone's daily life.
Sinoltech aims at providing most qualified solar energy products for clients wordwide, we guarantee quality for each product, providing professional after-sale services and technical support.
Welcome to inquiry and cooperate.
Home
Page:
www.sinoltech.com
Customer Service: Christabel
For volume quantity, wholesale purchase, feel free to reach us via below:
Sales Manager: Susan
Email: Susan@sinoltech.com / Skype: Sinoltech@hotmail.com
After-sale: Vicky
Email: Vicky@sinoltech.com
General Manager: Linda
Email: Linda@sinoltech.com
Account Depart.
Email: Account@sinoltech.com
Technical Depart.
Email: Tech@sinoltech.com
Home Page: www.sinoltech,com
Sinoltech on MIC: http://sinoltech.en.made-in-china.com
For Residential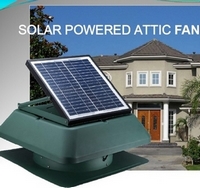 For Agriculture
For Industry