Seasonal Product
US $6.18 / piece

US $6.50 / piece

US $6.18 / piece

US $6.50 / piece

US $6.18 / piece

US $6.50 / piece

US $6.18 / piece

US $6.50 / piece

US $6.18 / piece

US $6.50 / piece

US $6.18 / piece

US $6.50 / piece

US $6.18 / piece

US $6.50 / piece

US $7.41 / piece

US $7.80 / piece

US $6.18 / piece

US $6.50 / piece

US $6.18 / piece

US $6.50 / piece

US $6.18 / piece

US $6.50 / piece

US $6.18 / piece

US $6.50 / piece

US $6.18 / piece

US $6.50 / piece

US $6.18 / piece

US $6.50 / piece

US $6.18 / piece

US $6.50 / piece

US $6.18 / piece

US $6.50 / piece
Bulk Orders [Wholesale Price]
Welcome to FEIS Gift store!
About us
Founded in 2005, FEIS was originally specialized in the wedding favors industry. Today, we are becoming one of the Chinese leaders in the manufacture and exportation of favors and decorative items for various life's events: wedding, birthday, baby shower, baptism,etc.
Now, welcome again to our first retail online shop!
Each FEIS gift is designed to combine Western creativity with an oriental finesse. We believe in celebrating life. To make your important events unforgettable, each gift should have a personality.
If you are an individuel buyer, please note that the shipping time is at least 30 days (30 to 50 days). So order quickly and don't miss the right gifts for your best moments. If you'd like to order in large quantity (+100 pieces), please contact us because we could offer you the best price and meet your needs of personalization.
If you are a company and want to buy in bulk, please Email us for more catalogs: feisweddingfavors@gmail.com. We'll reply to you as soon as we can.
For the moment, we could serve you in five languages: English, Chinese,Russian, French and Spanish. And we're improving our shipping service and interaction with our dear customers. At FEIS's, there is no best customer service, but always BETTER service!
Now, go shopping at FEIS's!
Shanghai Saint-Land Crafts Co.,Ltd
FEIS INTL GROUP CO.,LTD
Discount For You!
You need original gifts for your wedding, party or baby shower?
One of FEIS favors please you very much and you'd like to order 100 pieces or more?
To make your special day more special, now it is possible to get discount based on your oder quantity!
In addition, we have more products to recommend to you. So plan your special day in advance with FEIS!
Please contact us for more information!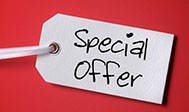 Store News
March 27
A wedding is a ceremony where two people are united in marriage. Wedding traditions and customs vary greatly between cultures, ethnic groups, religions, countries, and social classes. Most wedding ceremonies involve an exchange of wedding vows by the couple, presentation of a gift (offering, ring(s), symbolic item, flowers, money), and a public proclamation of marriage by an authority figure or leader. Special wedding garments are often worn, and the ceremony is sometimes followed by a wedding reception. Music, poetry, prayers or readings from religious texts or literature are also commonly incorporated into the ceremony.