NOTIC
Special request: please see NOTICE thank you
Business Hours: AM9:00-PM24:00, the default rhyme Yuantong express, can shoot are available, 48 hour delivery.
Do not take urgent, express aging fast and slow, usually 3-7 days. Do not hurry, any mishap, we express impatient than you forgive, you are good girl.
Welcome to pay attention to micro-blog copy available.

I was the one who was in fashion.-------New Arrival products
Amazing visual always elegant unique.
Welcome to our homepage for all latest collections!
If you want to mix the order, or choose other methods of logistics,you can contact with us!

As you can see from this store,it is just opened not long before.But it does not mean we are not passionate and concentrated. On the contrary, we would be double careful and hardworking, because we want to win.Each item here is sold at its cost,we wish a good beginning.Every support you made to me will be warmly grateful.Thank you very much !!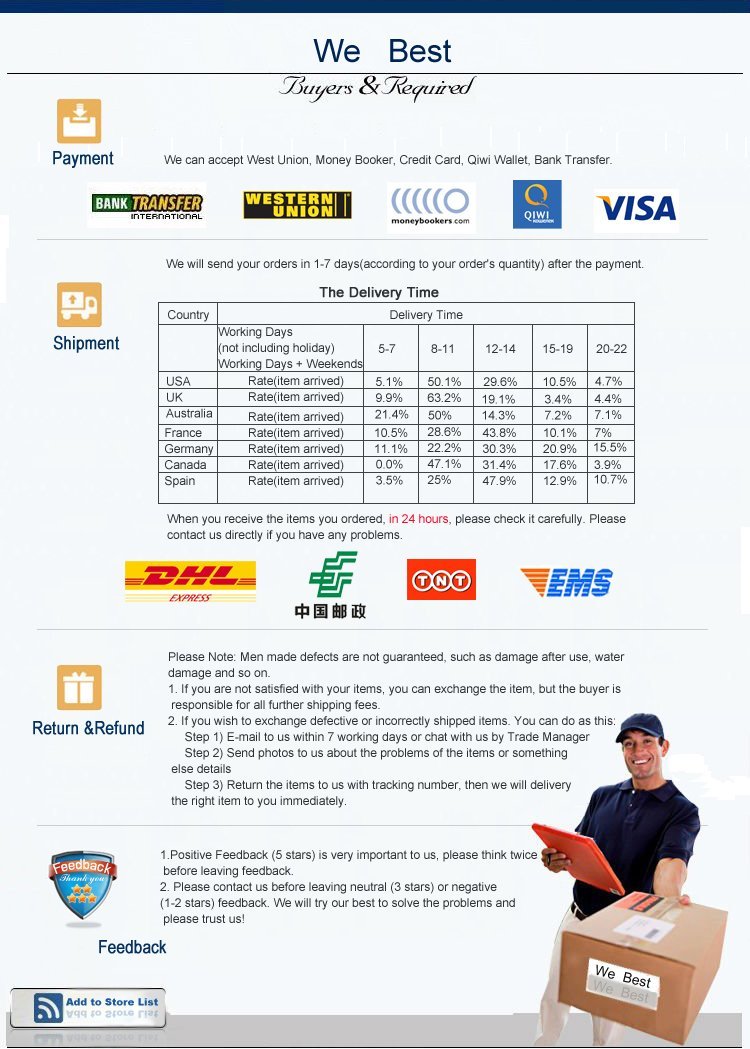 Contact us :
We recommend to use Trademanager, and the ID is : cn1000478374
Thank you for viewing our Store ! : )