All Binoculars Free Shipping
All Monoculars Free Shipping
How to use your binocular
How to use your binocular
A.IDP adjustment.
Set the interpuillary distance by grasping the body and bending it until you can see one circle of the view,The setting for your eyes will be indicated on the IPD Scale,(Note the scale setting for later use.)
B.Focusing
1. Close your right eyes and sight an object with your left eyes. Focus the binocular by rotating the center focus
2. Open your right eye and close your left eye.Rotate the right eyepiece until the object sighted is sharp and clear(Note the setting of the diopter scale for late use)
3. Both sides(eyes) are now in focus and you will need to use only the center focus wheel to focus on the other objects
C.Rubber fold-down eye cups
Fold down for use with eyeglasses and fold up for use without eyeglasses. They provide comfort and promote viewing ease.
Very important
Viewing the sun can cause permanene eye damage.Don't view the sun with this binocular or even with the naked eye.
Work Time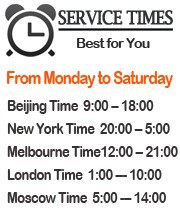 Attention
Attention
Please check your address information carefully when you place a order to make sure all is right so the parcel can successfully delivery to you. The buyer from Russia need to provide us your full name.thanks!
New User Guide
Payment Simplicity
Convenient ways to pay
you can use worldwide payment
methods like Visa,MasterCard
Credit Cards and Business Debit
Cards

Local payment methods like
Qiwi,Solo and Carte Bleue
are also available.