Shop Profile
Hello there! For the future development of the company , shop from now on . There will each month to do limited time-limited activities , participate in the activities of the limited time-limited products will show the lowest discount . But limit limit activity time is limited, do not fill outdated , limited time after the commodity will resume normal discount. Please know ! ! Thank you! ! !
Welcome!

My friends, thank you for visiting the shop . We sell ladies high heel shoes with Guangdong Guangzhou OLI shoes Ltd cooperation, pure handmade. Please rest assured to buy! Many of our products are the lowest discount, puerile!! Of course, the quality of some products is great, it will be expensive. Be able to buy goods basically are in stock, if in doubt please contact customer service or send Station Letters, thank everyone for their support!!!
Add Us
If you like the store's merchandise , please collection it , so that timely attention to our updates. Thank you !
Mobile two-dimensional code scanning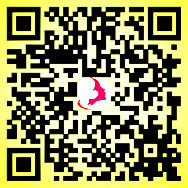 Working Hours