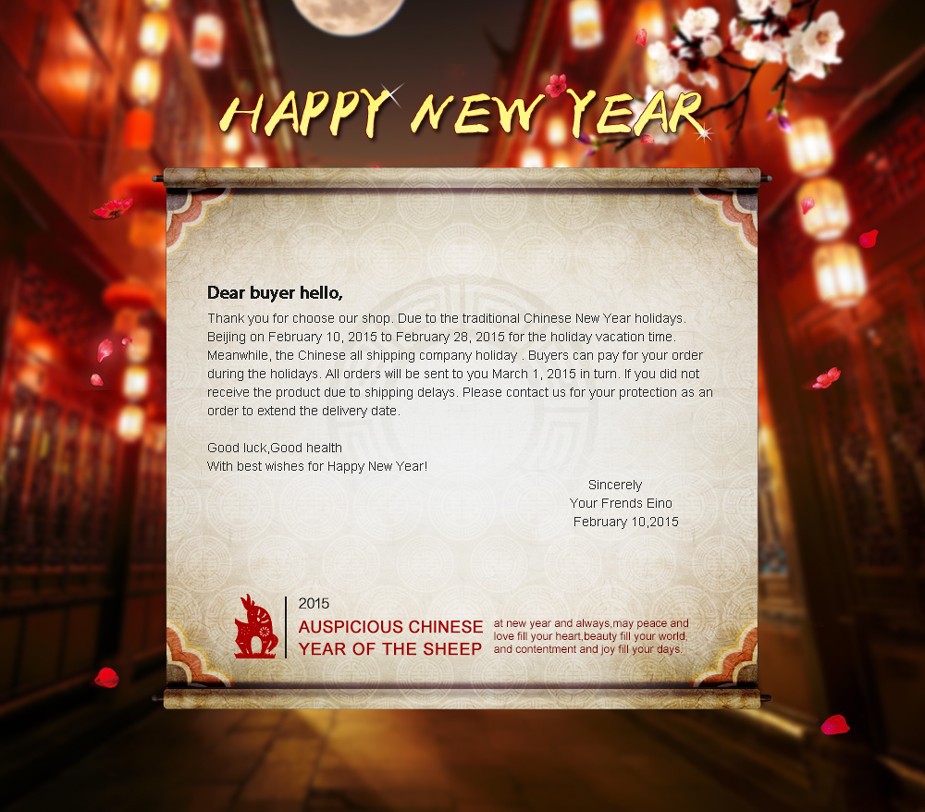 Dear buyer hello!
Thank you for choose our shop. Due to the traditional Chinese New Year holidays. Beijing on February 10, 2015 to February 28, 2015 for the holiday vacation time. Meanwhile, the Chinese all shipping company holiday . Buyers can pay for your order during the holidays. All orders will be sent to you March 1, 2015 in turn. If you did not receive the product due to shipping delays. Please contact us for your protection as an order to extend the delivery date.
Good luck,Good health
With best wishes for Happy New Year!
Sincerely
Your Frends Eino
February 10,2015