Dear Customers
Welcome to Cii wedding
All the bride or bridemaids dresses are mass produced by factories
That why we can keep the price so low yet with good quality.
How to order a custom-size one
Send us a station massage or use the Service Center in the left to contact with us.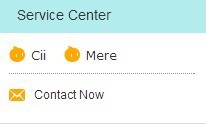 Tell us which dress you want to order ,and let us know which size you want.
We tell whether this dress can be customized or not.If can,how it long would it take and how much extra fee is needed.
Seller and buyer make a deal,buyer pay for the dress and the extra fee.
Cii here wish every bride and groom
have a beautiful and happy wedding time.
Q1:The pictures are so beautiful,but i wanna see the real photo of the dress.
A
:
All the picture is made by our own and all the dresses are real and are shoot by our own with our own models.
Q2:Do you have this dress now ?
A:If you can make a order at that page that means we have this dress in stock
currently
.
Q3:I want to change the color into red instead of white,is this ok? I want to change the shoulderless into one shoulder strape,can you do that? Or something like taht
A:Sorry ,right now we only accept size customize of our existedd dresses,not accept any dress version or paragraph changing,thx for coorperating.
Q4:When will you ship to me and Can you ship it to placeXXX?
A:All the dress will be shiped out within 3-5 days(unless the incident date).
And if you can choose the ideal Logistics way to your country it means we can ship to your country,If the way to your country has no ideal logistics way.Please contact us
Q5:I've sent you a massage,why don't you reply me yet?
A:Because of the time difference,we may not be able to reply you immediately,but we will reply you within 16 hours.Please be patient check the massage next day or send us a email at Ciiccin@foxmail.com or Following our Twitter @ciiccin
If You Love Me
Welcome to Cii's
If you are interested to us ,
please add us to your store list.
bottom is up there.
Wish you a nice day
City
ServingTime
Beijing
8:30AM--22:30PM
Los Angeles
17:30PM--7:30AM
New York
20:30PM--10:30AM
Rio de Janeiro
21:30PM--11:30AM
London
1:30AM--15:30PM
Paris
2:30AM--16:30PM
Moscow
4:30AM--18:30PM
Dubai
4:30AM--18:30PM
Tokyo
9:30AM--23:30PM
Sydney
10:30AM--00:30AM