Discount Price On Sept.2014
Window- OS Phones Hot Selling items on Sept.2014
Android OS Phones Hot Selling items on Sept.2014
Function Phones Hot Selling items on Sept.2014
Invecoy Electronics (Shenzhen) Co., Limited is located in Shenzhen City of China. Our company is a manufacturing and trading company specializing in export of various brand cell phones and cell phone accessories . Store.901962 is One Professional Online B2C wholesale Store at aliexpress,we have 5 Years Overseas Sales experience,we have built long-time bussiness with many wholesalers or Dropshippers.
Cooperate Brand: Nokia Motorola Huawei Samsung Blackberry ZTE HTC Sony LG Lenovo FAQS Shipping Warranty Payment Feedback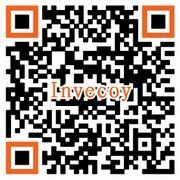 Invecoy Electronics(shenzhen)co.,limited
is Professional Brand Phone wholesaler
For all the new lenovo phones in our store,
We can offer Russian and Polish
language and more languages for you!
Hope to do long bussiness with buyers