FAQS
Hi, guys, I am Jarred. I always wanted to do something to help you to choose the suitable pump in the fastest way. In fact, this is not a simple problem. It's impossible that you can use a few dollars to buy a how excellent pump: high head, large flow, and very long lifespan. No, that's impossible!

Our BLDC PUMP's max flow range is between 240LPH and 3600LPH, and its max head range is between 1.9M and 15M. If your needs are out of this range, it can not meet your requirements, I am sorry.
Following is my suggestion for choosing a right pump:
First, you must know what type of pump you need. A centrifugal pump or a diaphragm pump or the other types? Do you need it self-priming? BLDC PUMP is a centrifugal pump, it cannot be self-priming.
Second, confirm your power, AC or DC, how many volts? AC pump is cheap but not safe and not good quality. DC pump is slightly expensive because of its cost of electronic components. Meanwhile, only DC pump can achieve many complex functions, such as speed control, smart program. You need to consider that which is more important for you, the cost or the performance?
Third, consider your requirements of the head and flow rate; this is the most important thing during you choosing water pumps. In general, all pumps will be marked a max head and a max flow rate. Please note: this not mean that it can achieve the max head and max flow rate at the same time. Usually, you need choose a higher head than your actual needs, because when the pump achieved its max head its flow rate will be zero. Our head-flow graph will help your decision.
Fourth, the appearance of pump, the size and direction of input and output, if need threaded connection? If you really need a customized appearance, we can do it, but it is not cheap. So I suggest you try to choose the model we have it in stock.
Fifth, in considering these issues at the same time, you also need to consider other things: pump's working environment, temperature, media, whether need program control, speed control, time control, motion control, pressure control and flow control etc.
More capability will cost more; you need to consider whether you really need! For more, you can write me an email in Aliexpress, I will reply you as soon as possible! Sorry for my bad English:)
New Products will arrive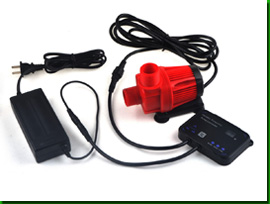 Inverter aquarium pump
We have many wonderful new pumps will come soon, the following is the list:
Customized Service:
The customize page show you all of our factory pump's Models. You must be approved by us before you place an order here. Otherwise we will send you nothing!!!