Seller Discount
On all products
Time left until promotion ends:0d 16h 24m
Shop Now
Get $3.00 off on orders over US $39.00
Get $7.00 off on orders over US $78.00
Get $15.00 off on orders over US $156.00
(Incl. shipping costs)
If you want to purchase more than one product, please add everything to your Cart first. When you proceed to the checkout page, the Seller Discount will be automatically calculated.;
L & J New Arrival
US $7.83 / piece

US $9.79 / piece

US $7.19 / piece

US $8.99 / piece

US $7.19 / piece

US $8.99 / piece

US $7.99 / piece

US $9.99 / piece

US $7.99 / piece

US $9.99 / piece

US $4.39 / piece

US $5.49 / piece

US $7.19 / piece

US $8.99 / piece

US $4.55 / piece

US $5.69 / piece

US $3.89 / Pair

US $5.99 / Pair

US $10.78 / Set

US $12.99 / Set

US $8.29 / Set

US $9.99 / Set
L & J Hot Sell Necklace & Bracelets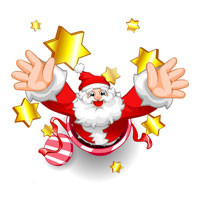 We are factory OEM . so every item we are make of top quality. We are promise that can't fade colour six month or one year :
We are welcome to retail and wholesale. We will show lowest and best service for every customer !
Your satisfaction is our greatest power! We will always try our best to serve you! Please let us know if you have any further questions. Thanks!