Online Contact:
Skype: alioffer@outlook.com
Email: alioffer@outlook.com
Website: www.alioffer.biz
Mobile Terminal:
1. Online Shopping
2. Official Website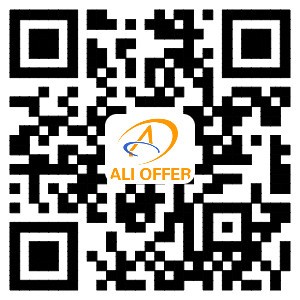 alioffer.biz Description:
With highly effective team,Strong sense of responsibility on pre-sale after-sale service,we are dedicated to provide you with satisfactory products:
1. All Kinds of Wireless RF Signal Jammerr:
a. CDMA GSM DCS PCS 3G 4G LTE Mobile Signal Jammerr;
b. Wifi GPS UHF VHF Lojack Wiamx Wireless Camera RF Signal Jammerr;
c. Medium Power,Four/Five/Six/Seven/
Eight/Twelve/Sixteen Antennas Signal Jammerr;
d. Car/Meeting Room/Prison/Jails High Power Signal Jammerr;
e. 20-6000MHz 1500W Fuall Band DDS Vehicle Mounted VIP Jammerr.
2. CDMA EGSM iDEN GSM DCS PCS 3G 4G LTE Mini Home Used Mobile Signal Booster Repeater with Whole Set Antenna Coaxial Cable System,Cover Single Band/Dual Band/Tri-Band Repeater.
3. All Kinds of Communication Antenna for Indoor and Outdoor Signal Coverage System.
4. RF Optical Module,Micro-Power Optical Indoor Distribution System,SFP,XFP,SFP PLUS,X2,PON ONU/OLT Module Series.
5. 50W,80W,100W,300W,600W,1000W Wind Turbine.
6. Customized SMA TS9 CRC9 ect Pigtail Cable.