Online Time
Welcome to my online store. Here we will provide you with the most considerate service and the best quality products, we wish you a happy shopping.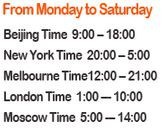 You satisfaction is our biggest Power forward
1. If you like our store:
Add to Store List
2. If you like our item:
Add to Wishlist Or Cart
You will get coupons about two days after you add our items.