Scan it , add our store to your Phone ,
get more discount!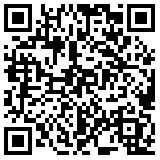 GOOD NEWS
We are planing to cooperate with some partners who are
professional on The Social Network and have high popularity of their pages,
such as FACEBOOK. TWITTER, VK, PINTEREST, INSTAGRAM and so on.
We only take in a few parters in each area and cooperate as follows:
1. If you are interested in our plans, you can send us message by email , giving us a simple introduction of yourself and the experience similar before, the most important, send us the ink of your page. Or you can just contact with me online.
2. If you are successfully past, then you can choose some of our samples which you think they will be very popular among your fans or friends. We will send them free.
3. After you received our samples, you should do some activities or promotion or video on your page within 7 days. Any way you like, just to show our samples to your friends and put our store link in your page,letting your fans know where to buy. This is the beginning of our cooperation.
4. If the effection is good, we can do better next time. We can pay for it or pay commision. It depends the effection of your promotion.
Email: kingdomselling@gmail.com
Facebook: 13516986309
Online Time Monday to Sunday
Beijing Time 09:00 --- 22:00
New York Time 20:30 --- 09:00
London Time 01:00 --- 14:00
Moscow Time 04:00 --- 15:00
Brasilia Time 22:00 --- 11:00