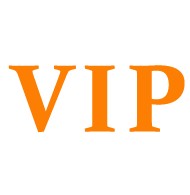 Good News:
When customers receive the parcel, please click the button "received", and rate all 5 stars and positive feedback, so that you can get coupon.
Long term cooperation.
Our company also imports products from other country. If you have any interest products to export to our country, please feel free to contact us to cooperate.
Chinese Holiday Note
New Year 2018: 9th January _ 9th March
Chinese New Year 2018:
Memory Holiday: 2nd April ~ 8th April
International Labor Holiday: 30 April ~ 5th May
Dragon Boat Festival: 27th May~31th May
Mid-Autumn Festival:
National Holiday: 29th September ~ 6th October.
Staff will have holiday during this period and your message will be replied after holiday.
Please arrange your order before this holiday, thank you~~ :)