Spring Festival Holiday Notice
Dear all,

The 2015 Chinese Spring Festival holiday scheduled from Feb. 14th, 2015 to Feb. 25th, 2015.So please hereby be noticed:
*Our company will be closed during the holiday.
*Now We are still try our effort to finish all orders place before Feb. 10th, pls keep connected well with support sales manager .
*Any new order from Today will be arrange to production and processing on Feb. 26th,2015.
*For any further urgent needs, please send to email to us as usual or call support sales manager, They will answer as soon as possible

Thanks for your kind attention.
Best Regards

Ivan Store
Feb 10th,2015
IP Camera DIY Compoments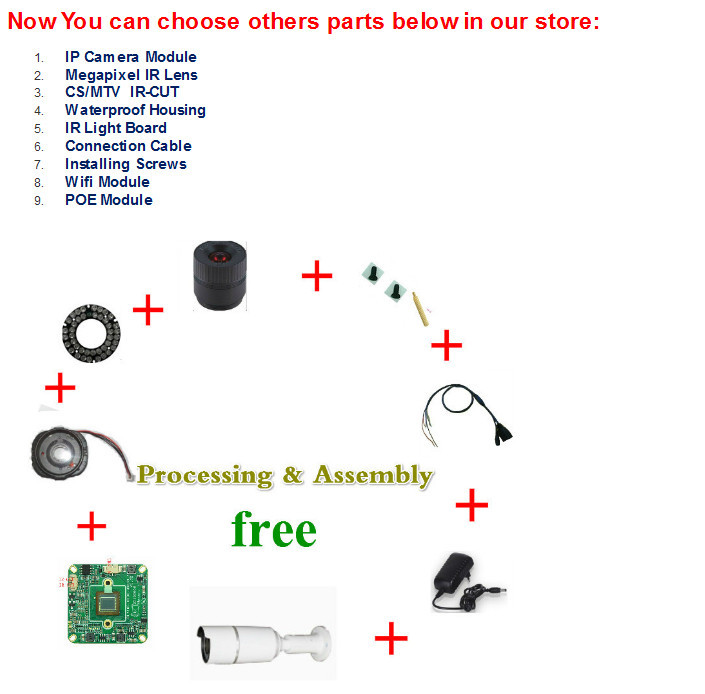 I: we offer IP Camera module and parts for you to DIY your own IP Camera

II: we produce full IP camera according your requires - OEM Service

III. You can directly buy our Completed IP Camera that we produce.
IV. Now we offers development board for you do your own application development