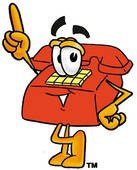 Add to My Favorite Stores, to Enjoy Our Best Service!
Important
Important: How to order right case?
ipad air

and

ipad air 2

cann't fit the same case.
ipad mini1

,

mini2,

mini3

cann't fit

mini4

case
ipad mini4

cann't fit

other ipad mini

case.
ipad2, ipad3, ipad 4

can fit same case
ipad mini, ipad mini2, ipad mini3

can fit same case
If your tablet isn't an ipad, please choose case according to detail model, such as T110, T210, ME372, P600 and so on.
it is wrong to order case according to tablet serial , such as galaxy tab 3, galaxy note 10.1, and so on. This way is wrong
Because galaxy tab 3 have some different models, the cases are different. Note 10.1 also have 2 models, the cases also are different.
Shopping via Smartphone
Aliexpress Android App