Brake Clutch Lever KTM 990 SuperDuke RC8 / R 690 Duke M

Item specifics
Place of Origin:

China (Mainland)
Color::

Gold
Model Number:

Motorcycle grip
Product Description
Please note in your PayPal payment "notes" section as to your MODE & YEAR of moto and what COLOR you would like.
Example:
My bike is 2004 honda cbr 1000 rr,please send me the black color.
Also send us this information in a message here on Ebay to assure we get
your order correct.
Racing Brake & Clutch Levers Features:
100% Brand New
Easy installation
Levers x 2 (Clutch & Brake Levers)
Shorty Version (two fingers)
length : 14.5cm
Colour Possibly : Black, Blue, Orange, Red, Silver, Gold, Green
Machined CNC Billt 6061 T6 Aluminum
6 Position Lever Adjustment stainless steel fasteners
Precision Machined Pivot Bore To Ensure A Perfect Fit
7075 Type 3 Black Anodized Cam Block For Improved Longvity
Custom Cadmium Plated Springs & Brass Pivot Bushing
Stainless Steel Hardware
Short lever blade lengths
Fit:
BRAKE & CLUTCH LEVE

FIT FOR :

HONDA

MODEL

YEAR

CB599 / CB600 HORNET

1998-2006

CBR 600 F2,F3,F4,F4i

1991-2007

CBR600RR

2003-2006

CBR600RR

2007-2009

CB919

2002-2007

CB1000R

2008-2009

CBR900RR

1993-1999

CBR929RR

2000-2001

CBR954RR

2002-2003

CBR1000RR / FIREBLADE

2004-2007

CBR1000RR / FIREBLADE

2008-2010

RC51 / RVT1000 SP-1/SP-2

2000-2006

VF750S SABRE

1982-1986

VFR750

1991-1997

VFR800

1998-2001

VFR800

2002-2009

VTR1000F / FIRESTORM

1998-2005

CBF1000

2006-2008

CBR1100XX / BLACKBIRD

1997-2007

ST1300/ST1300A

2003-2008

VTX1300

2003-2008

X-11

1999-2002

YAMAHA

MODEL

YEAR

YZF R6

1999-2004

YZF R1

1999-2001

YZF R1

2002-2003

YZF R6

2005-2009

YZF R1

2004-2008

YZF R1

2009-2010

FZ1 FAZER

2001-2005

FZ1 FAZER

2006-2010

FZ6 FAZER

2004-2009

FZ6R

2009-2010

FJR 1300

2003

FJR 1300

2004-2010

XJR 1300

2004-2009

MT-01

2004-2009

XJ6 DIVERSION

2009

R6S USA VERSION

2006-2009

R6S CANADA VERSION

2006

R6S CANADA VERSION

2007-2009

R6S EUROPE VERSION

2006-2007

V-MAX

2009-2010

SUZUKI

MODEL

YEAR

GSXR600

1997-2003

GSXR750

1996-2003

GSXR1000

2001-2004

GSXR600

2004-2005

GSXR750

2004-2005

GSXR1000

2005-2006

GSXR600

2006-2010

GSXR750

2006-2010

GSXR1000

2007-2008

GSXR1000

2009/2010

TL1000S

1997-2001

TL1000R

1998-2003

SV1000/S

2003-2007

HAYABUSA/GSXR1300

1999-2007

HAYABUSA/GSXR1300

2008-2010

B-KING

2008-2009

GSF1250 BANDIT

2007-2009

GSF1200 BANDIT

2001-2006

DL1000/V-STROM

2002-2010

GSF650 08-10

2008-2010

GSX1400

2001-2007

GSF650 BANDIT

2007

SV650/S

1999-2010

DL650W-STROM

2004-2010

600/750 KATANA

1998-2006

GSR600

2006-2009

GSX650F

2008-2010

SFV650 GLADIUS

2009-2010

KAWASAKI

MODEL

YEAR

NINJA 250R

2008-2010

ZZR600

2005-2009

ZX-6/ZZR600

1990-2004

ZX6R / ZX636R / ZX6RR

2000-2004

ZX636R / ZX6RR

2005-2006

ZX6R

2007-2010

ZX7R / ZX7RR

1989-2003

ZR750 ZEPHYR

1991-1993

ZX9

1994-1997

ZX9R

1998-1999

ZX9R

2000-2003

ZX10R

2004-2005

ZX10R

2006-2010

Z1000

2003-2006

Z1000

2007-2010

ZX1100 / ZX-11

1990-2001

ZRX1100 / 1200

1999-2007

ZX12R

2000-2005

ZZR1200

2002-2005

ZG1000 CONCOURS

1992-2006

ZX1400 / ZX14R / ZZR1400

2006-2010

GTR1400 / CONCOURS

2007-2010

ZXR400

all years

GPZ500S/EX500R NINJA

1990-2009

ER-5

2004-2005

NINJA 650R (ER-6f ER-6n)

2006-2008

VERSYS

2006-2008

Z750S (not Z750 model)

2006-2008

Z750 (not Z750S model)

2007-2009

NINJA 650R

2009-2010

Versys

2009-2010

ER-6N

2009-2010

DUCATI

MODEL

YEAR

1198/S

2009-2010

STREETFIGHTER

2009-2010

1098/S/Tricolor

2007-2008

848

2007-2010

M1100/S MONSTER

2009-2010

999/S/R

2003-2006

749/S/R

2003-2006

S4RS

2006-2008

MULTISTRADA 1200/S

2010-2011

MS4/MS4R

2001-2006

M900/M1000

2000-2005

900SS/1000SS

1998-2006

996/998/B/S/R

1999-2003

748/750SS

1999-2002

MTS1000SDS/DS

2004-2006

MTS1100/S

2007-2009

ST4/S/ABS

2004-2006

ST3/S/ABS

2003-2007

SPORT 1000

2006-2009

GT 1000

2006-2010

PAUL SMART LE

2006

S2R 1000

2006-2008

APRILIA

MODEL

YEAR

RSV MILLE / R

2004-2008

RSV4/RSV4 FACTORY

2009-2010

RSV MILLE / R

1999-2003

TUONO / R

2003-2009

FALCO / SL1000

2000-2004

CAPONORD / ETV1000

2002-2007

RST1000 FUTURA

2001-2004

BMW

MODEL

YEAR

K1300 S/R/GT

2009-2010

K1200S

2004-2008

K1200R

2005-2008

K1200R SPORT

2006-2008

R1200R

2006-2010

R1200S

2006-2008

R1200ST

2005-2008

R1200GS

2004-2010

R1200GS ADVENTURE

2006-2010

HYOSUNG

GT250R

2006-2008

GT650R

2006-2008

BUELL

1125R

2008-2009

1125CR

2009

XB12R

2009

XB12Ss

2009

XB12Scg

2009

Ulysses XB12XT

2009

Ulysses XB12X

2009

XB12 all models up to 08 only

2004-2008

XB9 all models

2003-2009

X1 Lightning

1998-2002

S1 Lightning

1997-1998

M2 Cyclone

1997-2002

KTM

990 SuperDuke

2005-2009

RC8 / R

2009-2010

690 Duke

2008-2009

MOTO GUZZI

GRISO

2006-2009

BREVA 1100

2006-2007

NORGE 1200

2006-2007

1200 SPORT

2007-2009

STELVIO

2008-2009

TRIUMPH

DAYTONA 955i

1997-2003

SPEED TRIPLE

1997-2003

SRINT ST

1997-2003

SPRINT RS

1999-2003

TT 600

2000-2003

SPEED FOUR

2003-2004

SPEED FOUR

2005-2006

SPEED TRIPLE

2004-2007

SPEED TRIPLE

2008-2010

DAYTONA 600/650

2004-2005

DAYTONA 955i

2004-2006

SPRINT ST/RS

2004-2009

THRUXTON

2004-2010

BONNEVILLE /SE/T100

2006-2010

TIGER

2007-2009

ROCKET III

2004-2007

ROCKET III CLASSIC

2007-2010

ROCKET III ROADSTER

2010

SCRAMBLER

2006-2010

675 STREET TRIPLE

2008-2010

675 STREET TRIPLE R

2009-2010

DAYTONA 675

2006-2010

SPEEDMASTER

2006-2010

AMERICA

2006-2010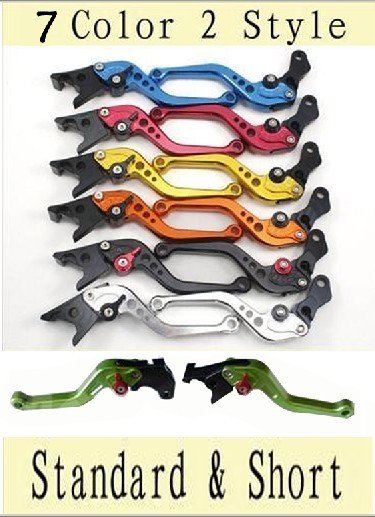 Packaging Details
Unit Type:

piece
Package Weight:

0.130kg
Package Size:

20cm x 13cm x 5cm