Plush enjoyment fashion model Salon foot Spa pedicure massage chair KZM-S141 with Zero Gravity
Item specifics
Place of Origin:

Guangdong China (Mainland)
Brand Name:

Kangzhimei
Model Number:

KZM-S141
Item Type:

Massage & Relaxation
Style:

Lady
Operator:

LCD
Price:

Inexpensive
Quality:

superior
Plug:

any voltage is ok
LED lamp:

7colors
Installation:

Easy
Model:

Fashion
Certification:

CE,etc
water whirlpool:

hot & cold
Product Description
Plush enjoyment fashion model Salon foot Spa pedicure massage chair KZM-S141 with Zero Gravity
Global Standard: CE certification
Beautiful nail are all belle's fervent love!
If you have any questions, please ask me.
We are assure you of our best service at all time.
my name: Cathy Rop
my mobile phone: 0086-15015708306
company telephone: 0086-757-28785988
For 1PCS as sample, The factory price is USD990.
For MOQ 5PCS, the factory price is USD985.
For 6-10PCS, the factory price is USD980.
Chair function:
Kangxin Furniture The mechanism hand move up&dowm in backrest,equiped 3 functions as kneading, shitsu, knocking, you can choose the three synchronously or any one to combine.

Whatever Kangxin Furniture electronic massage function you choose, you will enjoy yourself and appreciate it all the time.

Kangxin Furniture the seat and Kangxin Furniture the backrest can be adjusted by the electricity, that however you want to seat and whatever your size, you would love that function to meet your satisfaction.

Kangxin Furniture armrests can lift 90 degree, convenient your seat at the chair and get out of it. Kangxin Furniture armrest with a tray for laying something, drinking, food, whatever you want.

Kangxin Furniture 4 air bags outside the seat , 4 vibrators inside the seat , both of them can bring you to enjoy the profect process of blood circulation.

MP3 music with the cosiness earphone, you would love those songs and enjoy yourself while you put into.

Tub function:
Kangxin Furniture colorful basin, you'd as in the beautiful flower.

Kangxin Furniture pipeless shower inside it, like the honey of flower to moisten your skin.

At the bottom it has a Kangxin Furniture sole surfing pump, would turn out a splendid water whirlpool, offer you a hydraulics of water power massage function.

LED lamp with 7 kinds of colors to change one by one into water, Kangxin Furniture provide you a unexceptionable visual enjoyment.

Kangxin Furniture foot cushion with the function of rise and fall, measured by your leg length, Kangxin Furniture meet your need at all time.

At the front of tub there are kanngxin Furniture swith controller,which are control hot & cold water inlet and outlet, the water temperature modulated by you.

A shower of Kangxin Furniture beside the basin to furnish you a perfect shower bath.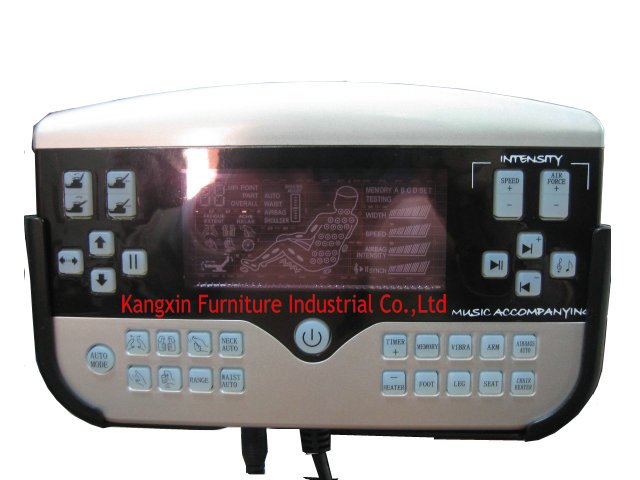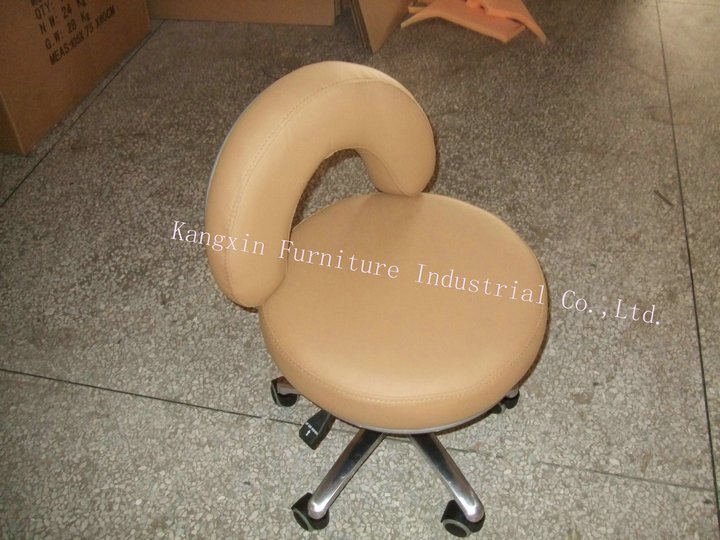 stool can be in any color
Packaging Details
Unit Type:

piece
Package Weight:

70.000kg
Package Size:

102cm x 78cm x 57cm