Free shipping Hand-held Wine Oechsle Refractometer RHB-32SATC (mash)

Item specifics
Min. Div.:

1°Oe, 0.2KMW, 0.2%Brix
Brand Name:

SINOTECH
Brix Min. Div.:

0.2%Brix
Brix Range:

0-32%Brix
Size:

Length: 200mm
Measurement Accuracy:

±1°Oe, ±0.2KMW, ±0.2%Brix
Measurement Range:

0-140 °Oe, 0-27 KMW (Babo), 0-32%Brix (Sacch.)
Model Number:

RHB-32SATC
(ATC)Temperature Compensation Range:

10°C-30°C
Place of Origin:

Fujian, China (Mainland)
material:

aluminium alloy
Product Description
Free shipping Hand-held Wine/Oe 0-140Oe, 0-32%Brix Refractometer RHB-32DATC
US$ 24.51
/piece
Free shipping hand held fruit sugar refractometer brix 0-32% RHB-32ATC
US$ 24.51
/piece
Free shipping Hand held Wine wort RSG-100ATC beer brewing 0-32%brix S.G. 1.000-1.120 refractometer
US$ 25.41
/piece
Hand held scale, Oechsle, Saccharose KMN/ Babo Refractometer wine Brix 0-40% RHB-44SATC
US$ 24.51
/piece
Hand held wine alcohol 0-25%vol refractometer brix 0-40% suger refractometer RHW-25Brix ATC(blue grip)
US$ 24.51
/piece
Free shipping Hand-held Oe wine 0-25%Vol , 0-40% brix Refractometer wine RHW-25BrixATC
US$ 24.51
/piece
Made for a more precise and accurate measurement and offers a spectacularly clear reticle chart for easy and comfortable reading of results. One of many advantages of having our RHB-32sATC is that the body of the instrument is made even longer for more relax measurement and it is made of aluminum to make it more durable and long life then cushioned with soft, comfortable rubber for more relax reading of results. The chart is so clear that even the small lines are vividly shown for more accurate measurement. This Automatic Temperature Compensation unit has a small bi-metal strip that moves a lens or prism in response to the temperature change. RHB-32sATC is equipped with a triple scale, °Oechsle, Saccharose and KMW/ Babo, the most important units to help you determine the content of sugar in grapes and grape juice (mash).
Because refractive index is very temperature dependent, it is important to use a refractometer with automatic temperature compensation to give you the most accurate measurement in any type of environment temperature.
The unit can also be use in brewery, fermentation progress, for winegrowers, crop, farming, fruits to check the ripeness, cowberry juices and farming, and freshly squeezed fruits.
Cowberry is a wild plant growing in Europe. Fruit juice brewed by coeberry fruit is a most popular beverage among local beverage. The series products are specially used for measuring Mas Sacch(%), Oe and KMW of the cowberry fruit juice(Latter two indices are measuring indices used in Europe)
Specifications:

Measuring Range:

0-140 °Oe, 0-27 KMW (Babo), 0-32%Brix (Sacch.)

Minimum Division: 1°Oe, 0.2KMW, 0.2%Brix

Accuracy: ±1°Oe, ±0.2KMW, ±0.2%Brix

ATC Compensation Range: 10°C~30°C (50°F~86°F)

Length: 200mm

Durable and built to last long

Uses ambient light only which means battery or power source is not required

Heavy-duty and lightweight with its aluminum construction

Easy to focus and calibrate

Accurate testing results guaranteed

Made with the highest and finest quality of aluminum & rubber that makes it lightweight

Cushioned with soft & comfortable non-slip rubber

Extremely easy-to-use and calibrate

Equipped with Built-in ATC compensation Range (Automatic Temperature Compensation) from 10° to 30°C to correct temperature discrepancies during use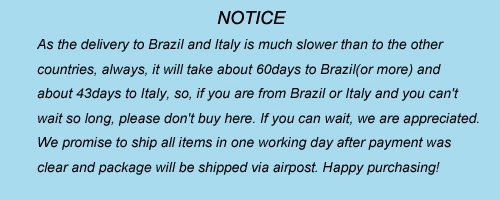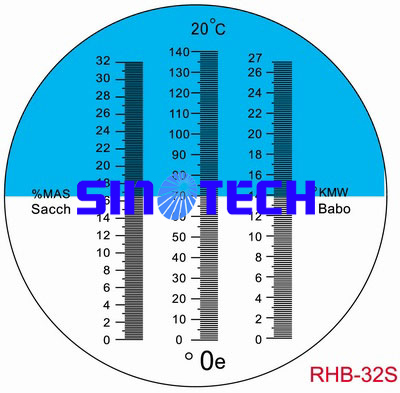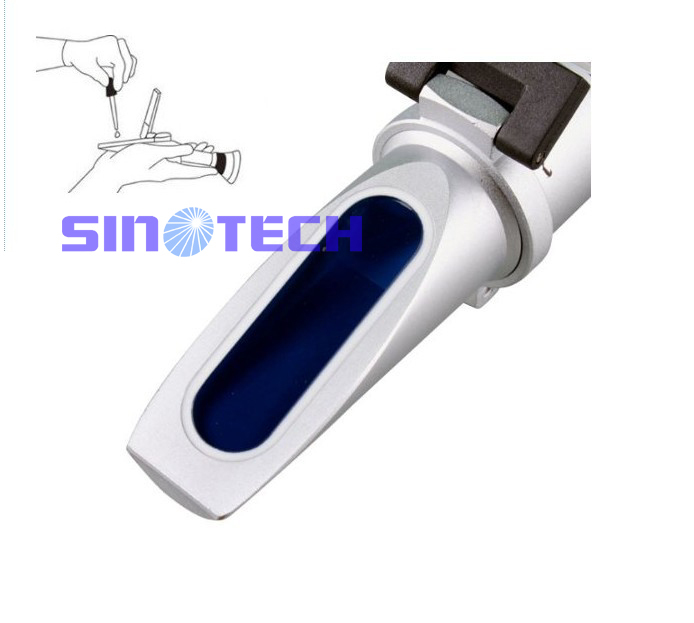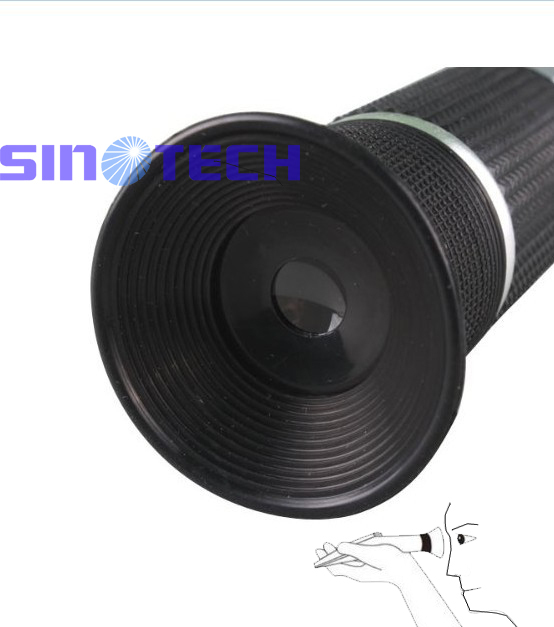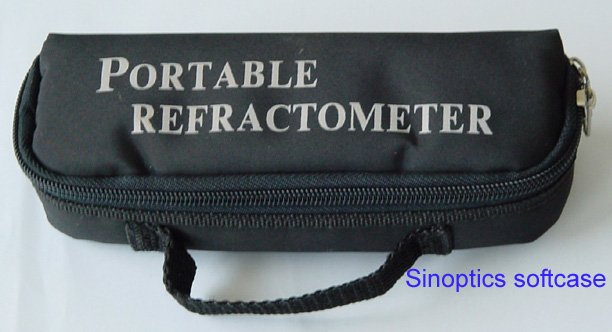 Packaging Details
Unit Type:

piece
Package Weight:

0.400kg
Package Size:

16cm x 10cm x 6cm