About Us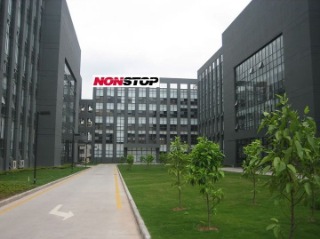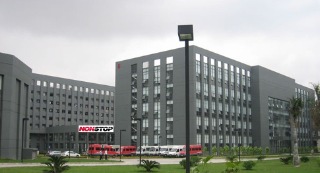 Shenzhen NONSTOP Co Ltd was founded in 1990,as a wholly own subsidiary of NONSTOP Group.It engages primarily in the development,manufacturing and sales of WOODEN arts and crafts products,and is a licensed OEM/ODM company. The company,with a capital investment of USD 10 million and eight hundred thousand,owns a professional manufacturing facility.

The company following the principle of "friendliness,creativeness and virtuousness",has set its goals to be a technology enterprise for manufacturing of internationally advanced WOODEN arts and crafts products.The company with its aim to build itself into an enterprise,with its own proprietary technology and with core product compatibility,has been relentlessly pursuing product innovation,and has turned such innovation into the driving force for enterprise growth and continuous product improvement.The company pays great attention to building its company culture,and has put together a team of group-oriented,friendly and hard-working employees.

NONSTOP strictly enforces the ISO9001 standards; implements 5S management system; follows strictly modern business administration models; and is an avid advocate of the "do-as-you-say-and-expect-results" work style.All of our employees work around the central motto of "Ensure Quality Products and Quality Services,Satisfy Customer Needs,Create Value for Customers". The result is our company has become a customer-satisfied OEM/ODM products company.

While consolidating in the domestic market,NONSTOP also sets its long-term goals in the international arena,to achieve higher sales in wooden arts and crafts product. The company proactively cooperates internationally,introduces newly development products in a timely manner,and is on its way to gradually become an international enterprise. Meanwhile,the company has set its short-term goal to become one of the leaders in term of sales of WOODEN products,through cooperation with numerous partners globally.

ITone will uphold our company spirit of "aggressive expansion",now and in the future,and strive to achieve higher goals,with the eager support of friends and customers from all walks of live,and we intend to pay back to the society for the supports we receive. We welcome your cooperation with us to build be great future together.