Home
&gt Join AliExpress and get a US $5 coupon free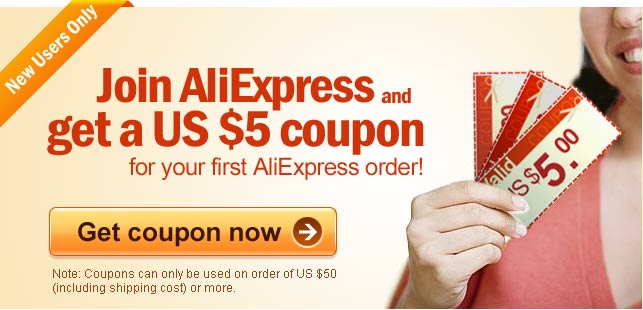 How to Get a Coupon
1.

Join AliExpress first.

2.

After you make a success registration, sign in to My Orders and click "My Coupons" to view your US $5 coupon.
What is AliExpress?
AliExpress is one of China's leading wholesale marketplaces where you can find more than 5 million items from more than 20,000 qualified suppliers.