To begin the process, you need to Sign In and click on My Orders on the home page (in the uppermost tool bar).
This will open a page containing all the orders you have made on AliExpress. On the right-hand side of the disputed order will be several options. Click on the File a Claim link.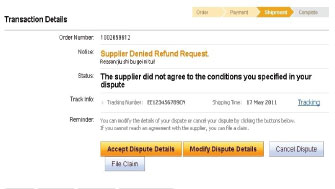 After clicking on the File a Claim link, a basic form will pop up. Fill out the form with as much information as possible and click YES. Your claim will then go to the AliExpress Case Management Team for mediation.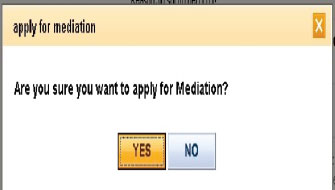 After you have filed your claim, please sign in to the Complaint Center or click View Details on the transaction details page to view the latest update or status of your complaint. There are three ways to help sign in to the complaint center:
1.Visit the following link: http://channel.alibaba.com/complaint or...
2.On the Transaction Details page, click View Details or...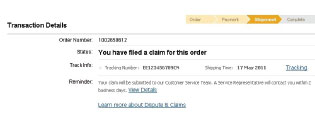 3.Go to www.alibaba.com , click Help > Submit a Complaint on the top right area of the navigation bar.

The AliExpress Case Management Team will begin mediation in order to help solve the problem. AliExpress may periodically need your response to help in mediation.  As soon as you see this required action, please click Respond Now.
If both you and the seller have made an agreement in the interim, you must cancel this claim. AliExpress Case Management Team will check your agreement and close this claim. Payment will be made according to your agreement.

Examples from the Case Management Team
Respond now: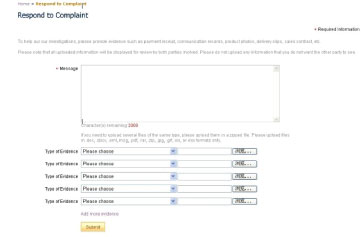 Cancel complaint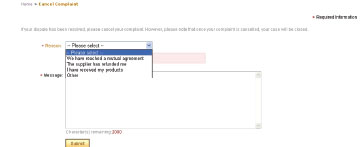 Complaints list

How Claim Process Works
Once a claim is submitted, you should provide AliExpress with any documentation regarding ordering, shipping and delivery as well as any other transactions and correspondence relevant to the dispute. Remember to keep originals and send copies of any evidence just in case anything becomes lost or misplaced.
Note: If you file a claim and do not present any evidence within the given time period, the claim will be automatically closed and the payment will be released to the seller.
The seller has an opportunity to appeal the claim that you have filed. If so, they must also present AliExpress with any evidence they have regarding your order. The Case Management Team will then gather all evidence and judge each case according to all documents and accounts presented. It will notify both parties in a reasonable time frame of its decision. All decisions by the AliExpress Case Management Team are final.